Los Angeles Lakers guard Austin Reaves made a noteworthy statement about his team's roster during a recent appearance on 'The Lowe Post' podcast with host Zach Lowe. Reaves boldly stated that the Lakers possess the most talented roster in the league, both from top to bottom.
Reaves shared his perspective on the Lakers' championship aspirations. He pointed out that last season, Lakers faced challenges in developing chemistry due to various factors.
However, the lakers star is confident that this season, with the opportunity for a full training camp together, the Lakers will be able to establish the crucial chemistry necessary for championship contention.
"I would argue we have the most talented roster in the league from top to bottom. Getting Christian Wood on a minimum. Gabe [Vincent] coming from a Finals appearance. We have a lot of guys that are super talented and just getting this time to really build a foundation with one another is gonna help us a lot," said Reaves.
Also Read: WATCH: "Knock my whole head off and dunk it" – Scared of Dwyane Wade, pop icon Usher avoided creating AWKWARD situation with Gabriella Union during concert
Austin Reaves Foresees Anthony Davis Improving His Shooting for the Upcoming Season
During his appearance on ESPN's 'The Lowe Post' podcast with Zach Lowe, Austin Reaves expressed high expectations for Anthony Davis as a player and teammate in the upcoming season.
Reaves on that podcast was really optimistic about Davis going into the 2023-24 season. He believes that Anthony Davis will significantly improve his shooting percentage this coming season.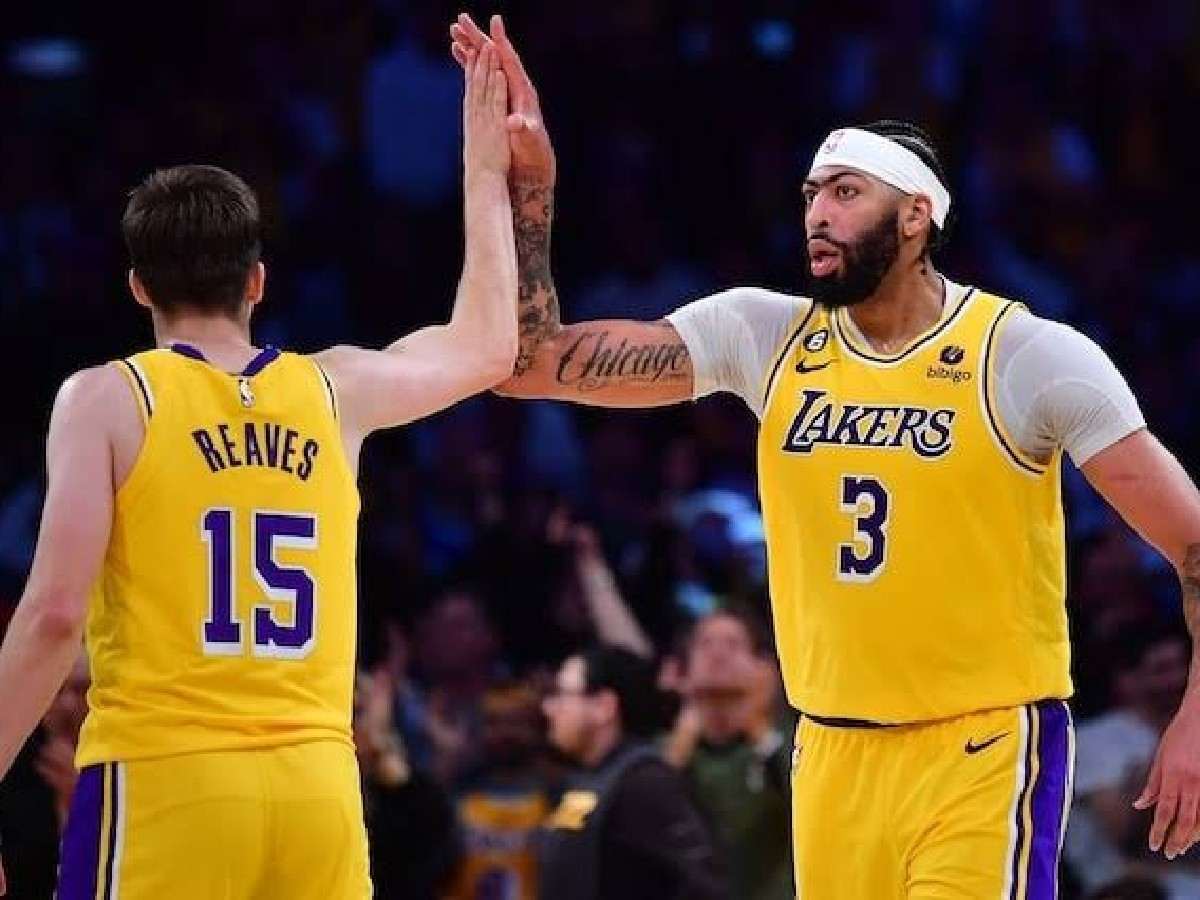 Davis, in recent times, has been battling with recurring injuries, with limited game time in the last three seasons: 36 games in 2020-21, 40 games the following season, and 56 games last season. Despite this, Davis committed to a long-term extension this offseason, becoming a cornerstone for the Lakers, according to Rob Pelinka, the general manager of the lakers.
Los Angeles Lakers star Anthony Davis has recently signed a three-year, $186 million max contract extension to remain with the team through 2028. The recently signed contract extension will grant Davis a staggering $270 million deal spanning three years, averaging an unprecedented $62 million per season. This landmark contract marks the richest extension in NBA history.
In case you missed:
Do follow us on: Facebook | Instagram | Twitter
Follow FirstSportz on WhatsApp Channel