Coming out of LSU, Ben Simmons was one of the most hyped-up and beloved players entering the league. Simmons, a 6'10" point guard, drew comparisons to Magic Johnson, and some even claimed he was a better Magic Johnson due to his lockdown defending abilities. After an impressive rookie season that won over many fans, he was expected to reach his full potential soon.
However, things took a turn when, after several great seasons and earning All-NBA and All-Star honors, his game suddenly declined. In a 2021 Eastern Conference Semifinal game against the Atlanta Hawks, he hesitated to dunk over Trae Young, presumably fearing getting fouled since he struggled with free throws.
Upon being traded to the Brooklyn Nets, Simmons couldn't play due to a back injury, which impacted his performance during the season. When he eventually returned from injury, he appeared to be a shadow of his former self. In a recent interview with Tina Cervasio, Simmons stated that he owes his fans a comeback season. He explained that he had worked on himself over the summer, and everyone should anticipate a great season from him.
"I owe it to everybody, the fans, and everyone, to get back to where I need to be. That's what I did this summer — to get back. Get ready for a great year. I think it's going to be exciting; we're going to have a lot of fun. Get back to Brooklyn basketball," Simmons said.
Also Read: Damian Lillard to Heat stalled by Trail Blazers' UNFATHOMABLE demand
NBA Twitter trolls Ben Simmons after his comments
In his interview, Ben Simmons said that he is ready for a great year and owes his fans a great comeback season. After the interview, he was heavily trolled by fans, saying that he didn't have fans to whom he owes a comeback season. Here are some of the reactions: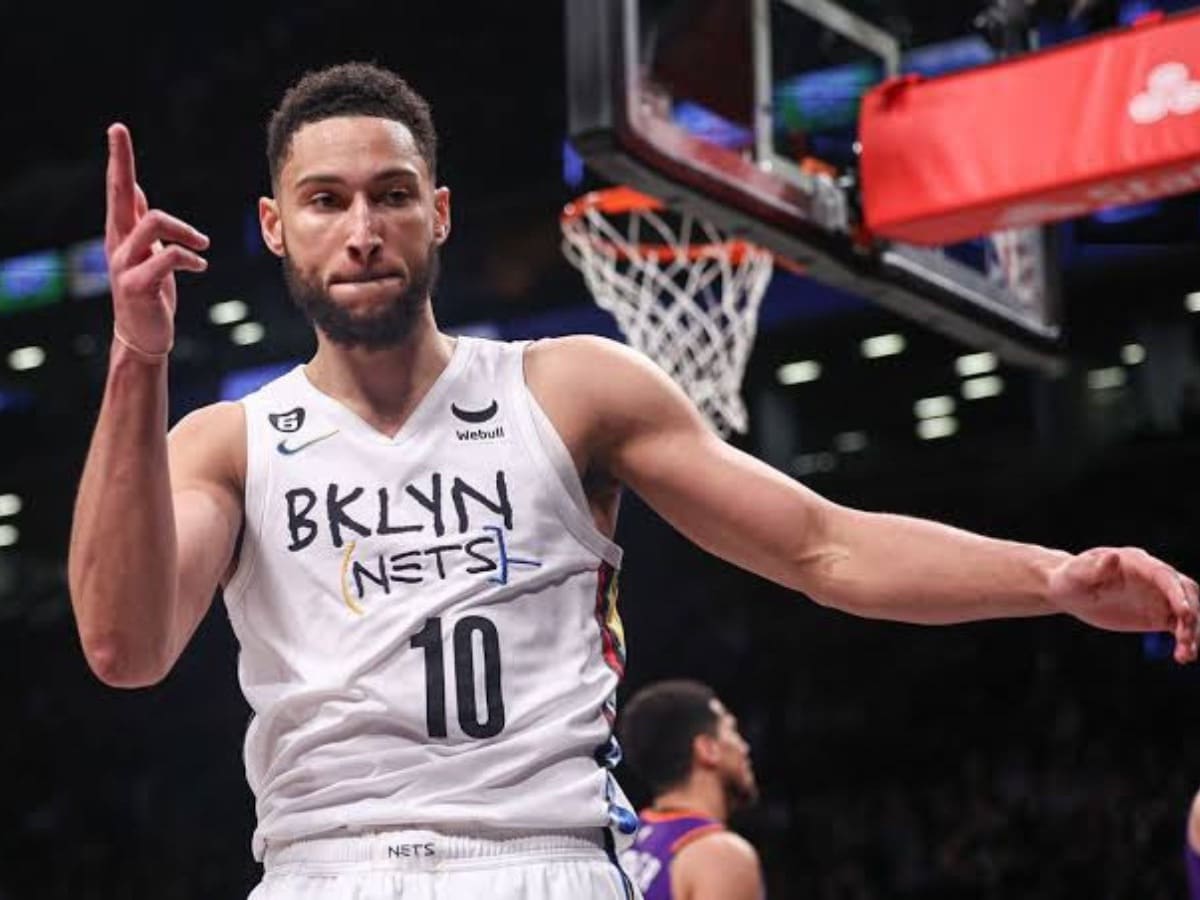 Simmons has been seen working out all offseason preparing for a comeback. He has previously said that he has healed from his back injury and that he is back to being the All-NBA caliber player he was during his time in Philly. He will have a chance to redeem himself next season, and it will be interesting to see if he can stay true to his words.
In Case You Missed: