Charles Barkley believes he understands why Ben Simmons had not been performing to his customary standards since making his Brooklyn Nets debut this season. Since moving to Brooklyn, the Australian playmaker has consistently had below-average performances, and Barkley believes that in order to overcome his problems, he needs to seek professional assistance.
The Brooklyn Nets had a difficult 2022, which included trading Ben Simmons for James Harden, Kevin Durant's interest in leaving over the offseason, and most recently, the firing of coach Steve Nash and suspension of Kyrie Irving. Additionally, Simmons and his challenging season debut for them is their growing challenge.
Anytime Simmons is on the court, the Nets have struggled on offense or defense. Charles Barkley, a TNT analyst, offers his opinion on Simmons' position, who is still dealing with everyone's criticism.
Barkley highlighted that Ben Simmons is currently mentally blocked in the most recent episode of Inside the NBA. Simmons should consult a sports psychologist, according to Chuck, who stated: "I think personally, he probably needs a sports psychologist. I'm not talking about mental, I'm talking like, he's frozen on the court. He's not even looking at the basket. I've never been on a team where guys have to scream at a guy to shoot the basketball ever. I've seen Kyrie yell at him, I've seen the coach yell at him. He's mentally blocked right now."
Also Read: "False" Giannis Antetokounmpo names this NBA team which he will never play for
Is Charles Barkley right about the early challenges of Ben Simmons?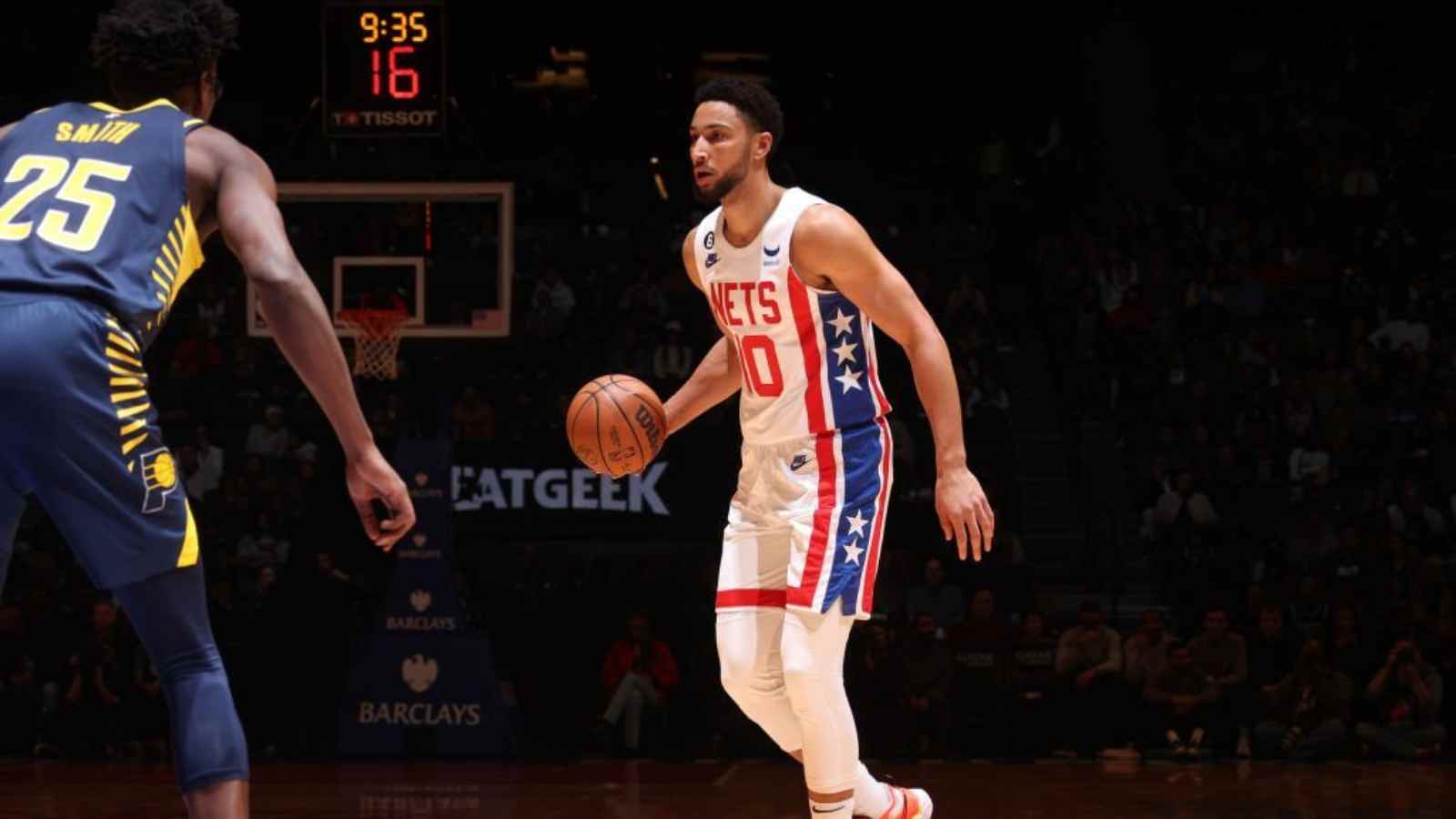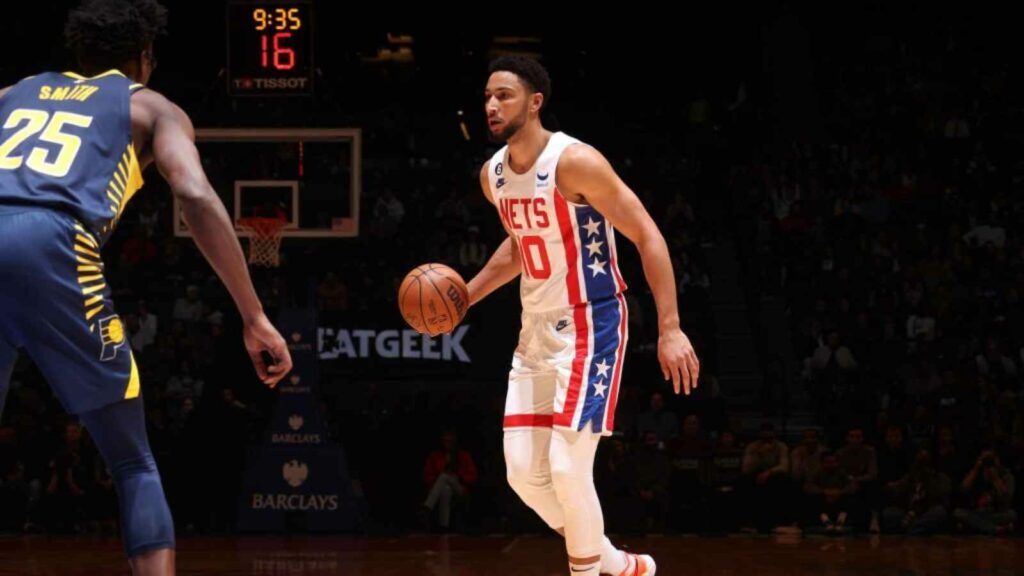 The Brooklyn Nets' and Ben Simmons' season has gotten off to a slow start. He has played in 10 games so far, however, no game in which he scored more than eleven points has been recorded.
Another fact that completely works against Simmons is the Nets' record when he isn't playing. The Nets only have a 3-7 record when he plays for them this season, but they have a 3-2 record without him. Simmons, who is effectively a huge contributor to the Nets' disastrous methods, deserves better than that.
Simmons is averaging 5.8 points, 6.1 rebounds, and 5.6 assists per game with the Nets currently this season.
Ben has attempted just two shots outside the paint through his first ten games, and he has missed both of them, which limits the amount of space on the floor that is open. In his professional career, Simmons has only made five three-pointers, and he rarely attempts shots because he worries about getting fouled. His superb defending will slow down the Nets' elite offense even if he returns to his former self, limiting their perimeter.
Brooklyn obviously certainly wasn't expecting him to play so poorly, while they didn't know him to be as productive as he was before returning from a significant amount of time on the sidelines.
With that said, Charles Barkley's explanation regarding the origin of his problems may be accurate. Simmons has never been a particularly exceptional scorer, but he hasn't ever faced this much difficulty in that area. Despite driving previously being one of his skills, he has even been air-balling layups this season.
Simmons will soon have various possibilities, and he might even join Kevin Durant and Kyrie Irving in winning the NBA title. Ben Simmons' ability could hopefully get better in the future, and we should be patient with him because it can take some time for a player who missed a season to regain his form. Simmons is still a player with tremendous talent, so maybe he can recover at some point this year. The Nets are now 6-9 on the year and occupy the 12th spot in the Eastern Conference rankings.
Also Read: Larsa Pippen was seen hugging Michael Jordan's son on the beach as media confirms relationship rumors
Also Read: "I'd put him over Jokic" Stephen A. Smith calls Joel Embiid as the best big man in the NBA
Do follow us on Google News | Facebook | Instagram | Twitter