Oklahoma City Thunder rookie Chet Holmgren suffered the injury on Aug. 20 in the Craws-Over Pro-Am in Seattle, Washington. As per the franchise's official statement, he underwent a successful procedure to address a Lisfranc injury in his right foot. The team also confirmed last week that Chet will miss the entire 2022-23 season. Following this season-ending injury to Holmgren, the Oklahoma City Thunder applied for a $4.95 million disabled player exception, per The Athletic's Shams Charania.
The DPE as famously termed, would not provide an additional roster spot for the Thunders but can create a salary cap exception and add the amount in possible spending. In the case of Holmgren Thunders would receive an injection of 50% of Chet's salary, and can spend on 1 season-long replacement player. Interestingly the Thunders would have to play both their recruits as per rule. The Thunders' using additional options would be their decision, but it's a nice little trick to have with their payroll.
Chet Holmgren earnings after injury might remain the same.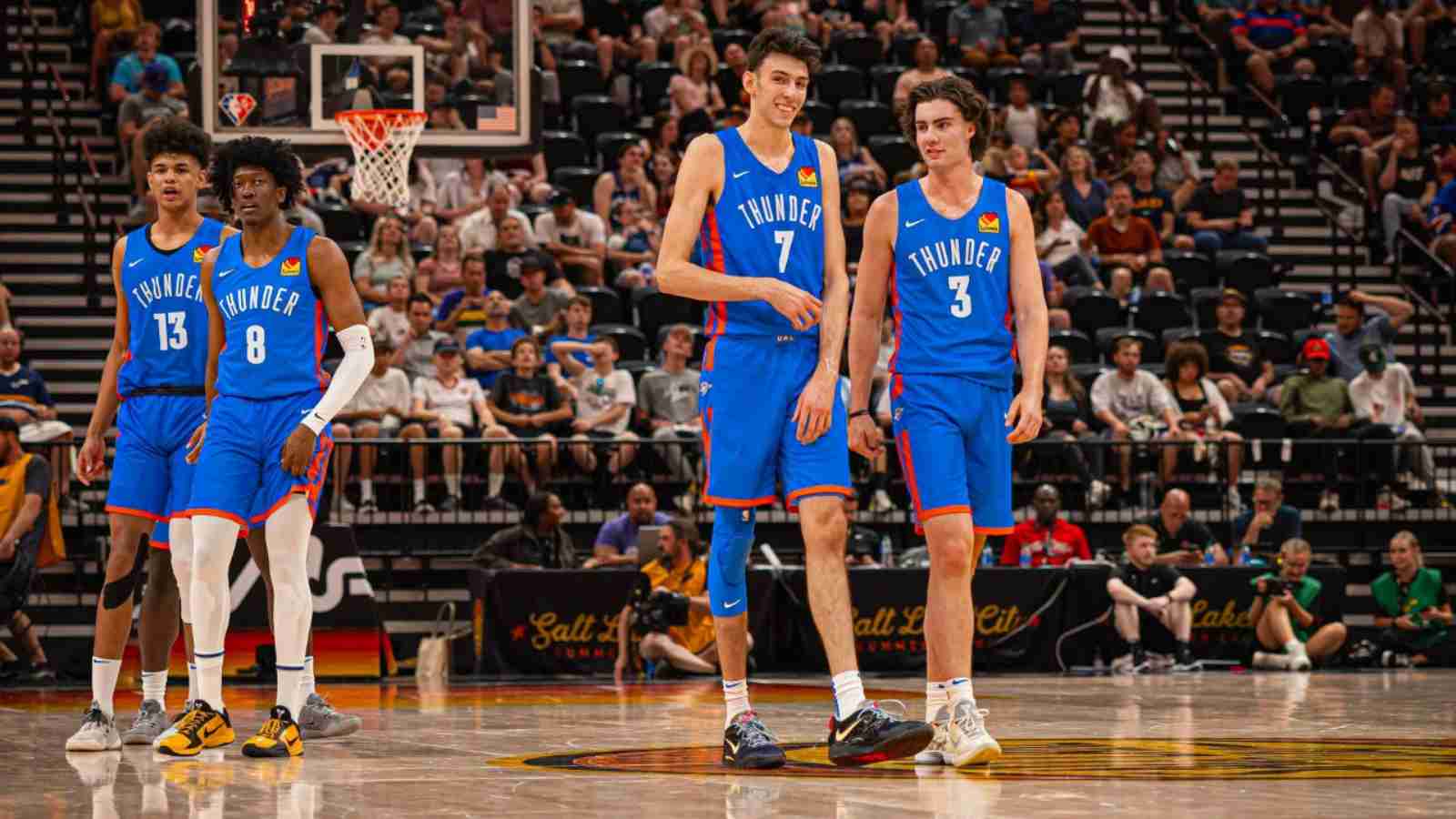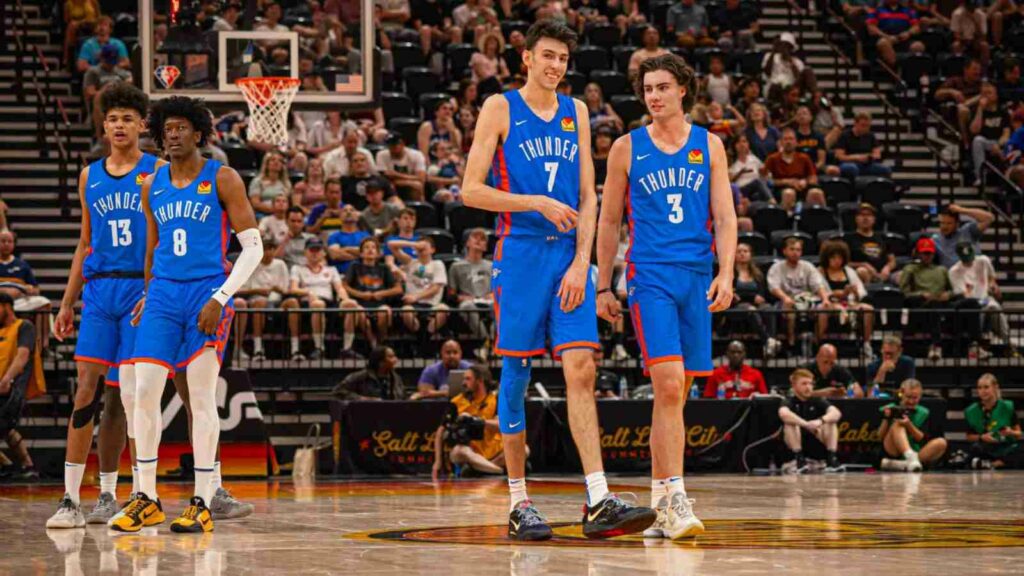 Young players entering The NBA world through the Draft would see a massive change in their livelihood. Top picks certainly gets more paychecks while 2nd rounders would fetch a little lesser amounts depending on the salary cap decided by the league authorities. In the 2023 season, the Salary Cap is expected to be $122 million, allowing franchises to spend handsomely on young talents.
Also Read: "Did you watch MJ against Detroit?" Rob Parker rips apart Jason Williams for urging how Michael Jordan would struggle in modern-day
Paolo Banchero, Chet Holmgren, and Jabari Smith Jr. were the first three picks in the draft, and the entire first round has had their salaries revealed. If teams sign the players to 4-year deals with a team option, the salary offered would be $49.5M, $44.3M, and $39.8M, respectively. 2nd overall pick Chet officially agreed to 4 year deal with his recruiters, earning him a contract worth $44.2 million. The contract includes $20 million guaranteed in the first two seasons and a team option for the next two seasons.
To break down the earnings of the former Gonzaga University star would be $9,891,240 for the rookie season, and $10,386,000 for next season with the franchise are guaranteed. The other half of his contract would earn him $10,880,640 and $13,731,368 in 3rd and 4th year respectively, under the team option. Further, after completing his Rookie contract with the franchise, he is eligible for a massive $ 34 Million contract under the team option.
The Injury might have dented Chet's dream of making his debut in the league after some great performances in the G-League, but his net worth of around $ 300,000 and this year's salary are at least secured.
Also Read: "Dealing with it in my shoes is difficult" Kyrie Irving opens up on media obligations on star players
Also Read: "What Bron is doing, I would do exactly the same" Nick Wright approves of LeBron James' plan of recruiting sons to the NBA
Do follow us on Google News | Facebook | Instagram | Twitter