Sports analyst Colin Cowherd doubts LeBron James' contract extension situation with Los Angeles Lakers. Given that the King has been evident in praising the experienced Golden State Warriors, Cowherd questioned whether the 37-year-old veteran wants to take up a new challenge.
Golden State Warriors were distant contenders for the 2022 NBA Championship, yet with their stars delivering on time and key players playing their respective roles perfectly, the team is just 1 game away from winning their 4th title in 8 years. Stephen Curry has been phenomenal in the series, but more importantly, the supporting cast supported him well. Colin Cowherd looks at the situation differently though. Looking beyond the 2022 season, Cowherd sees a team with a perfect mix of young and experienced players that will challenge for the title again in coming seasons as well. Moreover, he co-relates this with LeBron James' situation.
As for LeBron, who is entering into his last year with Los Angeles Lakers and looking for a future extension, the picture is very much clear for 58-years old Cowherd. He believes that LeBron will be thinking against extending his stay with the Los Angeles team and taking his expertise somewhere else where it would matter the most.
Colin Cowherd indicates that LeBron James might sign for Golden State Warriors and play with Stephen Curry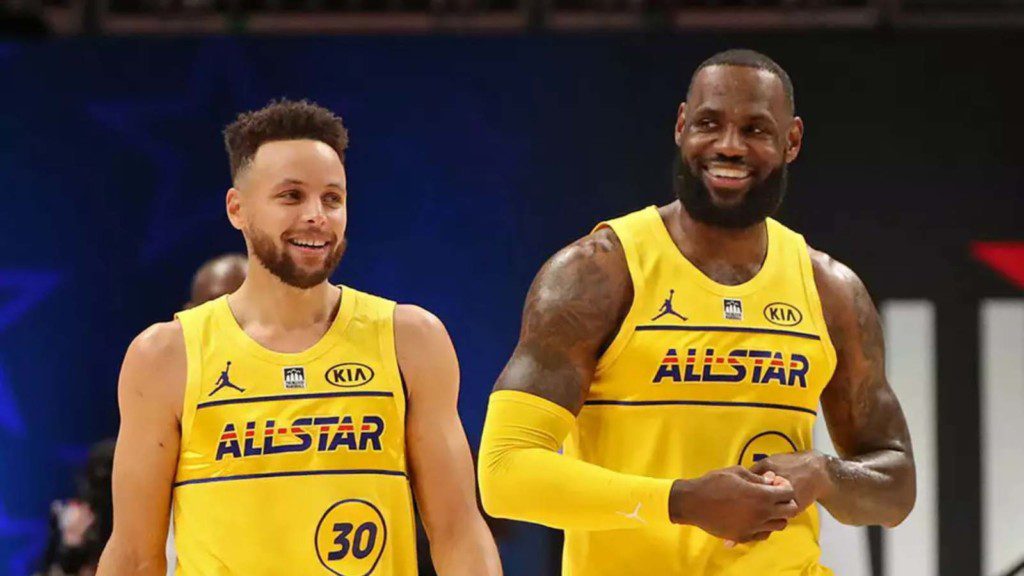 LeBron James is 37 years now, while Steph, nearing his dawn years is at 34. Both players are playing their best ball games given their age and have been influential for their team. They played 4 straight NBA Finals against each other and know the game well.
Also Read: Ime Udoka's Celtics reach the lowest point in 2022 playoffs after awful 4th quarter outing in Game 5
As per Colin Cowherd, LeBron James watching game 5 will give the King some directions to the future plans. In the game, Curry didn't come up with his best offensive stats and still Warriors managed to win AGAINST a strong Boston Celtics team in NBA FINALS. The points in the statement "AGAINST" and "NBA FINALS" have very much importance in the context of LeBron's decision-making.
Colin Cowherd believes that LeBron James might shift his attention to joining Golden State Warriors in the coming future with the kind of team, culture, and positive working environment around him. He pointed out the talented young stars like Jonathan Kuminga, Wiseman, Garry Payton II, and Jordan Poole which will help the team to keep going deep into the postseasons, and also said that LeBron James doesn't have that liberty with the Los Angeles Lakers team.
To be fair, LeBron James' production matters a lot in the game for Los Angeles Lakers and he can't afford to have any loose game playing for them. But the Warriors' current team showed their class, absorbed Steph's "so called bad game" and ended up winning.
As per Bleacher reports, LeBron James is waiting for the NBA Draft and free agency market to decide his future with the Lakers. Thrashing the 17-time NBA Champions, Cowherd said, "(Lakers) are not winning the Championships next year, they can't compete for it. And LeBron Knows it. You really think Anthony Davis is going to be healthy for entire season, think the Westbrook thing is going to turn around? Darvin Ham is a rookie Coach. They have no bench, they are too old, and they don't have players in their prime. And my theory is LeBron is too smart not to know it."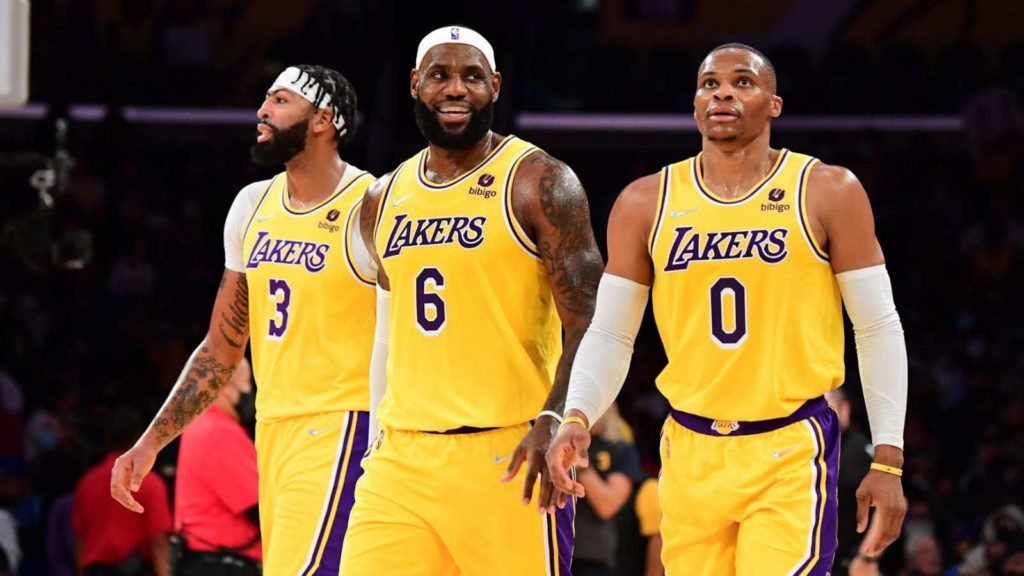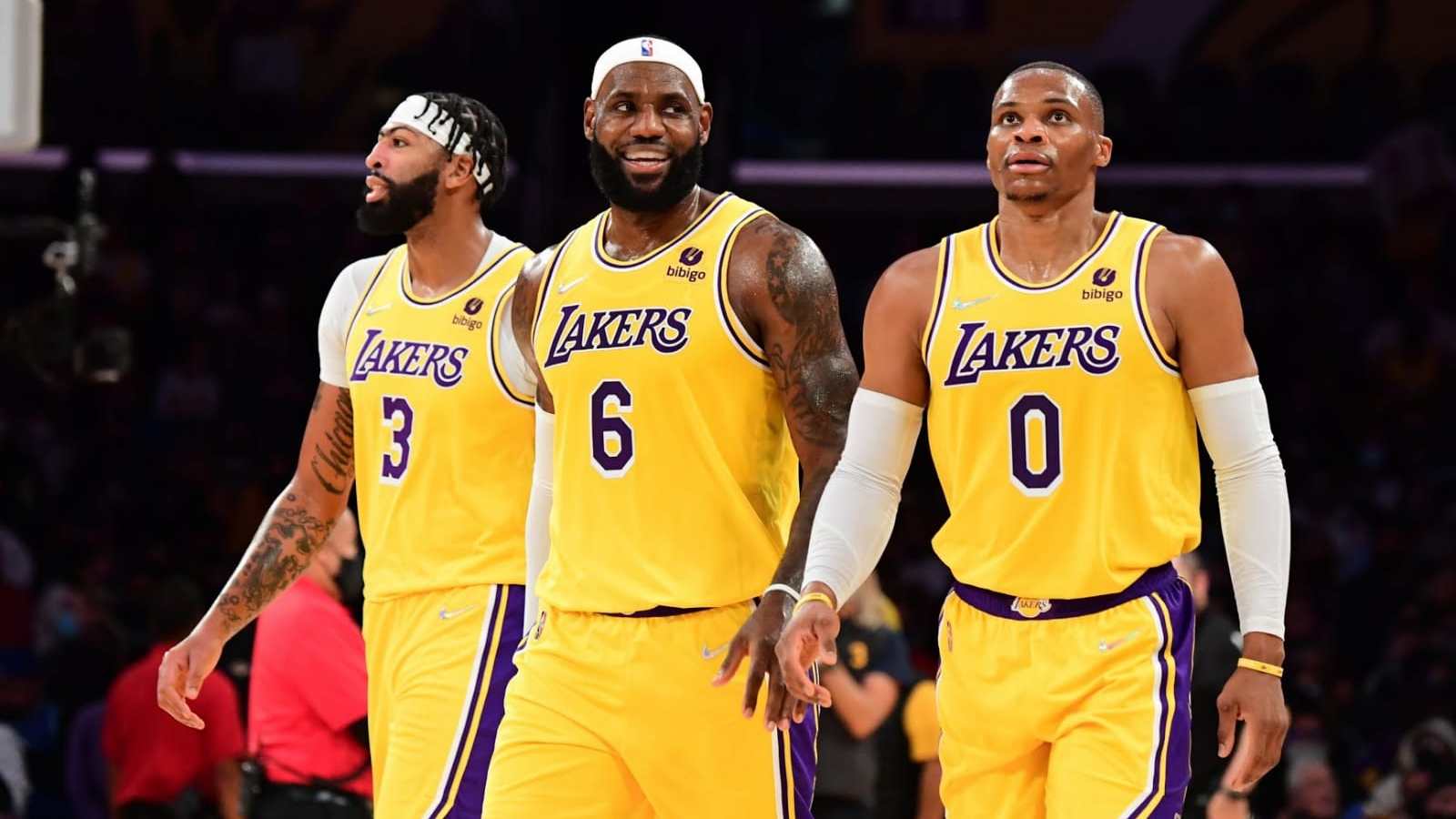 So as per Cowherd, James will be stuck with 4 Championships he won earlier if he continues to play for the Lakers and that might not go well with the King. Considering LBJ's businesses, and family affairs Cowherd believes that the 4-time NBA Finals MVP will prefer staying in California, and with the Warriors becoming the favored destination he might even join them.
Also Read: "Unlike banged up Milwaukee and Miami, Golden State had other scoring options" Chris Broussard breaks fundamental myth about Warriors
Also Read: "The optimism can't be very high" Shannon Sharpe questions Boston Celtics' title chances following Game 5 turnover nightmare