Sports media personality Colin Cowherd condemns all the comments about Stephen Curry having a bad game in the NBA Finals and indeed gave some fitting examples to support the Golden state Warriors' marquee player. With Steve Kerr's holding advantage for the first time in the final series, Cowherd in unbothered by Curry's poor shooting display.
Stephen Curry, after exploding for 43 points at TD Garden had a scoring bump in Game 5 of the 2022 NBA Finals. He was 32% from the field and 0-for-9 beyond the arc. For a player who secured a record of consecutive 132 playoff games and 233 total games (if we add regular-season games) that's odd. Many even showed their concerns over his total shooting percentages in the game and consider it the "wrong time to hit a scoring slump". But Sports analyst Colin Cowherd on his podcast "The Herd with Colin Cowherd" laughs at the claims and supports the Warriors' sharpshooter to come up strong in coming games. (1 or 2 remained for the season). Just like Draymond Green explained in the postgame interview, Cowherd expects Stephen Curry to go big again in the follow-up game.
To support his point 58-year-old Cowherd gave examples of GOAT Michael Jordan, who also had some poor shooting nights on important games and made a strong return from it the very next game. Colin also compared Stephen Curry with some of the greats from another world as well when he gave NFL's Tom Brady's example and Theatre's Iconic writer Williams Shakespeare's example.
"Poor game from Stephen Curry?" Colin Cowherd dissects the game for the fans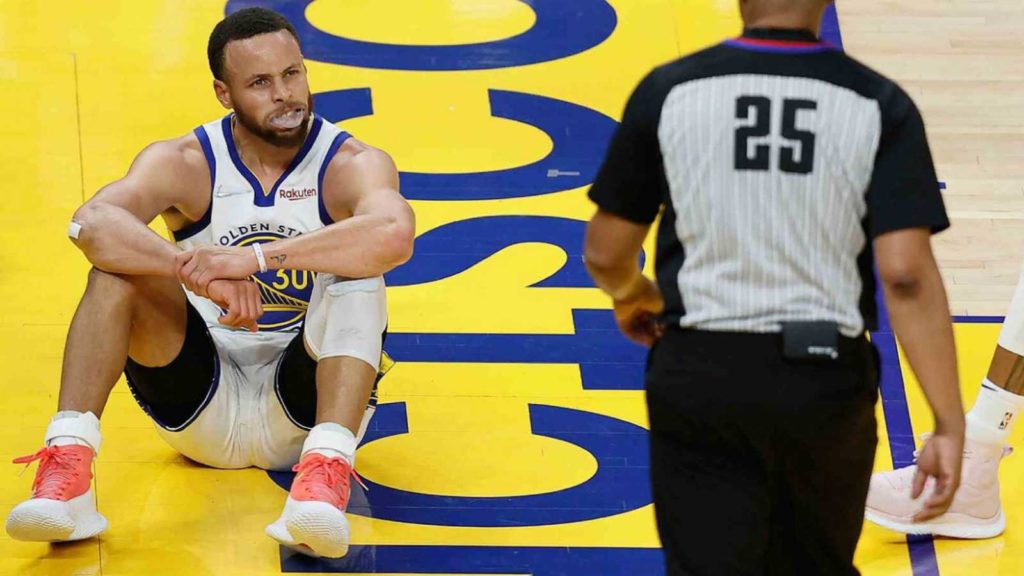 First of all Stephen Curry is regarded as one of the best shooters in the league history, and his stats support that claim. Playing into his 13th season, Steph has set many records just through his immaculate shooting. 2-time scoring Champion sets the tone for this team and also controls the pace of the game. Statistically, he is 43% from the field and shot 40% from the range, which clears any doubts over his "Shooting slump".
Also Read: "Those are the 2 greatest shooters in the history of basketball," Skip Bayless says he has never seen anything like Stephen Curry and Klay…
While commenting on the "bad game" Stephen Curry had, Cowherd, explains the game for the doubters. He said, "Steph was +15 in +/-, He had 8 assists. He easily played (his) the best defensive game of the series and I though he did a great job and this is why his ball handling is so underrated. He drives, he gets stops, you can't trap the Warriors, Nobody moves like Warriors, nobody cuts like the Warriors and that's all initiated by Steph Curry."
Cowherd said no one at the Warriors camp would be worried about Steph's 0-9 stat line. He went on to add that it would rather panic the Celtics team. They lost the game without Curry going massive on the scoring.
Another half of Splash-brothers Klay Thompson said about Curry's poor shooting night, "Steph is the best to ever shoot it. And I'll tell you what, everyone in the building, including the fans and those watching, believe the ball is going in when it leaves his fingertips. So we're never stressed or worried about No. 30. He has done so much and elevated this franchise to a place where it was hard to even imagine that he has leeway, and he can have a bad night."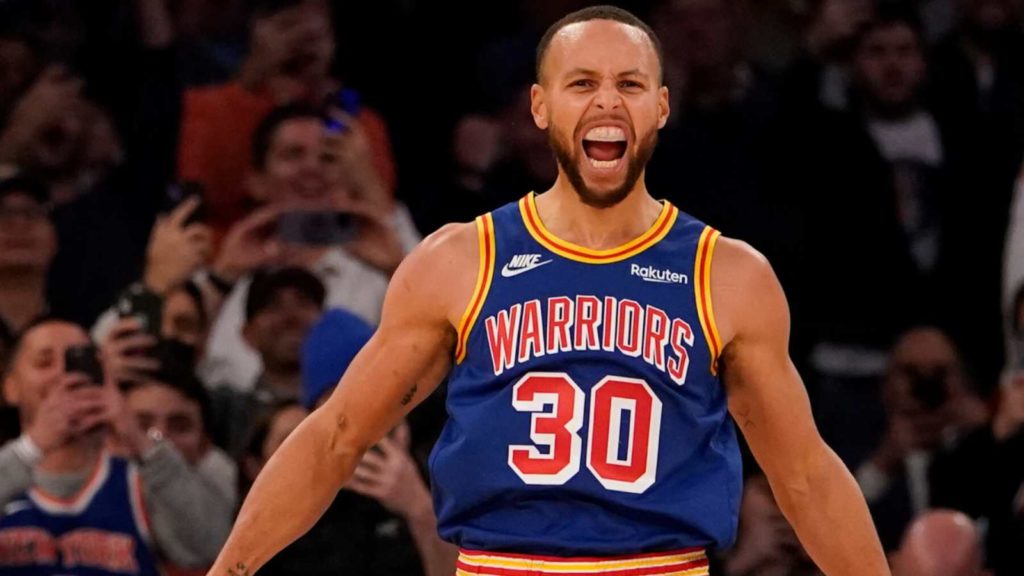 Stephen Curry himself reacted to the shooting in the press conference when he said, "I mean, of course it bothers me as a shooter. You want to impact the game that way. But thankfully that's not the only thing that you do out there on the court. We could withstand going 9-for-40 as a team and me 0-for-9, and still come away with a win. Obviously, track record says I shoot the ball better the next game. Looking forward to that bounce-back,"
Well, Game 6 will be played in Boston on Thursday night, and if 2-time MVP Stephen Curry is looking forward to "Bounce back" it won't be a great sign for the Celtics fans at TD Garden.
Also Read: Ime Udoka's Celtics reach the lowest point in 2022 playoffs after awful 4th quarter outing in Game 5
Also Read: "The optimism can't be very high" Shannon Sharpe questions Boston Celtics' title chances following Game 5 turnover nightmare