Jimmy Butler is not worried about the Miami Heat's recent struggles against the Boston Celtics. The star guard confidently said that the Heat will bounce back and win the Eastern Conference finals in Game 6 on Saturday in Miami.
"We just have to play better, start the game better… We're always going to stay positive knowing that we can and we will win this series. We'll just have to close it out at home," Butler said in the post-game presser.
The Heat were on the verge of sweeping the Celtics after dominating the first three games of the series, but they got complacent and dropped the next two. Butler blamed the Heat's losses on their lack of intensity, not their game plan. "We stopped playing defense halfway because we didn't make shots that we want to make. But that's easily correctable," said Butler.
Butler, who had 14 points in Game 5, reiterated his confidence in his team and his own ability to win Game 6 and proceed to the NBA Finals. The series' winner will meet the Denver Nuggets, who swept the Los Angeles Lakers in four games.
Also Read: "Too big to play basketball" – Charles Barkley DEMANDS Zion Williamson lose weight or face rough consequences
Can the Celtics make history? Jimmy Butler and the Heat stand in their way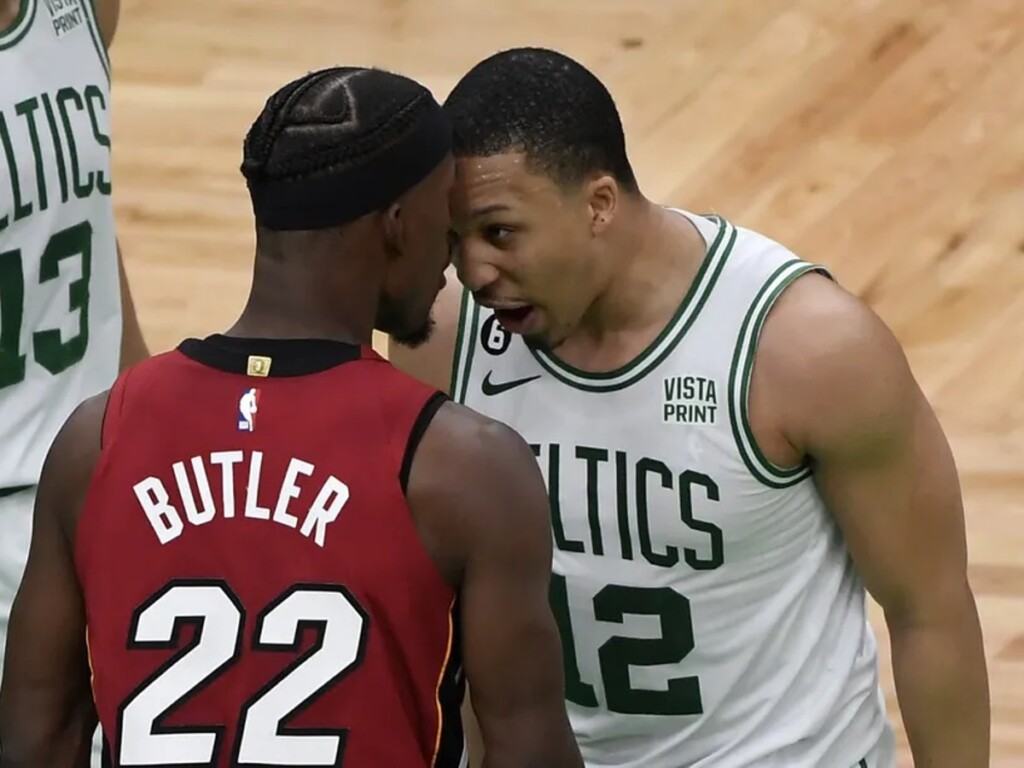 The Celtics are not ready to go home yet. They fought hard in Game 5, with Derrick White scoring 24 points and Jayson Tatum flirting with a triple-double of 21 points, 11 assists, and eight rebounds.
The Celtics were on fire from the field, making 50.6 percent of their shots with 40-of-79 shooting and 41 percent of their 3-pointers with 16-of-39 shooting. They kept up their hot shooting from Game 4 when they hit 51.2 percent of their shots and 40 percent of their triples in a 116-99 win.
The Celtics also clamped down on defense, limiting the Heat to 51.3 percent shooting with 40-of-78 shooting and forcing 16 turnovers. They dominated every quarter and built a 19-point lead in the fourth. Duncan Robinson was the only bright spot for the Heat, scoring 18 points on 7-of-10 shooting off the bench. Bam Adebayo had 16 points and eight rebounds, and Butler and Caleb Martin each had 14 for the eighth-seeded Heat.
The Heat will try to finish off the series on Saturday in Miami. But they will have to deal with a confident Celtics team, who just won two games in a row, that thinks they can pull off a historic comeback from a 3-0 hole.
In Case You Missed: