Portland Trail Blazers star Damian Lillard recently made a bold claim, stating that he and Golden State Warriors' Steph Curry could score 100 points in a single NBA game. In 1962, Wilt Chamberlain set the current record of 100 points, a feat that nobody has replicated in over 60 years.
Lillard believes that it could be possible with the way the game has evolved and the skillet he and Curry possess. Lillard's belief stems from his performance earlier this year when he scored 71 points in a single game against the Dallas Mavericks, joining Donovan Mitchell as the only active player to come remotely close to Chamberlain's record.
During a recent episode of "The Old Man and the Three," Lillard recognized Curry's talent in scoring and acknowledged that his ability to make shots from a long distance could be the deciding factor that enabled them to break Chamberlain's record.
"I don't know if I'mma ever score 70 again. So like when you really think about it, it's like I really could have had 90. When the time came, I could have had 90 if these shots went in, so it was like, that's what I was thinking about." He added: "And then, when I really thought about it, I was like, Steph Curry could definitely score 100 points. I could score 100."
While many in the NBA community have expressed skepticism about possibly breaking Chamberlain's record, Lillard remains confident in his abilities and teammates. He has also mentioned that he and Curry have discussed the possibility of scoring 100 points in a game, but the focus remains on winning and competing at the highest level.
Related: Damian Lillard sheds light on current state of NBA, doesn't "enjoy" what the league has become as a result of "ring culture"
The surge in high-scoring NBA games and the elusive quest to break Chamberlain's 100-point record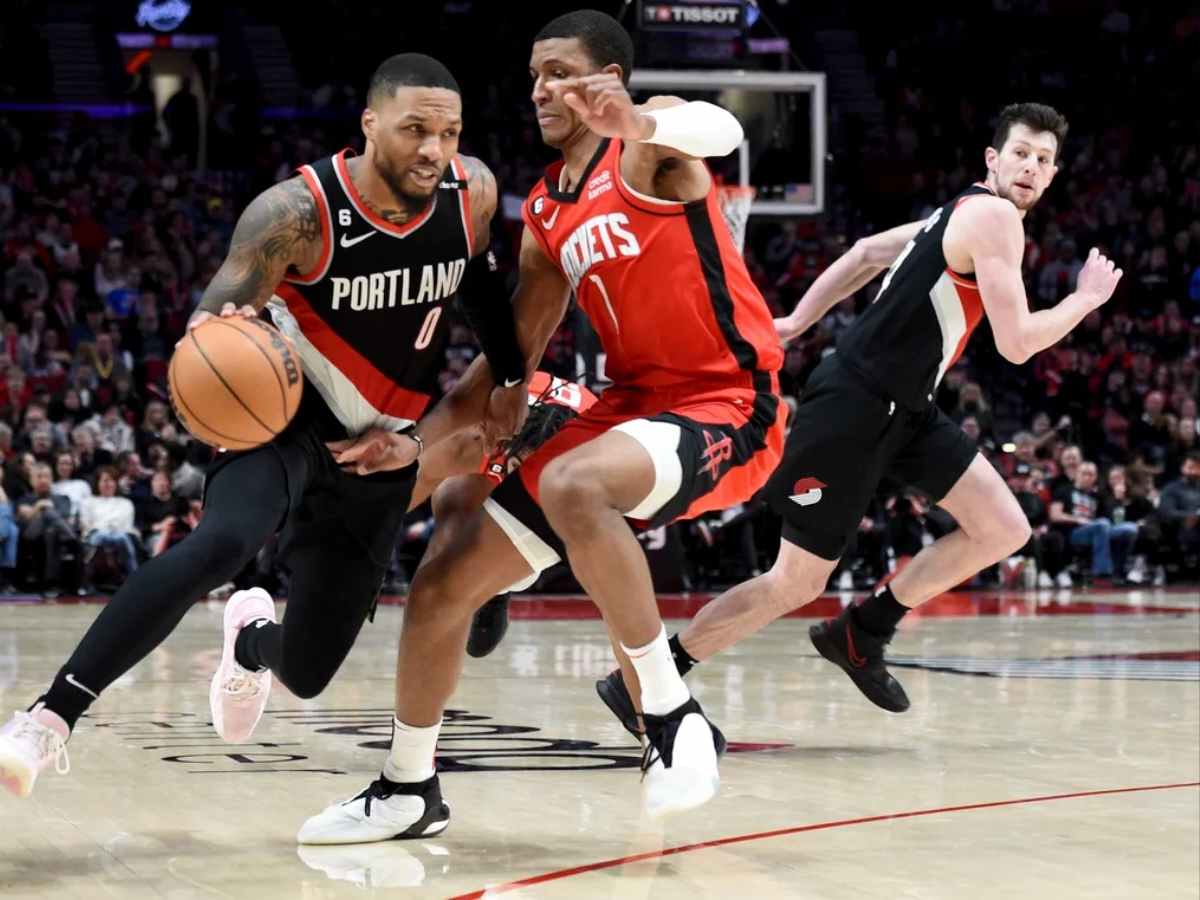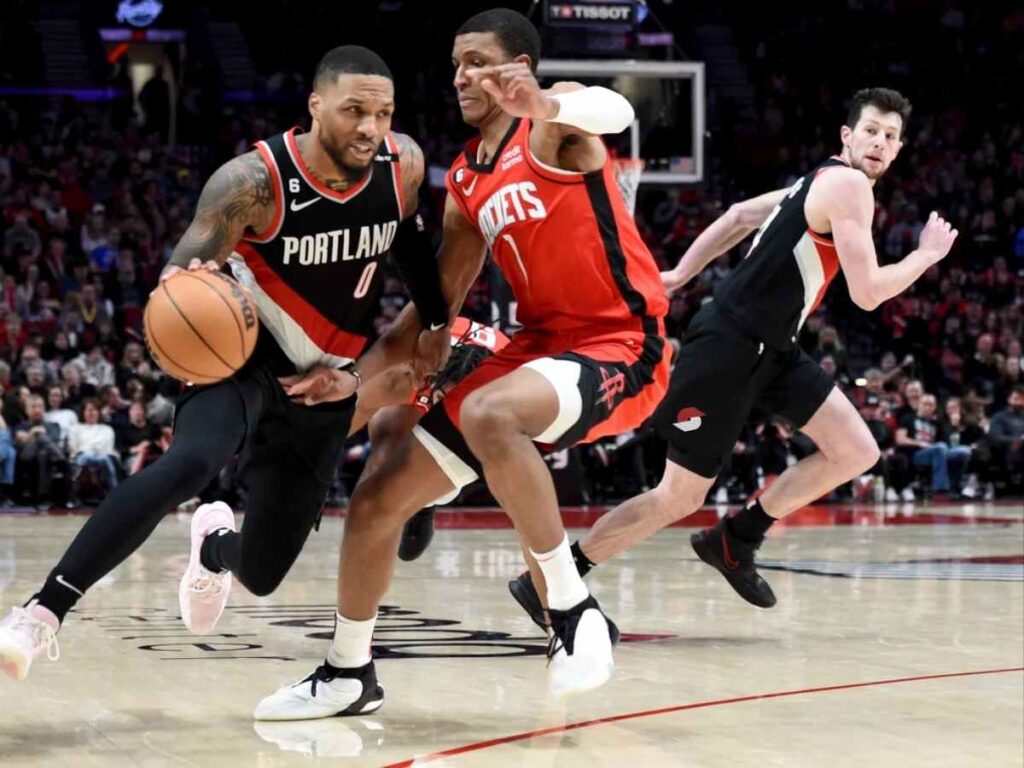 In recent years, the NBA has seen a surge in high-scoring games, with players putting up impressive numbers on the scoreboard. With Wilt Chamberlain's record-setting 100-point game in 1962 still standing, the league has seen several players come close to breaking the record.
Two of the best contemporary shooters, Damian Lillard and Donovan Mitchell scored an impressive 71 points this season, tying them for sixth place on the all-time list. Lillard and Mitchell's performances have solidified their position among the game's elite players and have fans wondering if they could surpass Chamberlain's record one day.
While Chamberlain still holds the top two spots on the list with 100 and 78 points, he also has fourth and fifth place with 73 and 72 points. However, it's worth noting that Chamberlain scored 73 points twice during the 1962 season.
The rise in high-scoring games can be attributed to the league's fast-paced style of play and the emphasis on the three-point shot. It was rare to see teams score 140 points in a game in the past, but now it's becoming more common.
Despite the increase in high-scoring games, breaking Chamberlain's 100-point record is still a monumental feat. While players like Lillard and Mitchell have shown they can put up big numbers, only time will tell if anyone can match Chamberlain's historic achievement.
In case you missed it:
LeBron James comes up with a cryptic post on Instagram as he inches towards a return for the Lakers
Paul George predicts redemption for Clippers against Stephen Curry and the Golden State Warriors