The Eastern Conference Finals series is turning out to be spine chilling thriller. The entire NBA fandom was preparing for the Boston Celtics to suffer an embarrassing blowout sweep. However, they've bounced right back up beyond everyone's expectations. The Miami Heat were just one win away after Game 3 as they had an authoritative 3-0 series lead. However, with Jayson Tatum and Jaylen Brown in fine touch, Boston fought well in Games 4 and 5 to come up 3-2 after Game 5.
Game 6 saw a highly competitive display from both teams. While Miami played to avoid a Game 7, the Celtics couldn't afford a slip-up either. Tatum led his side with 31 points, whereas Jimmy Butler struggles, shooting 5-21 in the game. However, during the final play, the Celtics were down by one point as they were ready to inbound the ball. This is when Derrick White came in and made an unbelievable clutch shot to put the Celtics up by one and win the game 104-103. Jayson Tatum spoke to the press during the post-game interview and spoke about his feelings about the play.
"That was incredible," he said as he started to look for words to describe the final play. "I was trying to get the ball. Jimmy (Butler) and Strus (Max) jumped out to me. Smart came in and shot it and we just crashed the glass. Everything was like a blur after that. D (Derrick) White tipped it in. That felt like the longest 10 seconds ever, waiting for confirmation if he made it or not. I'm still in disbelief. That sh** was crazy."
"I'm glad we got another chance. Another opportunity. Far from over. Still an uphill battle but it feels good to give yourselves another chance another opportunity," he said to conclude.
Related: "INSTANT CLASSIC" – Watch Derrick White force Game 7 with wild game-winner, NBA fans are stunned
What can we expect in Game 7?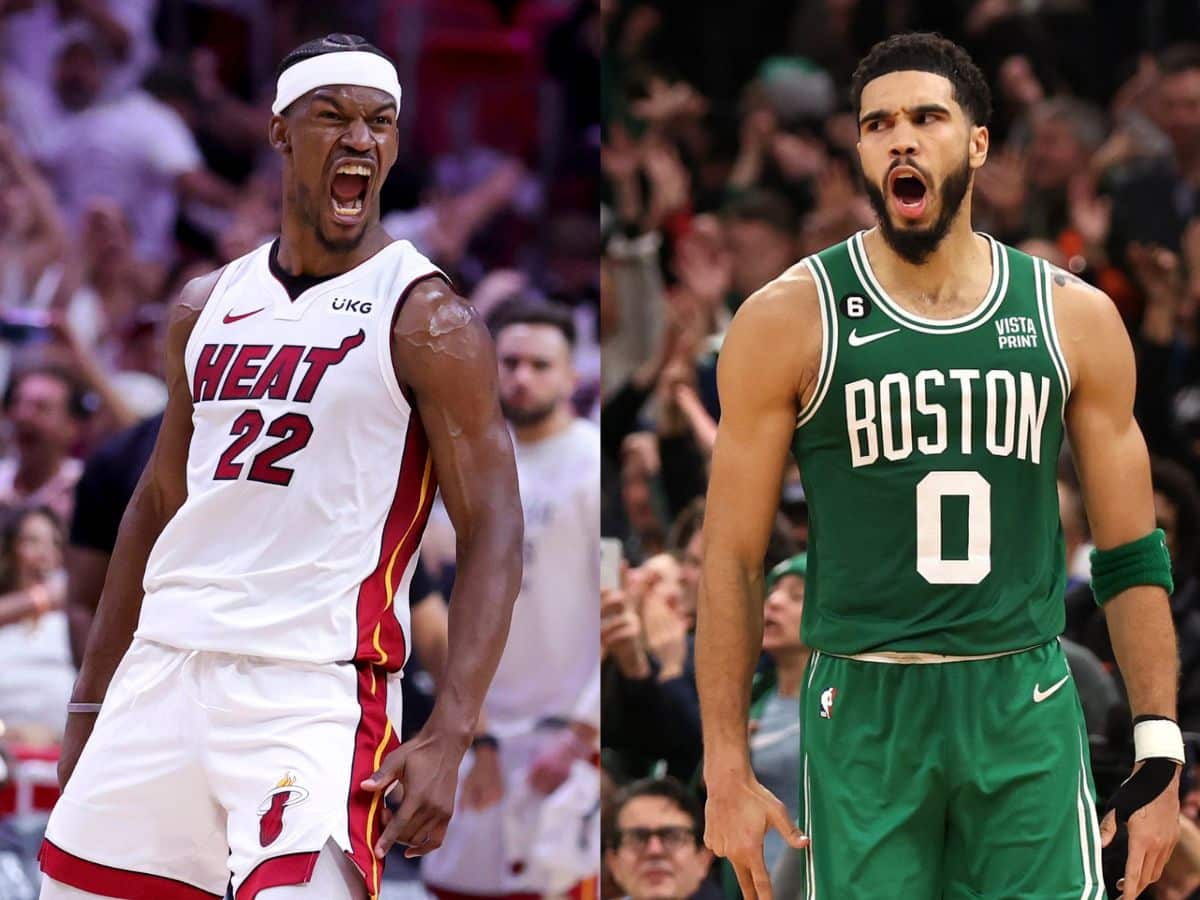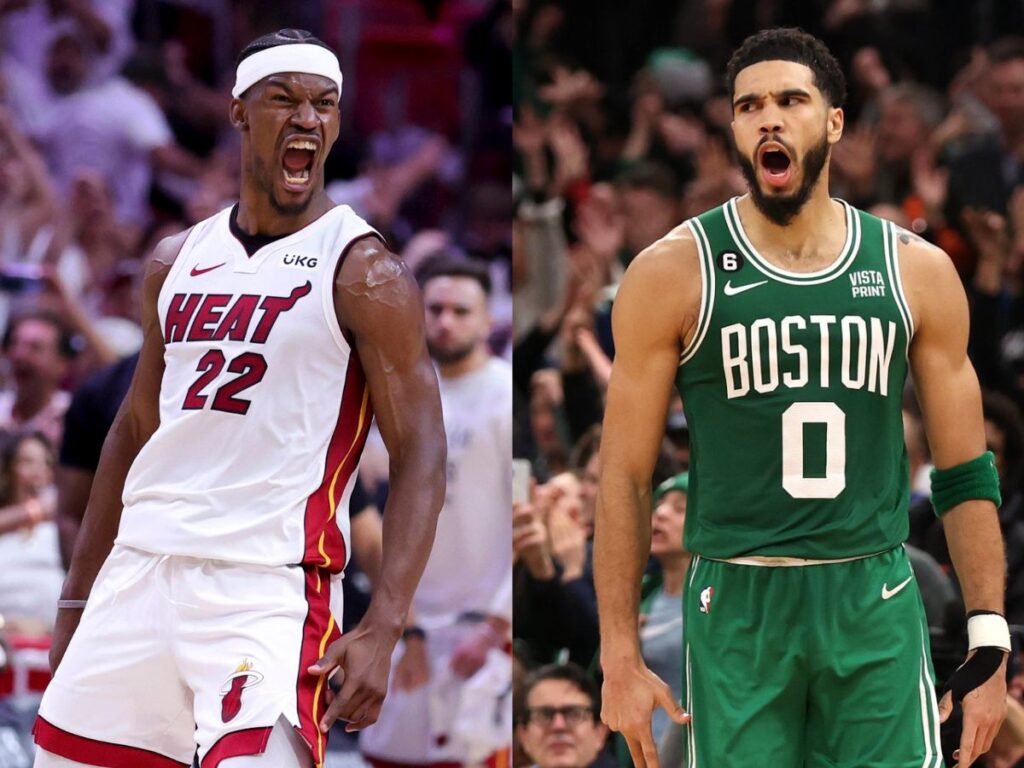 Apart from the previous three games in this series, the Miami Heat have played exceptionally well. They eliminated the number one seed in the East in the first-round series. Moreover, coming off the eighth seed, they have proven to be genuine title contenders. Jimmy Butler, alongside Bam Adebayo, has led the side in phenomenal fashion despite a few unfortunate injuries of key players on the roster.
However, the Boston Celtics are a force to reckon with. Although they were down 3-0, their comeback has proved why they can't be written off unless the opposition picks up four wins. Jayson Tatum and Jaylen Brown have been playing top-class basketball and are certainly a threatening duo. Moreover, Al Horford has been a defensive fortress as Boston is now on the verge of back-to-back NBA Finals appearances.
It will be interesting to see how both these teams come out in Game 7. The Celtics have the clear momentum while Miami has its back against the wall. Will Jimmy Butler step up and charge the Heat through to the Finals? Or will Tatum put up another historic Game 7 performance for another shot at the title? We'll have to wait and watch.
In case you missed: