Jack Harlow is one of the world's most well-known rappers. Moreover, his name has become associated with the NBA. The 24-year-old has a hit song named "Tyler Herro" (a tribute to Miami Heat star Tyler Herro) that was featured on the NBA 2K22 soundtrack. He recently performed at a concert, when a very special guest appeared on stage. As the crowded arena cheered them on, Phoenix Suns All-Star Devin Booker came up and sank a jumper.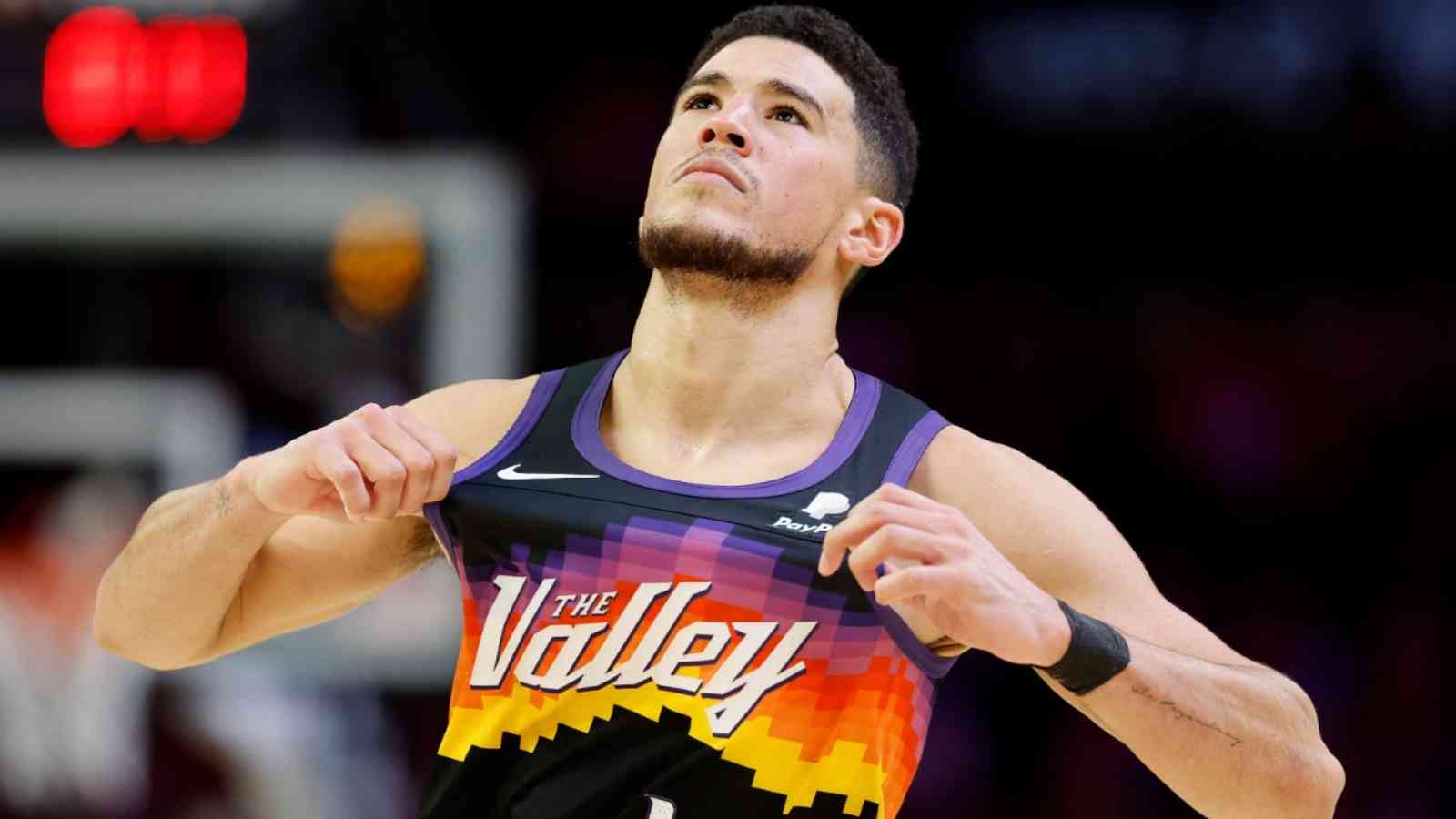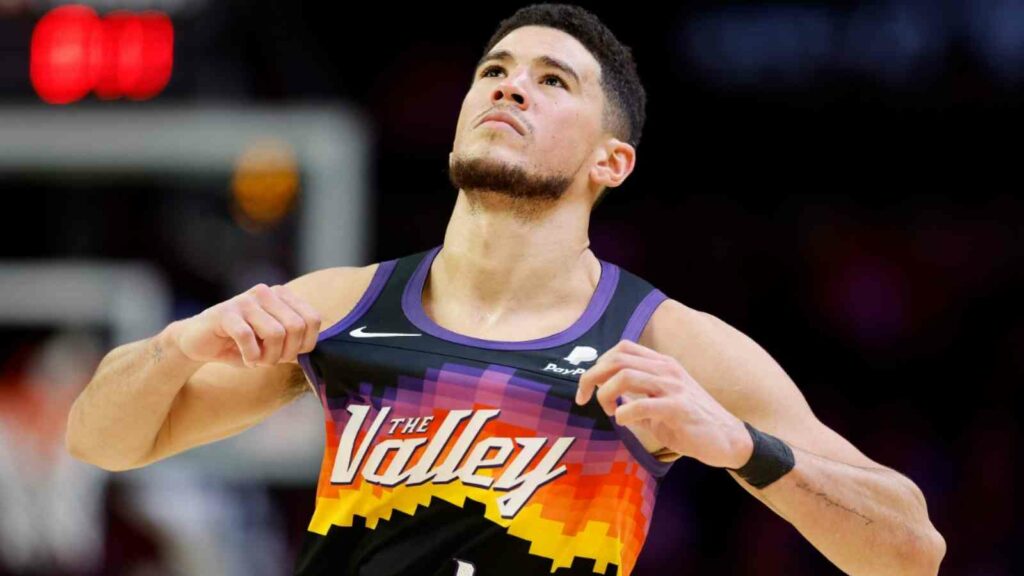 Booker is one of the NBA's most popular young stars, and Harlow is one of music's most popular young rappers. As a result, the pairing is certain to pique the interest of many fans. However much to everyone's surprise When handed a basketball to shoot, Booker missed his shot. When the shot clanks against the hoop instead of falling into the basket, the audience erupts in amazement and sorrow. To be fair to Booker, there was a lot of pressure on him to succeed, and the hoop wasn't regulated.
Also Read: "Lonzo Ball and I are like top 5-10 guards in the league," Alex Caruso hypes Lonzo Ball's return for Chicago Bills next season
Fans React to Devin Booker's failed shot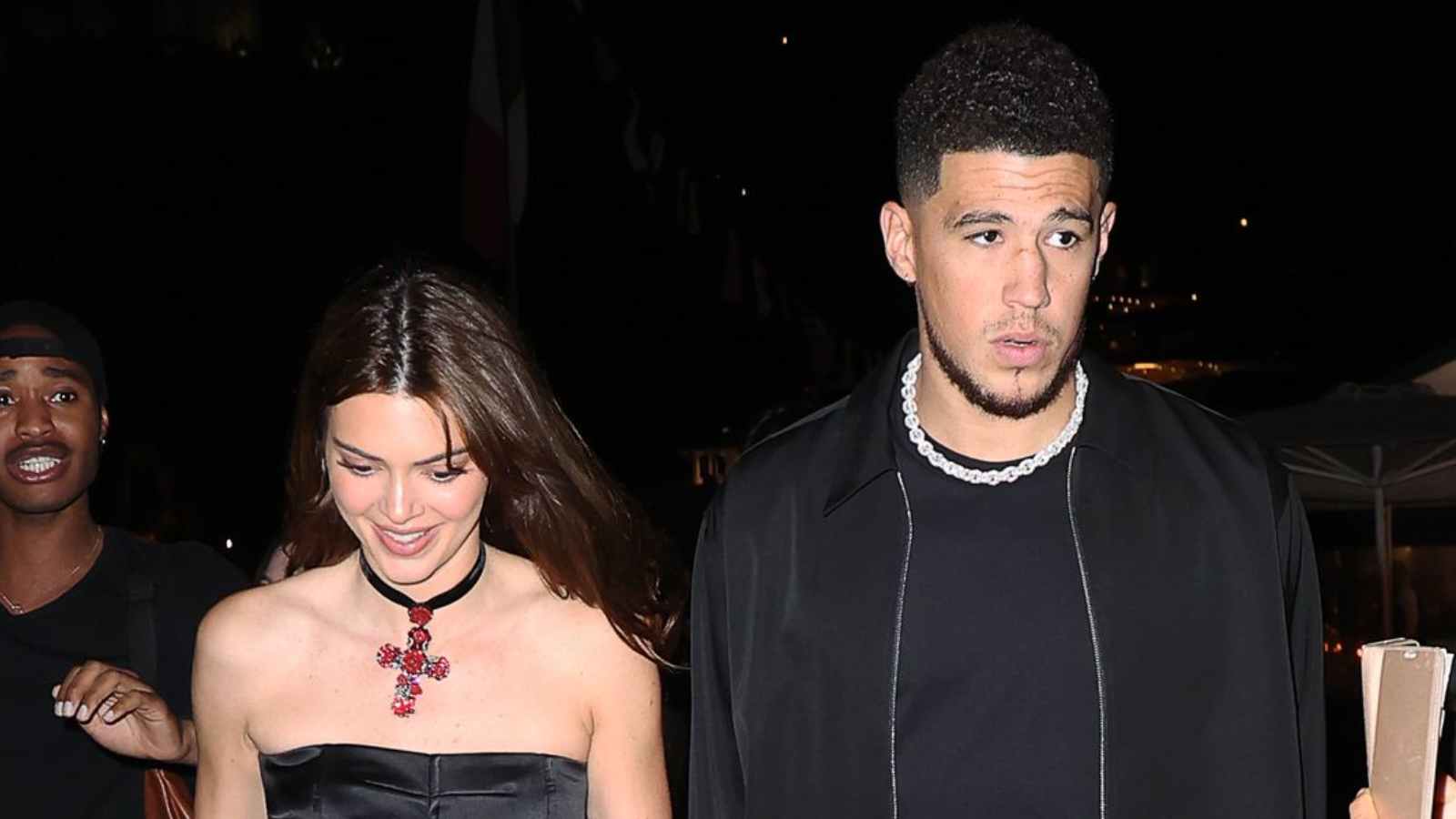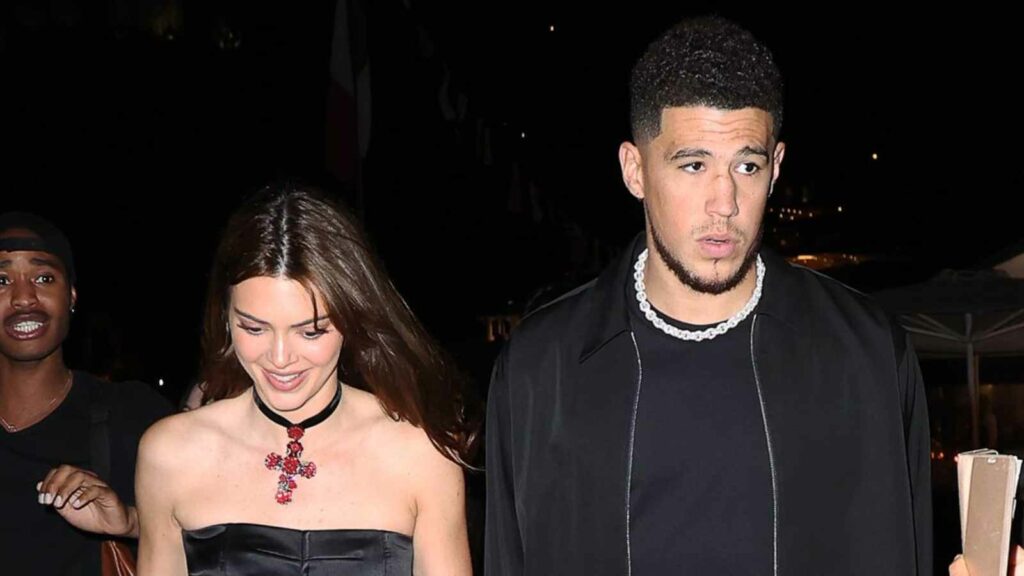 Fans were definitely shocked to see the Phoenix Suns' guard miss a shot like that Fortunately, the rapper provided Booker with another chance. On his second opportunity, Booker was able to redeem himself, but the harm had already been done. People who saw the concert will remember it as the night Booker missed a free shot on stage with Jack Harlow.
Kendall Jenner surprisingly wasn't spotted in the event, with whom Booker is romantically involved for quite some time now, a few months earlier there were rumors that the two had split but no reason was given for this, however, they were recently seen engaging in PDA at the US Open, so its truly a mystery as to why Kendall didn't join him at the music event, it is also being reported that the two love birds have decided to move things forward and wish to settle down sooner than later.
As for Devin Booker, he will once again have a big responsibility to shoulder this season along with Chris Paul as they will once again lead the efforts for the Suns' title contention, having lost to Mavericks the previous season and Bucks the season prior they definitely proved they have what it takes to bring home the championship but must learn to hold their nerve
Also Read: "Shaqtin' a Bucket": Former MLB outfielder Curtis Granderson humiliated NBA legend Shaquille O'Neal on Live TV
Also Read: "The Team s*cked and I didn't want to be there" Stephon Marbury lost over $20,000 because of egoistic US Men's Olympic team
Do follow us on Google News | Facebook | Instagram | Twitter