Devin Booker is headed toward a bright future with his recent historic appearances on the court. The Phoenix Suns landed a jackpot of an acquisition in the 2015 draft and the guard proved them right very early during his career scoring 70 points in a game. But with all the hype and success around such individuals' names, there is bound to be some dirt waiting to be dug up.
A couple of years ago, an Instagram model by the name of Aliza Jane, aka Ayyejae, revealed an NSFW story about the Suns players which may have included the man himself, Devin Booker. During an appearance on Adam22's "No Jumper" podcast, she spilled the beans on having a group s*x session with seven Suns players.
According to Outlook, Aliza was apparently having a private time with a worker of the organization when the players decided to have "fun" her. She claimed she did not go past a certain limit but still maintained having a good time with everybody, especially since it was her birthday.
She said, "On my birthday, my birthday is Memorial Day weekend and I seen them all at Drai's (Las Vegas) like this one team, and I was getting f**ked in a hotel room, and they all pulled up, and I sucked their d**k."  The players names were not revealed but now, Ayyejae is having her first child and people speculate that the father may be Devin Booker.
Also Read: "They need an Anthony Davis or Evan Mobley," Nick Wright compares Luka Doncic's Dallas Mavericks to LeBron James' time with Cavs
Did Devin Booker Aliza Jane or get her pregnant?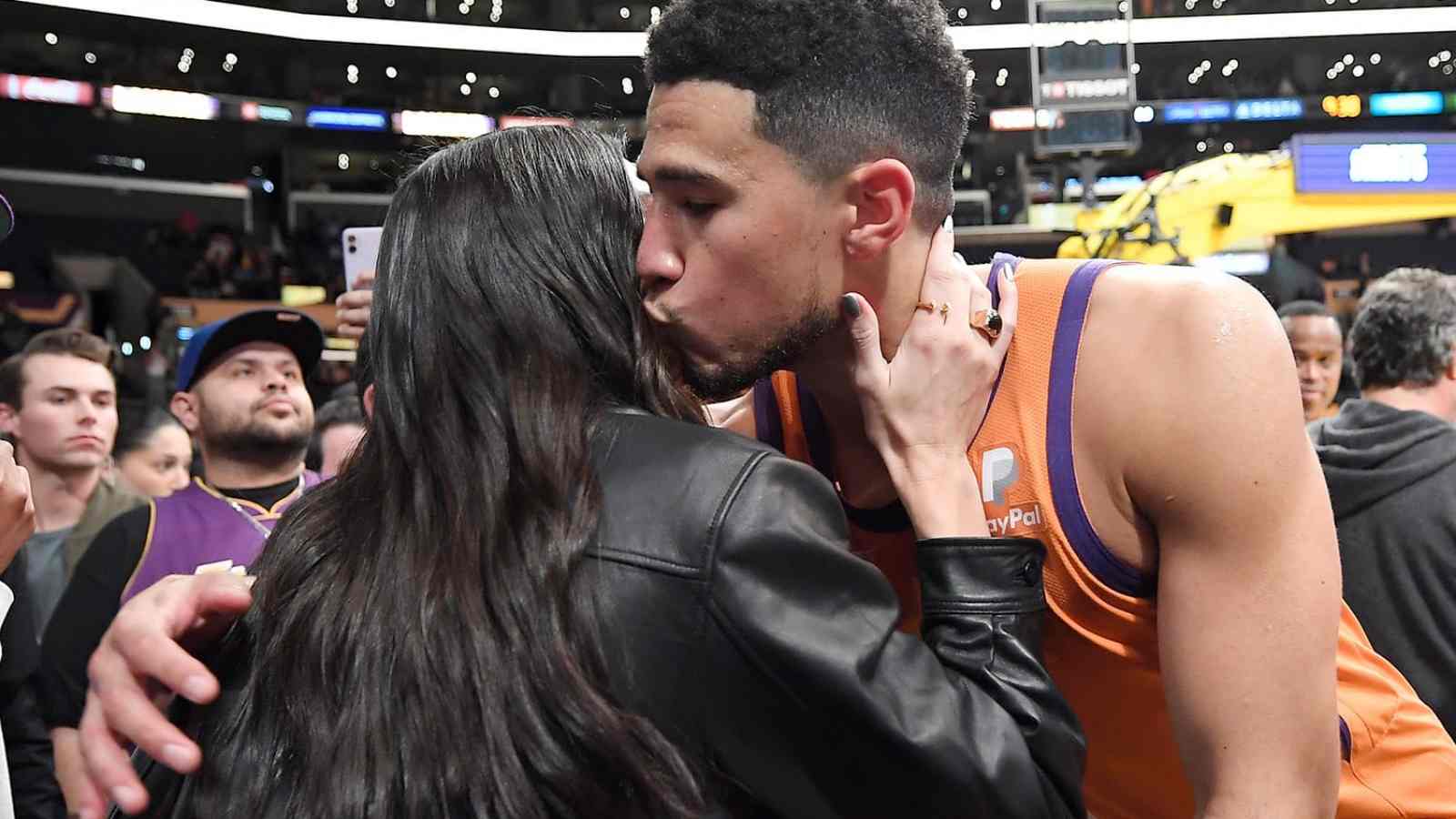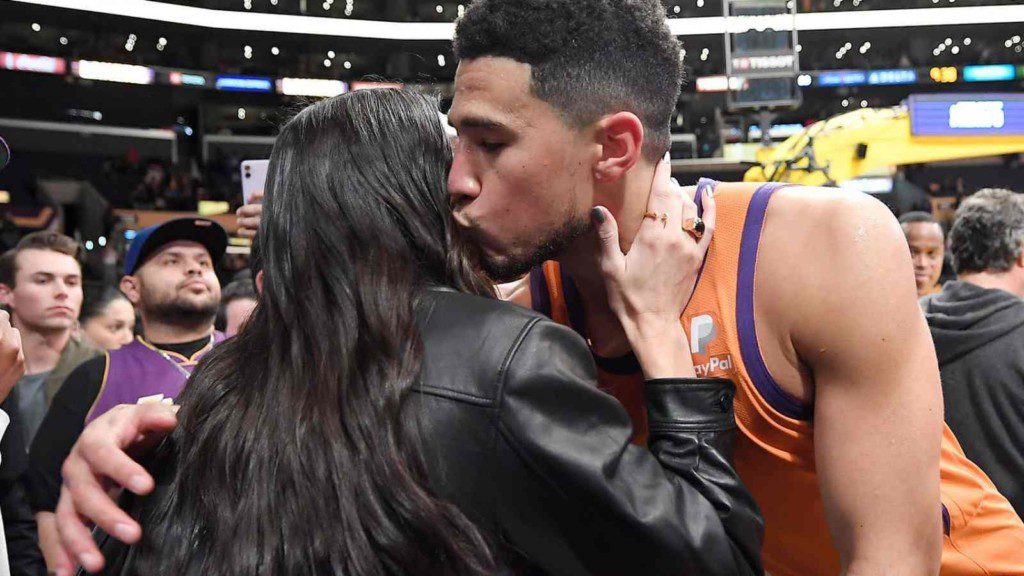 Devin Booker has had his head in the game of basketball and seems like an all business type of person. Nothing has been revealed by Aliza Jane and most of these conspiracies surrounding the team's night with her are all speculation. Many do believe that Booker may after all be the father of the child or that he was formerly involved with her at some point. But according to his relationship timeline, it doesn't quite add up.
Devin Booker was in a committed relationship with supermodel and television icon, Kendall Jenner. The pair got together in 2020 and eventually made their love internet famous after posting pictures together of them spending time with each other on vacation or other occasions. But PEOPLE confirmed that the couple called an end to their love story mainly due to their busy schedules.
Despite the unfortunate split, Devin Booker has been headstrong into having a solid season with the Suns this year. The player put up three consecutive 40+ point performances over the last three games. The Suns currently rank at the top of the Western Conference charts again and it seems like they are coming back stronger than last season. All of this without Chris Paul. 
Also Read: "WRONGFULLY being used," Michael Jordan's daughter with Juanita Vanoy claims how Brittney Griner is being used as a mere 'pawn' by Vladimir Putin's lands
Also Read: "His software got some malware"- Fans hilariously troll Kawhi Leonard as he flips the birdie to the camera
Do follow us on Google News | Facebook | Instagram | Twitter