Brittney Griner is still stuck in Russia and held as a political prisoner as she is serving her nine-year-long sentence at IK-2 in Yavas, in the region of Mordovia. Everyone who is following her arrest and is aware of the situation wants her back as soon as possible. Recently, even the daughter of Michael Jordan and Juanita Vanoy, Jasmine Jordan stood in Brittney Griner's support. As even she believes the situation is unfair and the WNBA star is being wrongfully used as a pawn.
It all started with the Russian officials founding vape cartridges containing cannabis oil in Brittney Griner's luggage at Moscow's Sheremetyevo Airport (less than two grams of oil). She pleaded guilty to the charges but had medical reasons and did all of it unintentionally but the court cared the least and booked her for nine long years. Since then several approaches have been made to get her back but nothing has worked so far.
The situation Brittney Griner is in right now at the Russian Penal Colony, IK-2 in Mordovia is heart-breaking and shocking. As there are reports claiming it to be a 'Slave-like' prison and the harshest colony in the whole Russian Prison system. Even her fingers are at risk and the place is totally unsafe for her.
Michael Jordan and Juanita Vanoy's daughter, Jasmine Jordan brought the bigger and more important picture to light in her recent take on the situation. Jasmine Jordan was present at the 2022 FN Achievement Awards in New York City as the Jordan Brand basketball field representative for women's sports marketing. There she addressed the situation the WNBA superstar is stuck in and also showed out her love and support for BG.
Also Read: "Lotta BARK, NO BITE," Memphis Depay calls out Charles Barkley after Netherlands humiliate United States in 2022 FIFA World Cup
Jasmine Jordan's take on imprisoned Brittney Griner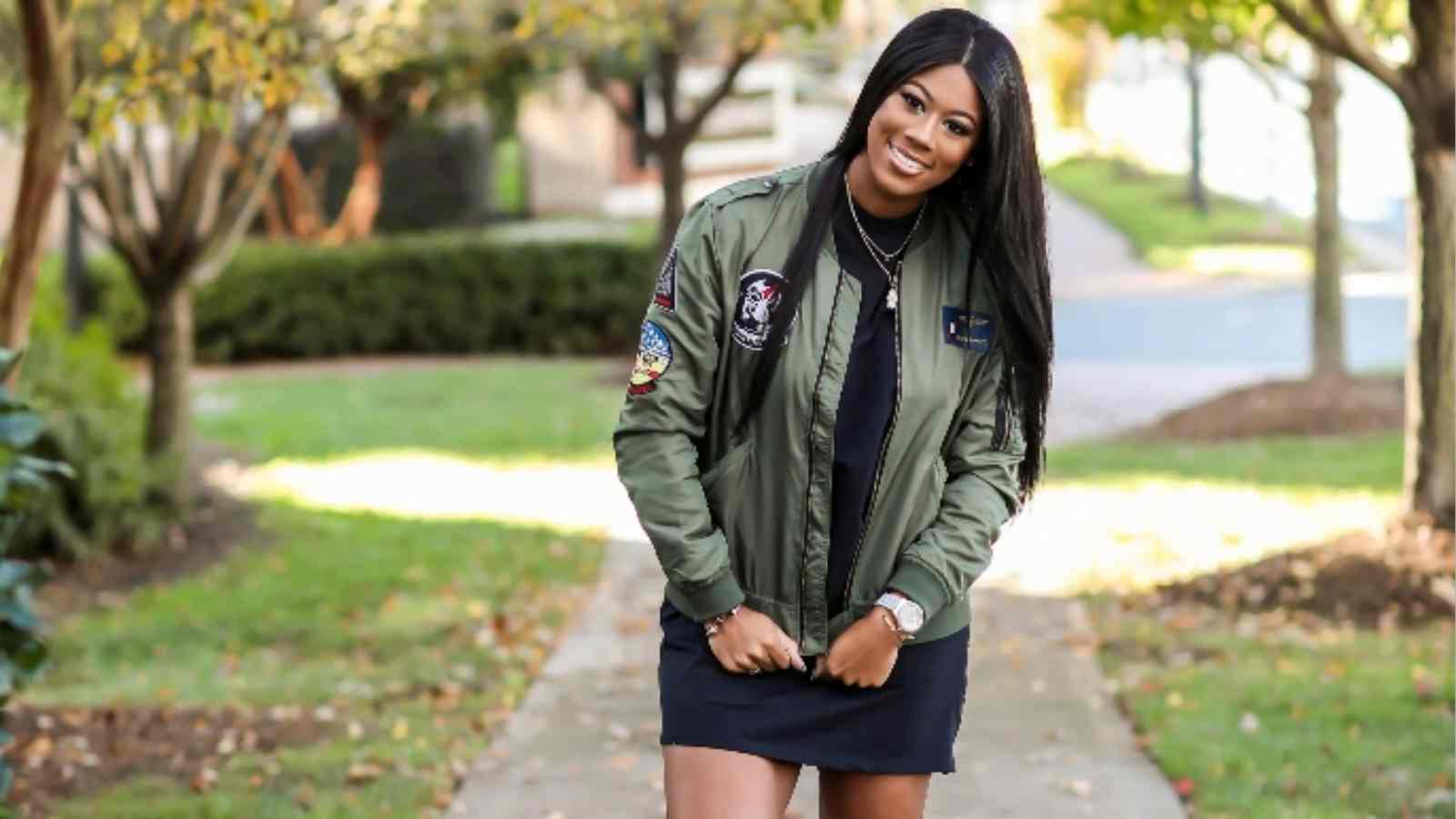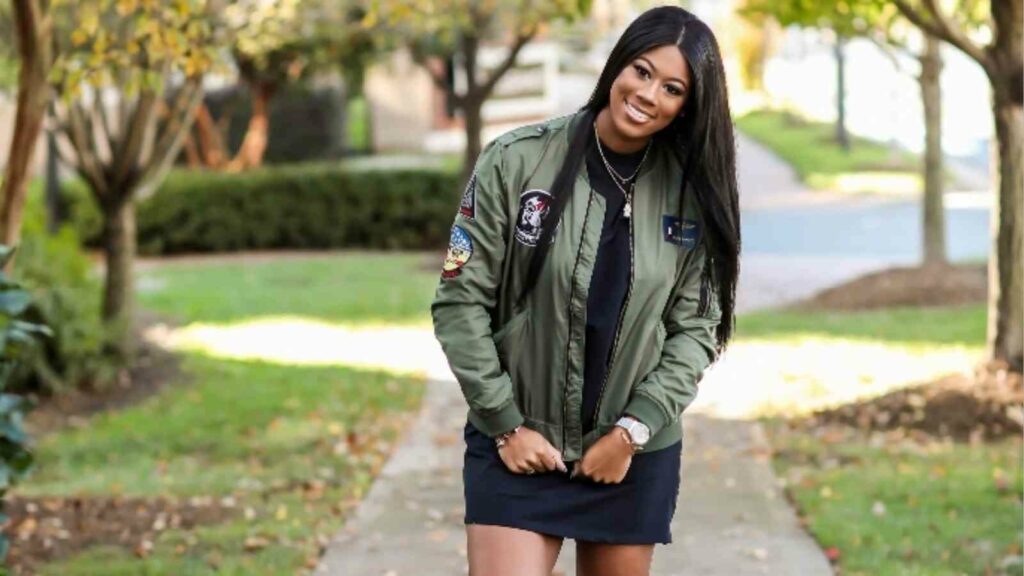 Jasmine Jordan addressing the situation sent out nothing but straight-away facts. As she said: "In this age of social media and the internet, so many people are just dismissive and disrespectful about the situation. It's not about the charges. It's a bigger picture taking place. A lot of people are ignoring that and they're focusing on these micro details, the charges, but it's a political play. Sorry, not sorry. She is wrongfully being used as a pawn in a bigger scheme that's being played, and it's unfortunate to see."
Further, showing out her love and support for Brittney Griner, Jasmine added: "I'm a huge Brittney fan. I've been a fan of her since her days at Baylor and I love her as an athlete, I love her as a person, and just in general how she carries herself day in and day out. To see someone like that go through this, whether you know them or not, is unfortunate."
Talking about Brittney Griner's return she also mentioned: "We have to hope for her return in a safe manner. Brittney has a huge space in my heart and I hope that she gets home safely, sooner rather than later."
Also Read: "This NBA sh*t rigged" – Fans in disbelief as Anfernee Simons bullies Utah Jazz with 45-point stellar performance in Damian Lillard's absence
When will Brittney Griner return back on American Soil?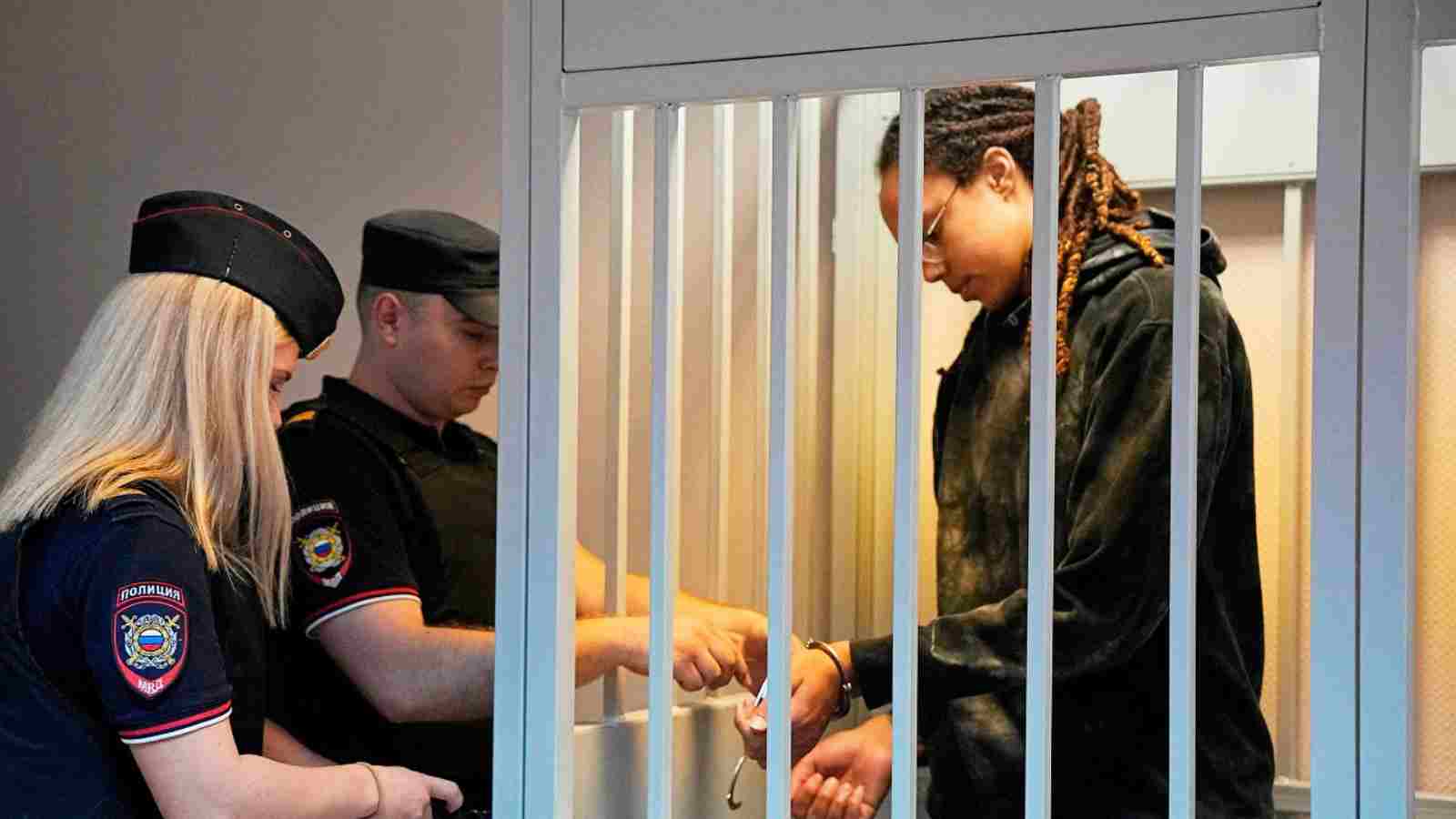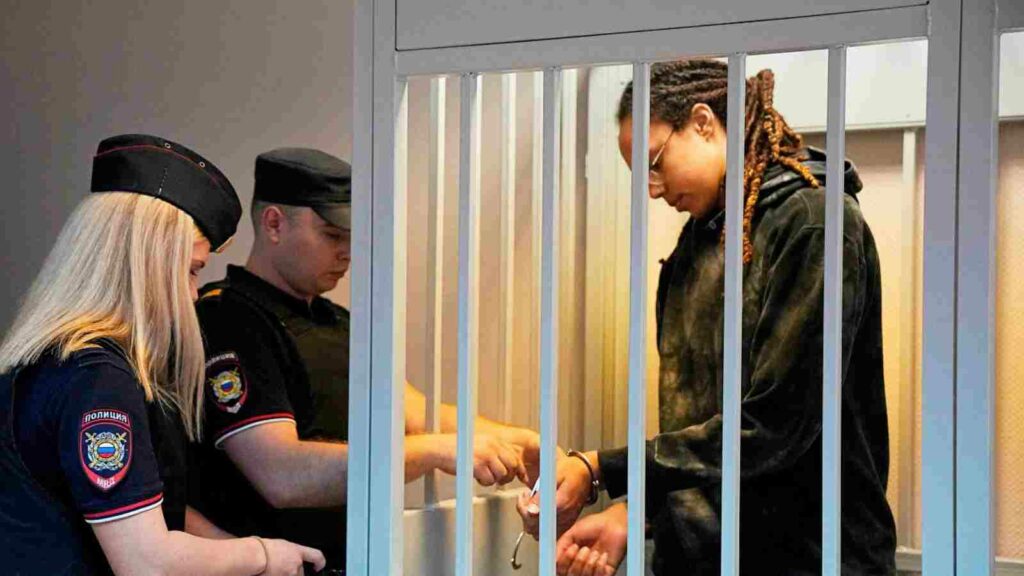 Claiming or predicting anything about Brittney Griner's return to America isn't possible at the moment. The Biden Administration has been making a lot of efforts to get her back and even many different organizations and fans have come out to show their love and support for her. But so far none of it has worked and all those efforts are just wasted.
The talks around a prisoner swap which can bring Brittney Griner and Paul Whelan back are in the air and in process. Even Joe Biden has publically addressed those and called out Russia for it. But there are no concrete updates regarding the talks or a deal both the nations can agree on mutually. Right now, we can just pray for BG to be back as soon as possible as she's going through the harshest possible times in Russia.
Also Read: "Cousin of WEED," Shaquille O'Neal once accused $70 million worth Kobe Bryant's coach of using 'marijuana'
Also Read: "LeBeta wouldn't have lasted ten minutes with Dennis Rodman," Donald Trump endorsed 'Alpha Male' calls out LeBron James
Do follow us on Google News | Facebook | Instagram | Twitter