Draymond Green and Golden State Warriors were facing Boston Celtics on Monday. The tip-off between the two finalists from last year was perhaps the most hyped-up game this month after the Lakers and Milwaukee Bucks.
Right before the game started Draymond was in conversation with Malika Andrews, Stephen A. Smith, Mike Wilbon, and Jalen Rose from ESPN. Giving props to the Boston Celtics for having an amazing year, Wilbon asked Green, which team he would keep his other eye on trying to knock the Warriors off the thrown.
While Green said the Celtics are obviously playing great basketball, Milwaukee Bucks are also one of the best teams in the league. As Draymond Green said, "Obviously we know these guys [Celtics] are playing better basketball than anybody in the league but i think my other eye is on Milwaukee." Both the Celtics and Bucks are the top two teams in the Eastern Conference respectively.
Last year Bucks were playing shorthanded as they were without their star player Khris Middleton. The former Defensive Player of the Year said, "That's a very good team with great players.. that's the team we could have met in the finals easily last year they were down Khris Middleton." Green also had good words for Middleton who made his comeback in Bucks' game against the Los Angeles Lakers and also mentioned how Brook Lopez is playing excellent basketball this season. 
Also Read: "Jealousy and resentment," Skip Bayless feels there are still ill feelings between Stephen Curry and LeBron James after all-time 5 snub
Draymond Green and the Golden State Warriors beat Boston Celtics in a much-hyped face off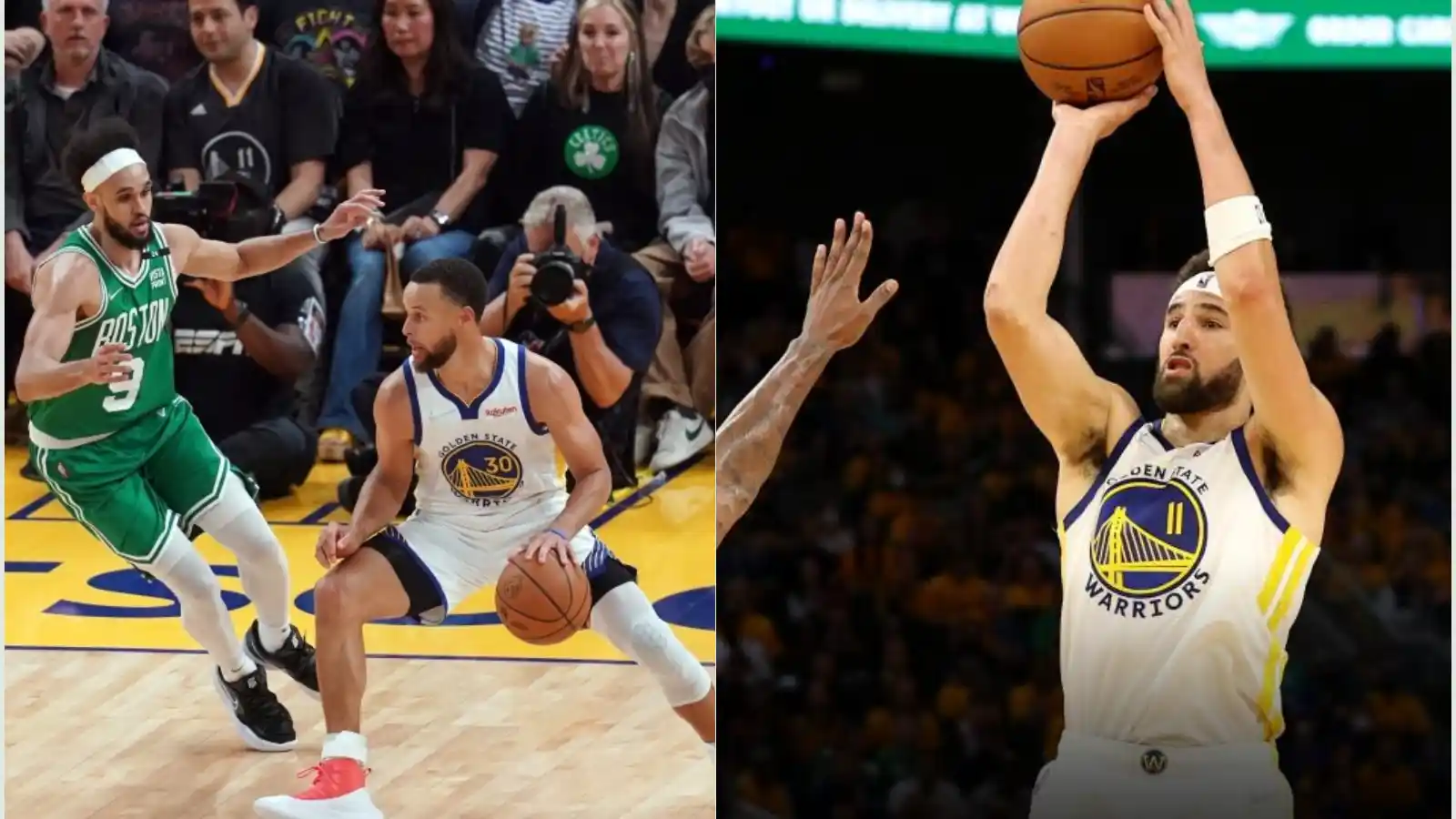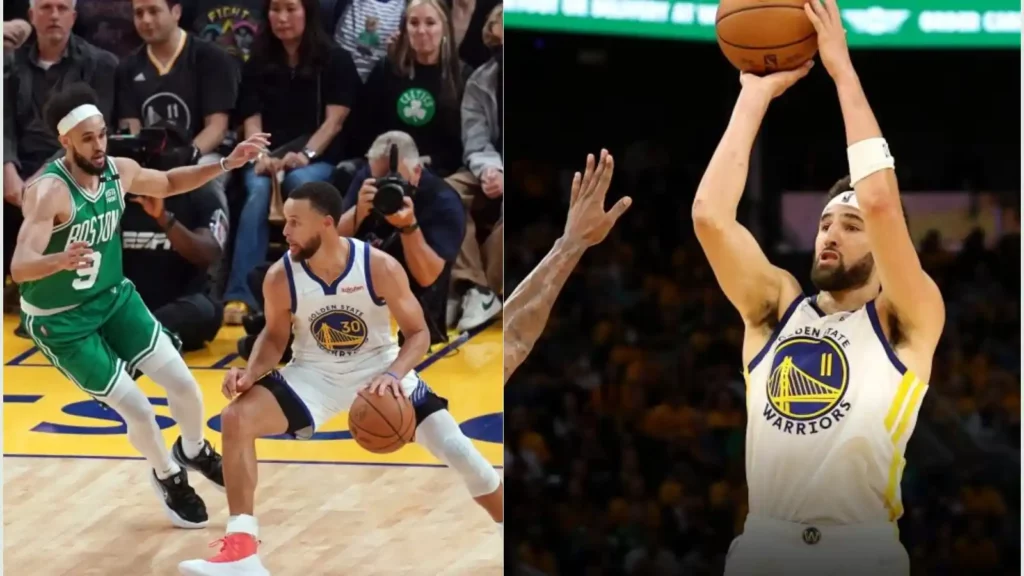 Golden State Warriors defeated Boston Celtics in the much-awaited match. Two teams met last year in the 7-game finals which the Warriors won 4-2. However, when the stakes were high, the Splash Brothers did show up. Both Curry and Thompson scored 66 points combined in their massive 123-107 win. 
Klay Thompson scored game-high 34 points in the win. He made 14 of 26 shots from the field and also made 4 of 11 shots from the three-point line. Thompson was on fire against the Celtics as he scored 12 points in the first quarter and had 24 just in halftime. Stephen Curry scored 32 and had 7 assists. Jordan Poole also scored 20 points for the Warriors. Draymond Green scored 11 points and made some crucial defensive plays for the Warriors.
The Celtics had a bad night against the Warriors as their superstar and MVP candidate in the 2022-23 season Jayson Tatum failed to be effective on the offensive end. Tatum had 18 points and shot less than 30 percent from the field and the three-point line. Leading the Celtics' offense was Jaylen Brown who scored 31 points. Malcolm Brogdon also scored 16 points for the Celtics. 
Also Read: "It's unfortunate to lose someone as great as him," LeBron James shares heartfelt message about Grant Wahl's death
Also Read: "Don't be a crybaby" Kevin Durant speaks on the BIGGEST lesson learnt from Kobe Bryant's impeccable legacy
Do follow us on Google News | Facebook | Instagram | Twitter