Skip Bayless is back in the NBA headlines and reason is again one of his very unique takes. And, this time on the receiving end we have LeBron James and Stephen Curry. Both the players are future Hall of Famers, legends of the basketball world, 4× NBA Champions and one of the best guys to ever touch a basketball. But recently LeBron James was snubbed by Stephen Curry in his all-time starting 5 list and somehow Skip Bayless knows the reason behind that.
Stephen Curry recently during his interview with Sports Illustrated revealed his All-Time starting five. He was already mentioned on the list and so filled in the four left spaces. Stephen Curry this time gave out a vintage list and instead of picking on the modern stars, he handed out names of retired legends who undoubtedly deserved to be mentioned.
Stephen Curry's all-time starting five consisted of him, Magic Johnson, Michael Jordan, Dirk Nowitzki and Shaquille O'Neal. He not only missed the modern superstars but also forgot his biggest competitor and rival LeBron James. Many around believe LeBron James got snubbed and deserved a spot on the list. But again that's Steph's list and he gets to choose whom he wants. Skip Bayless though happens to know the reason behind this snub.
Also Read: $500,000 worth American psychologist berates Joe Biden's administration for ignoring Paul Whelan amid Brittney Griner's scenario
Skip Bayless claims Stephen Curry to be jealous of LeBron James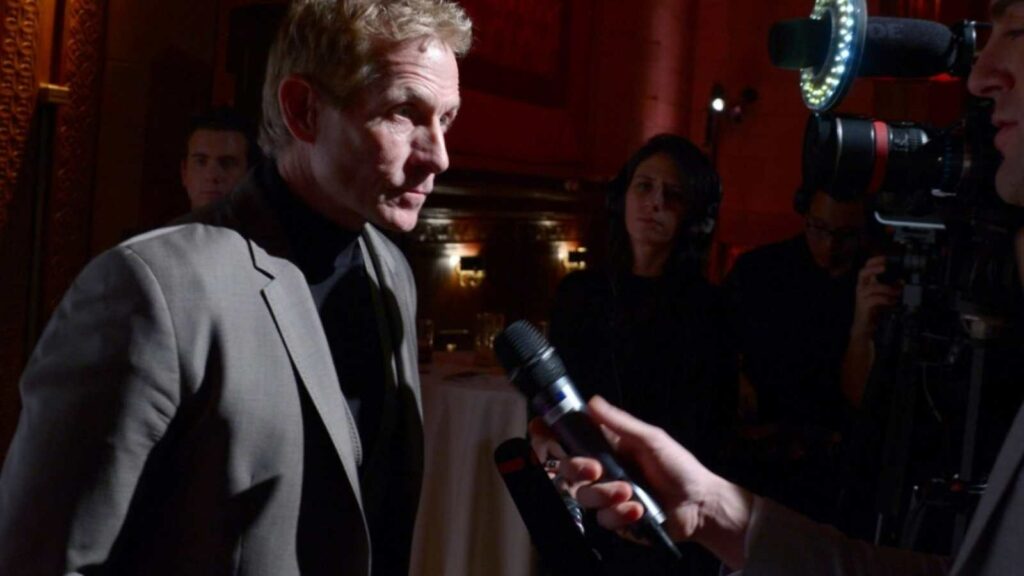 Skip Bayless and Shannon Sharpe recently discussed Stephen Curry's All-Time starting five on their show, "Undisputed." There Skip Bayless handed out a take where he revealed a reason he thinks is the cause for the snub. And, while doing so he said: "Why did he leave LeBron off? Remember back in the day when they first began to compete each other in finals back in 2015. There was much written about and much speculated about the sort of jealousy and resentment that began to emanate between… It was from Steph's side as LeBron was already established."
Further, Skip Bayless added: "I'll have to assume reading into this that there's still some jealousy and resentment factor between these 2, or he would've put LeBron in there." Shannon Sharpe also added a different take of his where he believes Stephen Curry is trying to get past Bron as they are on the same block right now. The biggest LeBron James hater though defending his take once again mentioned the evergreen story from his book of Kevin Durant getting recruited to the Warriors for defeating LeBron by Curry and the team.
Also Read: P*rnstar Teanna Trump claims to have had s*x being a teenager with this Indians Pacers marquee
Also Read: Why was 'Brittney Griner Hates America' trending: Know all about it
Do follow us on Google News | Facebook | Instagram | Twitter