According to Sonny Vaccaro, a former Nike marketing executive who played a pivotal role in convincing Michael Jordan to sign with the company in 1984, Jordan's impact on the sneaker industry outweighs that of Bill Gates, one of the wealthiest individuals globally. Vaccaro attributes Jordan's contribution to providing job opportunities and changing many lives during his playing years.
While Vaccaro acknowledges that marketing played a significant role in the success of Jordan's sneaker line, the basketball superstar's on-court excellence, personal charisma, and off-court popularity were crucial factors in making the Air Jordan brand one of the most prosperous shoe brands in history, generating billions of dollars in sales for Nike and other companies.
Vaccaro acknowledges that Michael Jordan's impact on the sneaker industry goes beyond mere sales figures. His partnership with Nike paved the way for Black athletes to collaborate with the owners of the brand, setting a precedent for diversity and inclusivity in the sneaker industry.
"It's what he was able to do as an individual to change an industry," Vaccaro said and also to open a gate for athletes, and, to be honest with you, to Black athletes. He opened up a venue that was never available to minorities."
Jordan's influence has been instrumental in shaping the sneaker industry as we know it today, and his contribution is unparalleled. Furthermore, Jordan's impact extends beyond basketball and has left an indelible mark on the industry.
Related: Michael Jordan calls Obama "sh**ty golfer" despite losing more than $1 million at golf
Michael Jordan's Legacy Continues to Impact the Sneaker Industry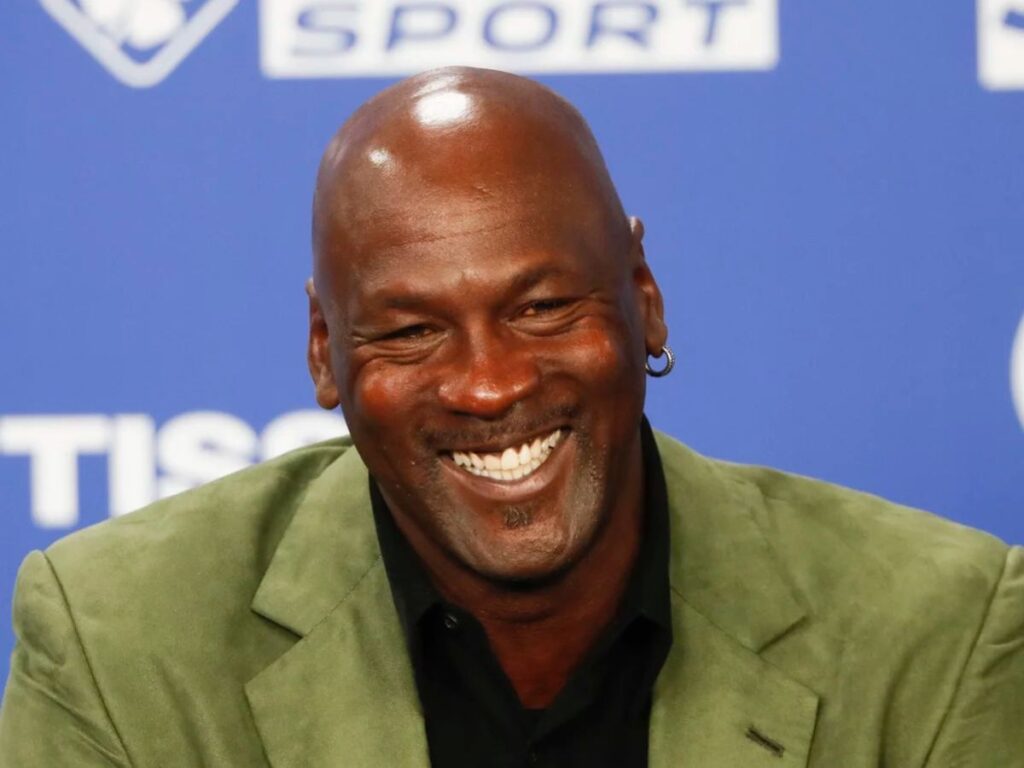 Michael Jordan's legacy as one of the greatest basketball players of all time is undisputed. But his influence extends far beyond the basketball court. Jordan's partnership with Nike and the success of the Air Jordan line changed the sneaker industry forever, setting a standard for sports marketing that continues to this day.
Jordan's iconic shoes have become cultural icons in their own right, inspiring fashion trends, music lyrics, and even sneaker reselling markets. The Air Jordan line has become a symbol of excellence, style, and authenticity, with fans from all over the world clamoring to get their hands on a pair.
The sneaker industry has seen explosive growth in recent years, with sneakerheads and collectors driving up demand for limited-edition releases and exclusive collaborations. Jordan's influence can be seen in every corner of the industry, from new sneaker designs to celebrity endorsements.
As the sneaker industry continues to evolve and expand, Michael Jordan's legacy remains a guiding force, inspiring new generations of athletes, creatives, and sneaker enthusiasts. His impact on the industry is truly immeasurable, and his influence will continue to shape the sneaker world for years to come.
In case you missed it:
"Deliberately throwing the game" – Lakers fans accuse Nuggets of intentionally losing to Pelicans to keep LA out of playoff picture
"AD gotta file s*xual harassment charges" – Coby White's INSANE attack on Anthony Davis has NBA fans in disbelief