Phoenix Suns center Deandre Ayton has been no stranger to criticism throughout his NBA career. However, despite rumors of potential trades and questions surrounding his long-term future with the team, new head coach Frank Vogel expressed his confidence in Ayton during his introductory press conference.
Vogel, who newly joined the Suns coaching staff, spoke highly of Ayton's abilities and potential impact on both ends of the court. "I think he can be one of the best centers in the league," Vogel stated. "He can be a big time deterrent. There's still areas that he can grow offensively. But I'm intent on really connecting with him and restoring him to an all star level player."
The Suns' new head coach acknowledged that Ayton still has room to grow offensively but emphasized his intention to work closely with him to help restore him to an All-Star level player. Vogel also highlighted Ayton's importance within his defensive scheme, known for its toughness and emphasis on elite rim protection.
"I think it starts with the big fella. I've always had elite rim protectors, and you can get the job done without that, but boy when you got a guy like that in front of the basket deterring everything that comes to the rim. You just get stronger in everything"
Related: Lakers may REJECT All-star Anthony Davis' $167 million contract extension, claims NBA insider
NBA fans express doubts over Frank Vogel's praise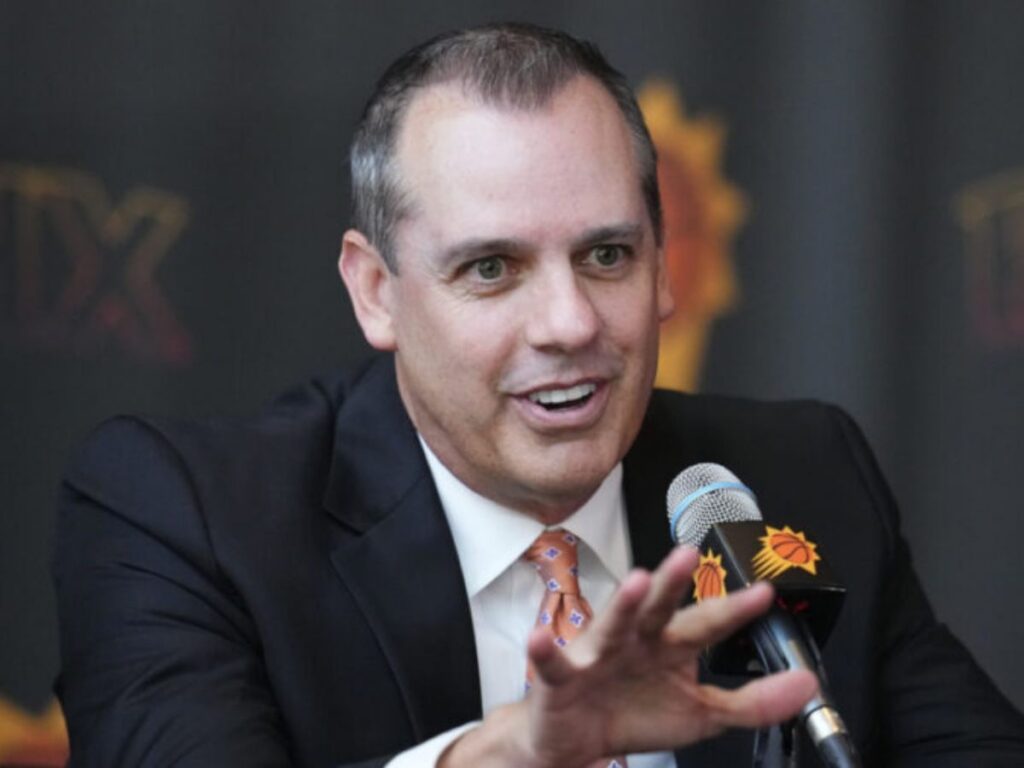 Frank Vogel's praise for Deandre Ayton as the Phoenix Suns' center has sparked doubts among NBA fans on Twitter. Some fans question Vogel's motives, suggesting he may be trying to boost Ayton's trade value. Others interpret Vogel's comments as an indirect shot at Lakers star Anthony Davis.
One user wrote, "This a shot at Anthony Davis." Another user wrote "Yeah I remember Darvin saying similar stuff about Westbrook to gas up his trade value when he took over as head coach of the Lakers."
Fans express concerns about Vogel's ability to develop Ayton's skills and unlock his full potential. The divided opinions highlight the uncertainty surrounding Ayton's future and the pressure on Vogel to prove his doubters wrong. The Twitter reactions spark passionate discussions about Ayton's potential and the implications of Vogel's words.
In case you missed it: