Courtside seats at the Crypto.com Arena are often occupied by celebrities or eminent Basketball fans from various professions. On Friday night, the Oklahoma City Thunder were in Los Angeles and the Laker fans had everything to smile about as the home team edged past the visitors and secured the win. Anthony Davis erupted for 37 points and 15 rebounds. They were also elated to see pop artist Olivia Rodrigo in the house.
For her work in music, Olivia Rodrigo has received various accolades, including three Grammy Awards, seven Billboard Music Awards, four MTV Music Awards etc. Rodrigo is also an activist/philanthropist who was involved in the promotion of the Covid-19 vaccines in 2021. In April 2018, Rodrigo with Madison Hu joined other artists for My Friend's Place 30th Anniversary, a non-profit organization that helps homeless youth find shelter, food, work, education and healthcare.
The spotlight was on Rodrigo as much as it was on LeBron James and Anthony Davis. A lot of fans were delighted to see the charismatic Rodrigo grace the game and poured in messages on social media expressing their excitement.
Related: Austin Reaves discloses he'll leave the Lakers for money claiming the 'NBA is a business'
The Lakers have a win percentage of 50 for the first time this season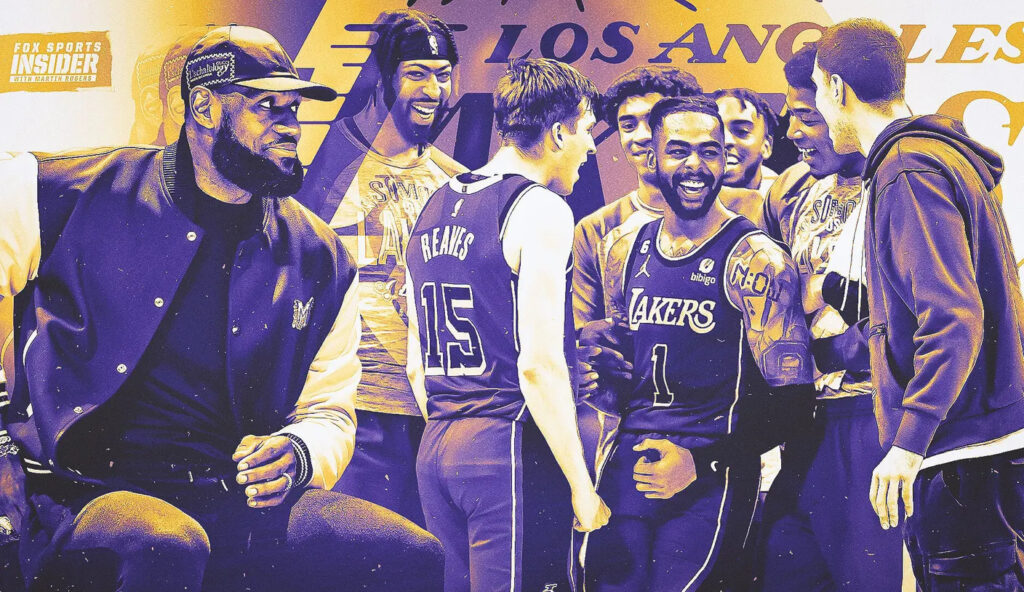 The Lakers were dwelling at the 12th and 13th seed all season long but a recent surge has propelled them to the 8th seed. The Lakers have won 7 out of their last 10 games despite LeBron James' absence and have been on a three-game winning streak.
With the Win against the Thunder, the Lakers have improved their record to 37-37 and their win percentage is 50 for the first time this season. They have an elite defensive big in Anthony Davis, a reliable playmaker in D'Angelo Russell, ace shooters in Malik Beasley and Austin Reaves along with solid intensity off the bench in Rui Hachimura and Jared Vanderbilt.
With a genuine Play-in and a likely playoff spot up for grabs, the Lakers would hope to see LeBron James return to action at the earliest.
In Case you missed it:
Is Tom Brady the owner of the WNBA team Las Vegas Aces?
Suns' Kevin Durant reportedly set to stage a return against the Minnesota Timberwolves