Gilbert Arenas who recently has been very critical for almost everyone and anyone in the headlines unexpectedly has some warning-like advice for LeBron James. The Los Angeles Lakers recently got swept out of contention by the Denver Nuggets in the Western Conference Finals. And, after that disappointing end, LeBron James hinted towards retirement as an option.
But Gilbert Arenas believes LeBron James should keep balling out instead of committing the same mistake as Michael Jordan. The discussion begins with Gilbert Arenas and his crew at his podcast, "Gil's Arena" discussing whether James to still be in the Top 5% of players or not. As expected, and undoubtedly they agreed and bowed down to King James.
But Gilbert Arenas like always threw out a special and interesting take of his. And, this time it was around the GOAT debate candidates featuring both LeBron James and Michael Jordan. While warning Bron, Agent Zero quoted: "Listen what you just did in catching Kareem you have to be mindful that someone might try to catch you for. F*ck that, if you get 2 points a year for the next six years get them two points added to the total. Cauz there's gonna be someone… Who's gonna put themselves in a position to knock you out."
Further, advising LeBron James to keep adding more numbers to his legacy and protect the scoring record he holds, Gilbert Arenas hit him with a warning. As he quoted: "Don't be no Jordan. Listen do not do what Jordan did. He was so great that he didn't think that anyone will come after him. Even with the legacy. Even whether talk about Jordan vs LeBron we always be what if he didn't retire well that's Jordan's fault man… If he did LeBron would still be trying to get that god damn number. But he didn't that's his fault."
Related: Charles Barkley SLAMS LeBron James for starting retirement rumors
Is Gilbert Arenas' advice right for LeBron James?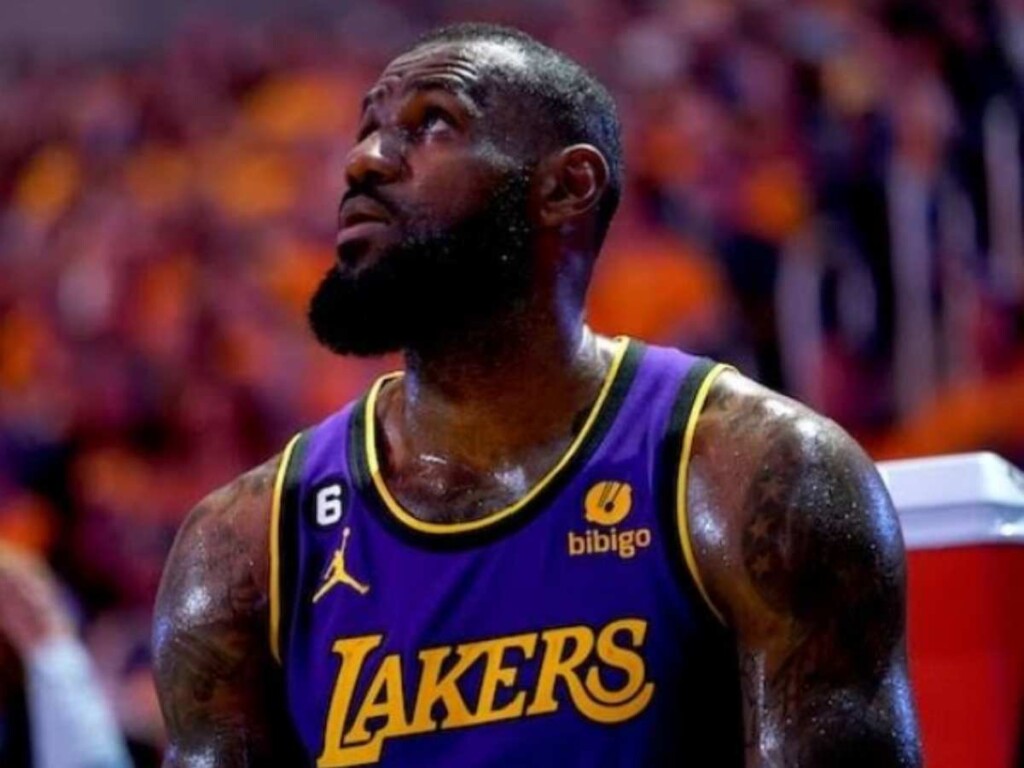 Gilbert Arenas has thrown out facts. As with the changing nature of basketball, especially the offensive developments the chances of people trying to chase LeBron James' scoring record down are real but rare as it's not going to be any easy for anyone to keep balling out for 20+ seasons while having deep playoff runs and getting 10 NBA Finals appearances. But again we have generational talents rolling into the league.
So just for the safer side, there's nothing wrong with LeBron James to keep balling until he can and push his records up. But obviously, what "The Chosen One" has achieved and maintained is just impossible to match and he already is in the GOAT debate.
Also, he is 38 years old and in his 20th season but the expectations the genuine basketball world has from him are even more than what they have for a superstar in his prime years.
In Case You Missed It: