LeBron James made a surprising comeback on Sunday after missing 13 games with a foot injury that was initially reported as a tendon issue. The Los Angeles Lakers star revealed after the game that he actually had a torn tendon in his right foot and that two doctors recommended him undergo season-ending surgery.
However, James decided to ignore their advice and seek a third opinion from an unnamed foot specialist who told him he could play without surgery. James claimed he went to the "LeBron James of feet" and that he healed faster than anyone they had ever seen with the same injury.
James' comments did not sit well with many NBA fans on Twitter, who roasted him for his "astonishing" and "corny" remarks. Some accused him of lying or exaggerating his injury to make himself look tougher or more heroic. Others questioned his credibility and wondered who the mysterious foot doctor was and why he was so secretive about it. Some even compared him to other athletes who have used dubious medical treatments or procedures in the past.
LeBron said he might still need surgery in the offseason depending on how his foot feels. He also said he expects to be ready for next season regardless of what happens. The Lakers, who are currently 9th in the Western Conference, have seven games left in the regular season to clinch a playoff spot.
Reporter: "Why did you decide against [surgery]?" LeBron: "Because I went to the LeBron James of feet and he told me I shouldn't." Reporter: "What country is the LeBron James of feet based in?" LeBron: "I don't know. I have no idea."
Also Read: "Yeah motherf**kers!" Patrick Beverley gives it back to the Lakers fans after HUMILIATING them on LeBron James' return
NBA Twitter ROASTS LeBron James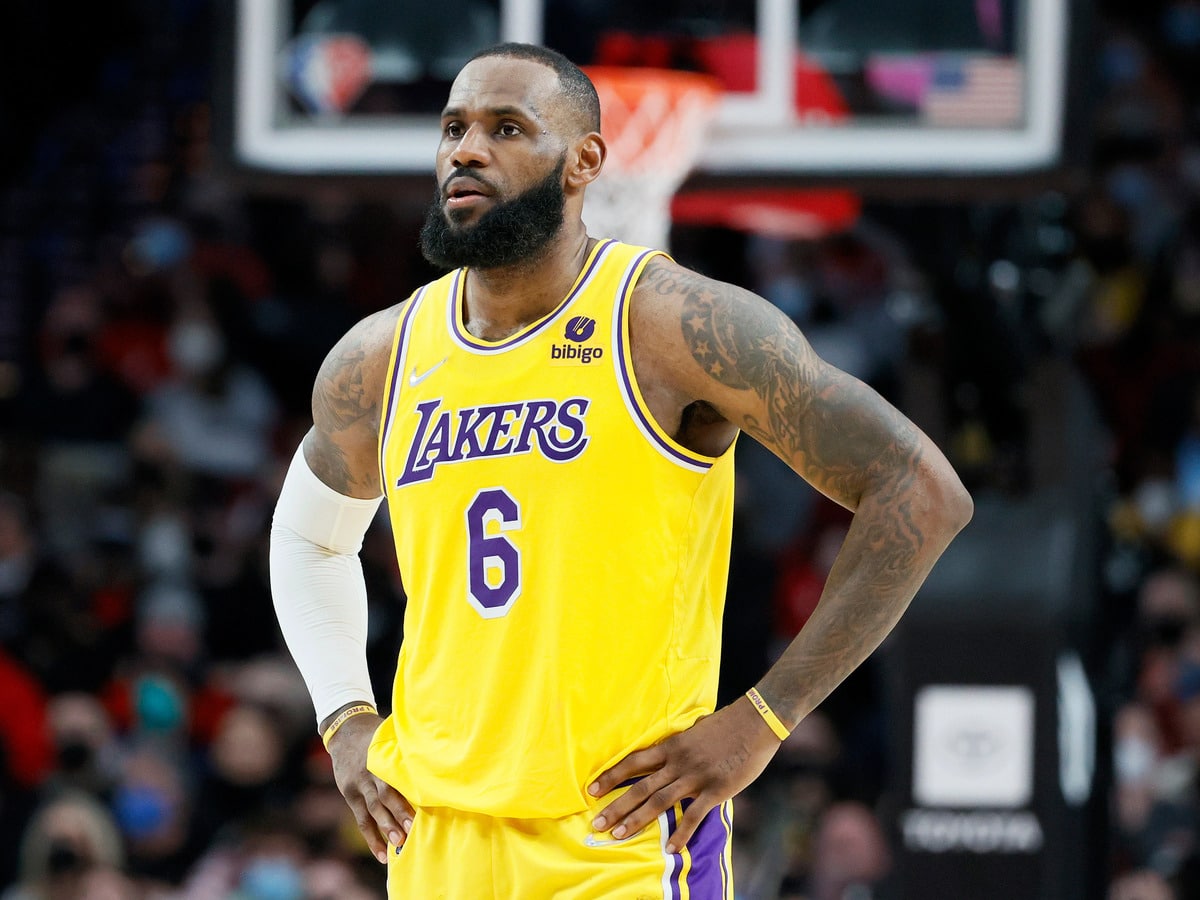 This statement sparked a lot of reactions from fans on social media. Some fans found it hilarious and praised LeBron for his humor and confidence. Others made jokes about who the "LeBron James of feet" could be or compared him to other famous athletes or celebrities. Some fans also criticized LeBron for being arrogant or reckless with his health. The statement became a viral meme and a source of entertainment for many NBA fans
LeBron James' statement about the "LeBron James of feet" was a humorous and controversial remark that generated a lot of reactions from fans. It showed his personality and his determination to overcome his injury. It also became a popular meme and a topic of discussion among NBA fans.
In Case You Missed:
"I got ego too!" Charles Barkley REIGNITES age-old feud with Michael Jordan by calling him a 'jerk'
"He ain't lying" – Pat Beverley HITS Shannon Sharpe with 'the Lakers stink' gesture after thrashing them at their home
Carlos Alcaraz shares his excitement after Miami Heats star Jimmy Butler watches him in Miami