Los Angeles Lakers' star forward, Anthony Davis, will not be suiting up for the team's upcoming game against the Houston Rockets. The decision to rest Davis was made by the organization due to the second night of a back-to-back after the team's win over the New Orleans Pelicans on Tuesday.
Although Davis has reported feeling no pain in his right foot, the Lakers' medical staff is taking a cautious approach to the situation, as his stress reaction injury is still considered an "active injury", especially during the crucial playoff chase.
Despite the team's decision to rest Davis, Lakers fans have expressed mixed reactions, with some voicing disappointment and concern over his injury, while others took to social media to make light of the situation. However, it's important to note that the Lakers' medical staff is prioritizing Davis' long-term health and well-being, as the player has already missed significant playing time this season due to various injuries.
The Lakers organization has a history of resting players to ensure their readiness for the playoffs. In addition to Davis, the team is currently dealing with multiple injuries, including that of superstar LeBron James, who has also missed several games due to an ankle sprain.
While some fans have criticized the team's decision, it's crucial to prioritize the player's long-term health over short-term victories. The Lakers are hopeful that Davis will be in top form for the playoffs, where they aim to defend their NBA championship.
Also Read: Is LeBron James playing tonight against the Houston Rockets?
Lakers Fans Are Furious Over Anthony Davis' Latest Decision!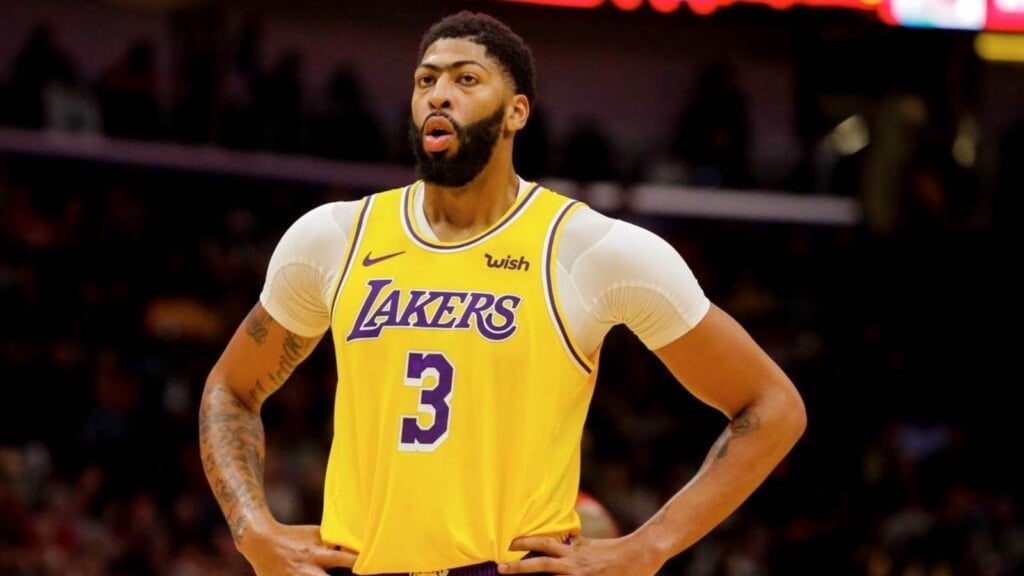 The news of Anthony Davis sitting out the Houston Rockets game has sparked a mixed reaction from Lakers fans. While some expressed disappointment and concern over Davis' injury, others took to social media to poke fun at the situation. A section of fans questioned the severity of Davis' injury, arguing that a mere nosebleed was not significant enough to justify sitting out a game. Meanwhile, others criticized the team's decision, stating that Davis should be playing and helping the Lakers secure a playoff spot.
In Case You Missed:
"I don't give a f**k!" Jimmy Butler's Frustration Boils Over in Heat's Overtime Loss to Magic
"Go out and ball!" Chris Broussard BLASTS Anthony Davis following the Lakers' loss to the Knicks, says it's 'too late' to take the blame now
"We ain't taking s**t," Mike Brown makes his intentions very clear commenting on the endgame fiasco in the Kings-Bucks game after De'Aaron Fox BLAMED Giannis Antetokounmpo for the scuffle