Los Angeles Lakers superstar LeBron James has been dropping exceptional performances since the start of the ongoing NBA regular season. In 14 matches this season, James has been stellar and has played a significant role in helping the Lakers win eight matches so far. The 38-year-old star's spectacular performances are keeping him in the hunt to win the NBA MVP award.
James, 19-time All-Star and four-time NBA MVP, has been averaging 26.4 points, 8.2 rebounds and 6.5 assists. He has been particularly impressive in the Lakers' three in-season tournament games, averaging 27.7 points per game including 8.3 rebounds, and 7 assists, where the team is 3-0. In his most recent outing, James dropped 37 points, grabbed six rebounds, and dished eight assists against the Houston Rockets. This was his second-straight game with at least 35 points, following his 35-point explosion against the Portland Trail Blazers.
According to Matthew Peterson's recent rankings, NBA legend LeBron James is in third place in his race to win the season's MVP award and is behind Sacramento Kings' Domantas Sabonis and the Indiana Pacers' Tyrese Haliburton.
At the start of the season, the Lakers made it clear that James would operate on a lighter schedule during the regular season to ensure he was ready to play big minutes during the playoffs. The team's plan to manage their aging superstar suggested that there would be a drop-off in his numbers. While he's playing only 34.4 minutes per game, the second-lowest mark of his 21-year-long career, his significantly high usage when he's on the court, and his incredible impact are keeping the 38-year-old in the MVP conversation.
Also Read: LeBron James 'smokes blunt' after uncharacteristically bad miss
NBA fans react to debate on LeBron James's race to the MVP
Fans and critics across the basketball community have been debating whether the LA Lakers superstar LeBron James is in the race to win the MVP. Some have argued that he has a legitimate shot at winning the award for the fifth time in his career, others claim that superstars on other teams are well ahead and James' age will ensure he doesn't catch up to them.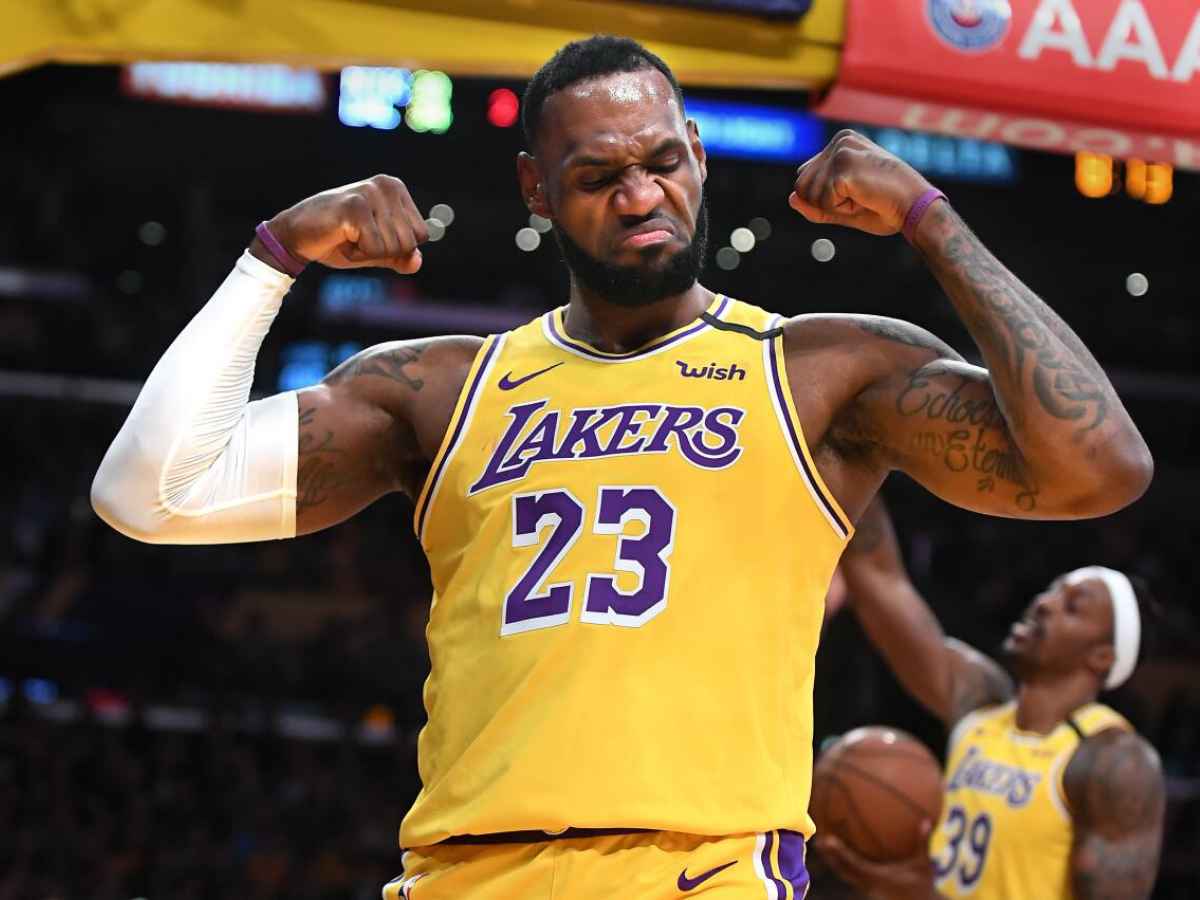 Here are some fan reactions:
Many fans and critics have been in LeBron's favor to vote for him to be in the race for the season's MVP talks despite his age. As many are inclined to James to be the MVP, some are also in the notion to criticize the player and mock him for competing in the MVP race with players who are significantly younger. But all being said, despite his age, James has been playing and performing exceptionally and has been carrying the Lakers to victories, and that definitely deserves appreciation.
In Case You Missed: