The Memphis Grizzlies defeated the San Antonio Spurs 135-129 on Wednesday night for a season-high eighth straight win behind 38 points from Ja Morant and 21 points and 12 rebounds from Jaren Jackson. Morant, who had a strained right thigh and had missed the previous two games, shot 14 of 25 from the field, including 3 of 5 from beyond the arc. Tyus Jones contributed 16 points, while Desmond Bane ended with 18.
The Spurs were led by Keldon Johnson, who scored 24 points after missing the previous two games due to a strained left hamstring. Jakob Poeltl contributed 17 points, 13 rebounds, and five blocks in addition to Tre Jones' 22 points and six assists. Devin Vassell, the Spurs' second-leading scorer with 19.4 points per game, was unavailable. Following an arthroscopic operation on his left knee, he is sidelined indefinitely. Memphis scored 11 baskets in a row to start the second quarter and led 76-62 at the half.
After leading by 14 points at halftime, Memphis held onto their advantage into the third quarter before Josh Richardson's two consecutive 3-pointers early in the fourth enabled the Spurs to close the gap to just ten points. After a floater by Richardson with 2:42 remaining, San Antonio was down 130-127. Morant's dunk against Spurs center Jakob Poeltl in the game's last four minutes gave the Grizzlies an 11-point advantage. The star made the shot, and the Memphis audience erupted in delight. Morant has already dunked on Poeltl before, as evidenced by this incident. On February 28 of the previous season, the Grizzlies defeated the Spurs 118-105, and he savagely dunked on the Austrian center while tallying a career-high 52 points. Following Morant's dunk on Poeltl, some fans reacted to it on Twitter.
Also Read: "Boston and Memphis deserve the nod" Stephen A. Smith thinks these teams could stop the Warriors from another championship
Ja Morant presents more gifts to a fan whose signed basketball was stolen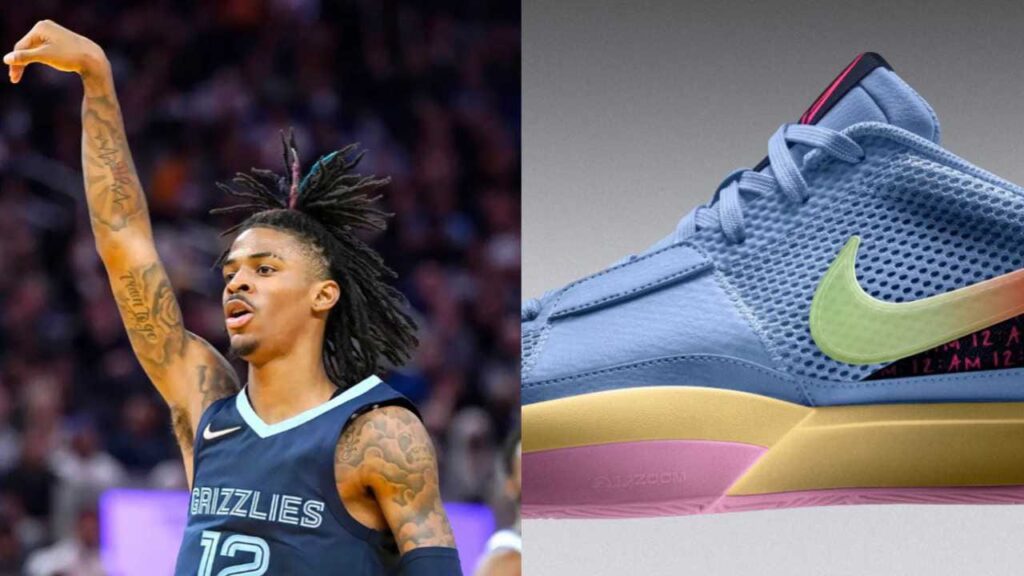 Morant gave a pair of Ja 1 sneakers and a signed basketball jersey to Ellie Hughes, 11, after she scored 38 points in a victory over the San Antonio Spurs on Wednesday. At the Spurs game on Monday, Hughes allegedly had her signed basketball stolen. Hughes was only one of a select few persons in the world to own the sneaker, according to Morant. At a previous Grizzlies game this season, the Grizzlies All-Star also handed out a pair of Ja 1 sneakers to a little fan.
After Morant gave her the shoes and shirt, Hughes was rendered speechless. After finding her family via a Twitter post he made seeking for them, Morant also gave her two courtside tickets. Hughes only responded with a hushed "yes" when asked if she was happy to receive the shoes. Tee Morant, Morant's father, stated, "That's the classic example of speechless."
Also Read: Ja Morant SUED: Teenage boy sues the Grizzlies star for punching him in a pickup game
Also Read: "I'm not sure he can quite make his guys believe that one," Draymond Green responds to Ja Morant's bold take on the Western Conference
Do follow us on Google News | Facebook | Instagram | Twitter