The Boston Celtics faced the best of the Miami Heat in Game 7 with the worst of their own. A 19-point domination by the Heat took them out of title contention as Jaylen Brown and Jayson Tatum dipped. Yes, the star players of the Boston Celtics were nowhere to be found despite the series being on the line as Game 7 ended at 84-103, favoring the Heat. A tragic performance from Brown raised several questions in the NBA World: Should Jaylen Brown continue at the Boston Celtics?
Brown had one of the most underwhelming playoff runs this postseason. With a terrible display of shooting, dribbling, shot selection, Game IQ, turnovers, and fouls, Brown disappointed everyone. While Jaylen Brown's current contract comes to an end with the Celtics' ousting, is an extension on the cards for him this summer?
After the performance Brown had in Game 7, fans are clearly against an extension. But his friend and teammate, Jayson Tatum, came to Brown's rescue. Tatum urged the Celtics to offer Brown a contract extension. He said, "It's extremely important… he's one of the best players in the NBA."
Though, Brown, on the other hand, didn't really seem optimistic while talking about his future at the Celtics. Brown was asked, "Obviously there's a lot that can happen for you over the course of this summer. Have you been able to kinda think about your future here and what you're hoping for?" Brown's answer to this question set a negative tone as he showed no optimism, clearly disheartened by the loss they suffered.
Related: "S**t about to get racist" – Bostonians gets ROASTED by Twitteratis after Celtics get thrashed by 19 points in Game 7
Jaylen Brown contract situation: Will Celtics offer star $295 million supermax deal?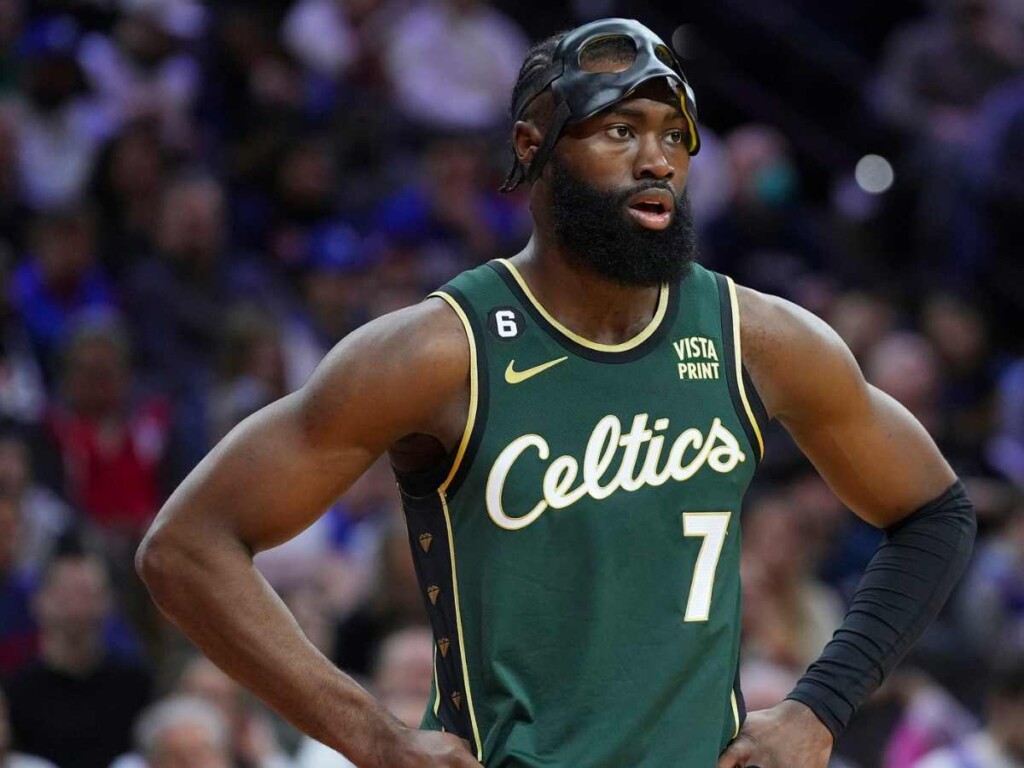 When asked the question, Jaylen Brown's face dropped, and he went straight to the point. Browns said, "I expected to win today… and move on, and that's what my focus was on. That's what my focus has been on." He then continued, "We failed. I failed and it's hard to think about anything else right now. To be honest… We'll cross that bridge when we get there."
Looks like Jaylen Brown wasn't really sure of his chances of continuing with the Celtics. While Tatum argued for Brown to remain at the Celtics, retaining both players will cost the team a fortune. Brown has become eligible to get the Supermax extension this year. Tatum will be eligible after the next season, which will be his seventh. Tatum's supermax extension is bound to cost the Celtics a whopping $318 million, while Brown's will cost them $295 million.
While the team has all the rights to retain both players, they aren't required to give either of them a deal. The question, though, arises only for Brown and not Tatum, as the Celtics have all intentions of continuing with their star player. As for Jaylen Brown, it'll be interesting to see what the team plans on doing with him this summer. Stay tuned for more updates!
In case you missed it: