Jimmy Butler and the Miami Heat are on the verge of blowing a 3-0 series lead to the Boston Celtics as the series got tied 3-3 last night. Butler has been his usual confident self after every loss since game 4, claiming they will win the next game and seal the series, only to lose three straight games. Miami would become the first team ever to blow a 3-0 playoff lead in NBA history.
Butler spoke to the media after the close game 6 loss and said – "We're going to go in there and we're going to win Game 7 on Monday in Boston." The Celtics will be playing their third game 7 in the conference Finals since 2017 and won game 7 last time out against Jimmy Butler in 2022. Butler and the Heat have had two home games to clinch the series and could not accomplish it and now have to face the daunting task of winning game 7 on the road.
Butler had a disappointing outing in game 6, shooting below 30% from the field. The Miami Heat superstar got trolled on Twitter for his confidence coming into each game, as he has fallen flat on his face three games in a row trying to close out this series. Game 7 will be a historic one regardless, as Boston could stand to lose their second game 7 at home since 2017, or Miami could become the laughing stock of the NBA by blowing a 3-0 lead.
Also Read: "Ain't even hiding the rigging" – NBA fans call Al Horford's RUTHLESS BLOCK in clutch time a 'money grab'
NBA Twitter roasted Jimmy Butler after Miami got forced to a game 7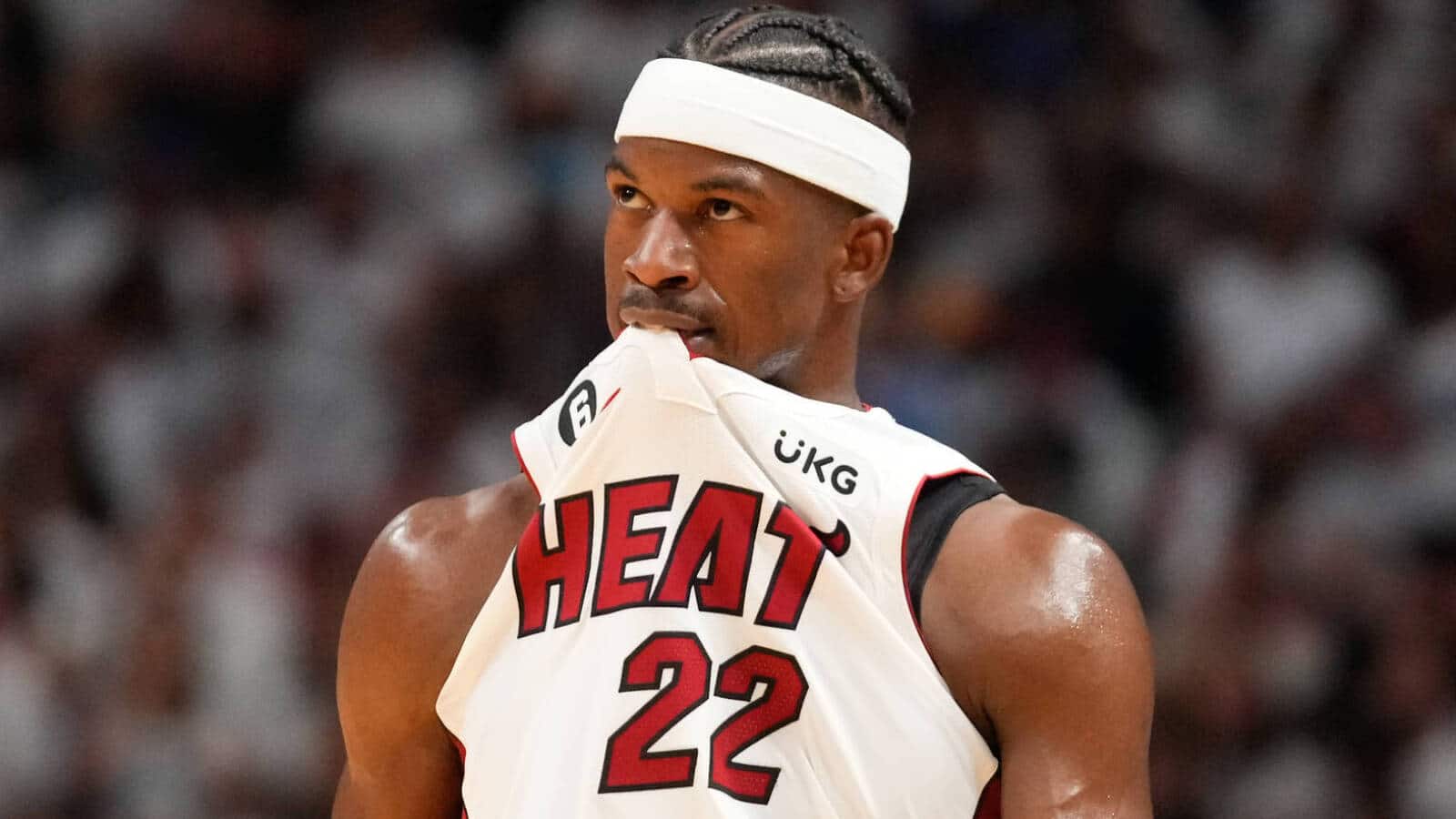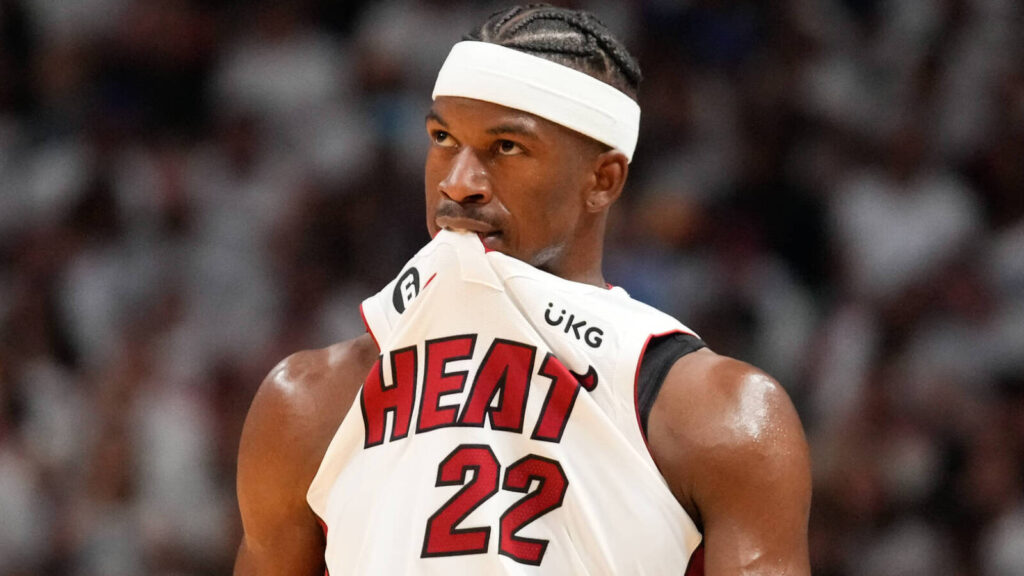 Fans on Twitter were ruthless regarding Butler's overconfidence, as he has talked a lot of trash these playoffs, especially this series. If the Miami Heat does not win, Butler will be the first one in the line of fire amongst NBA fans. One fan felt Butler has not backed up his words since game 3 and said – "Dude is all talk maybe now we can stop giving this cougar seducer all this hype."
Some fans felt Butler was jinxing the Heat inadvertently by saying they would win each game despite losing it eventually. "Jimmy please stop saying this," said one fan as the Heat all-star has been vocal about how he feels no pressure after each loss with the assurance they will close out the series, whether in Boston or at Miami. Butler attempted just ten shots in game 5 and shot below 45 % in games 4 and 6, with the Heat losing all three.
One fan feels Butler will no longer have the nickname 'Playoff Jimmy' if he loses this series, saying – "Playoff Jimmy goes out the window if you don't… choking away a 3-0 lead will be what people remember you for."
No team in NBA history has choked a 3-0 lead, and Butler is known for turning up in the playoffs and becoming the first player ever to do that would undoubtedly be a massive dent in his legacy.
In case you missed it:
Do follow us on Google News | Facebook | Instagram | Twitter