Los Angeles Lakers have a 25-30 record and are now ranked 13th in the Western Conference, making it improbable that they will make the playoffs for a second consecutive year if they continue to play that way. As usual, fans are upset with Rob Pelinka for denying LeBron James a competitive team and wasting another year of his career.
However, former NBA star JJ Redick revealed on the most recent episode of The Old Man and The Three Podcast, "I'm not breaking news here, but by the time we release this episode it could be done and that's the Russ to the Jazz for Conley. I've heard that that is getting close to being done."
Mike Conley, a seasoned point guard for the Jazz, two-way wing Malik Beasley, and defensive forward Jarred Vanderbilt are reportedly involved in the deal. However, it is unknown how much draft capital the Lakers would be giving up in such a deal.
The NBA trade deadline is almost approaching. Rob Pelinka has already stated that he would only trade the 2027 and 2029 picks if it resulted in the Los Angeles Lakers becoming a legitimate contender.
Related: "We are here supposed to be celebrating Michael Jordan," Kendrick Perkins rips apart UNLOYAL Kyrie Irving for ruining MJ day with surprising trade request
Russell Westbrook and Darvin Ham had a "heated verbal exchange"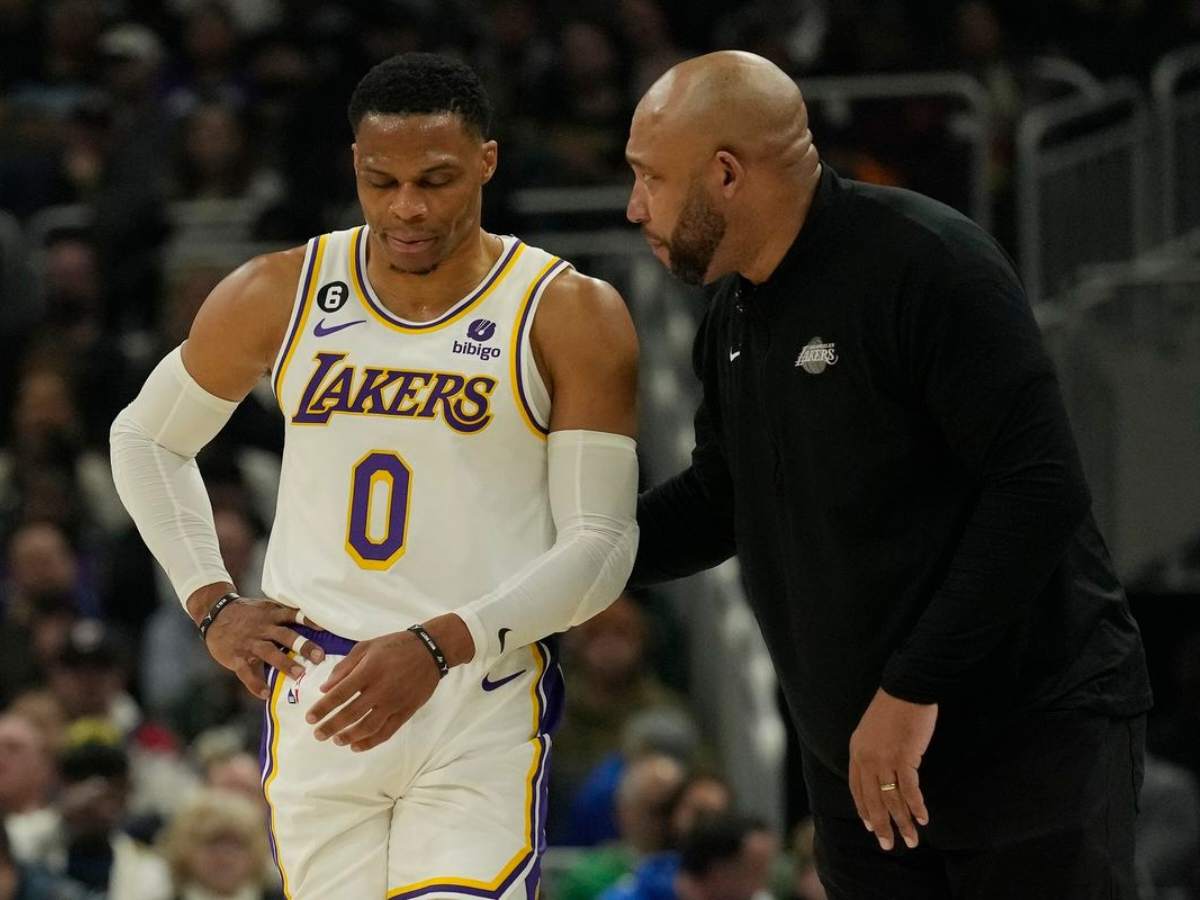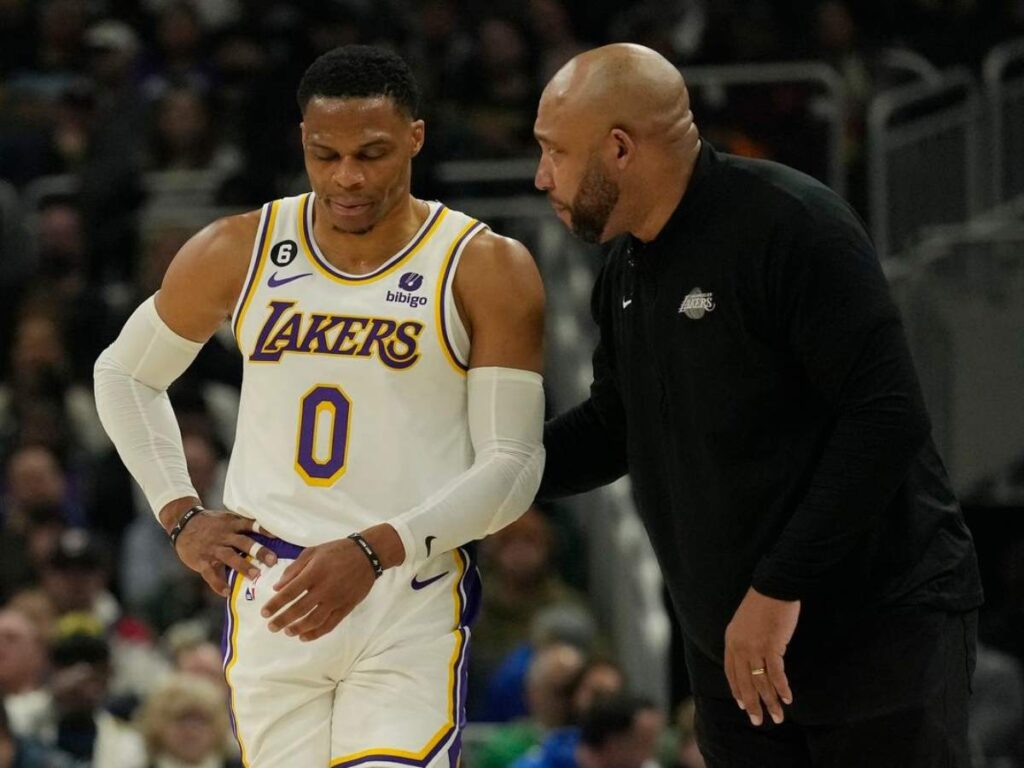 During the Los Angeles Lakers-Oklahoma City Thunder game, Lakers guard Russell Westbrook and Lakers head coach David Ham allegedly had a brief, heated verbal exchange during halftime. According to ESPN's Adrian Wojnarowski, the coach was frustrated with how Westbrook lingered on the field after being taken off in the second quarter.
With 14 of his 27 points coming in the fourth quarter against his former team, the Thunder, Russell Westbrook had a tremendous game on Tuesday. He finished with eight assists. Nevertheless, his teammate received more attention as James established a new NBA all-time scoring record.
Russell Westbrook is averaging 15.9 points, 7.5 assists, and 6.2 rebounds in 28.7 minutes of bench time per game for the 25-30 Lakers, who are still having trouble. Some fans think he should be the Sixth Man of the Year because of such impressive numbers.
He has been the target of everyone since he joined the Lakers in 2021, and supporters blame him for the team's failure after they won the title in the 2020 season. The lakers in fact have been in talks with teams to trade the former MVP. As things stand, the Lakers have decided to move past Westbrook and he has played his last game for them.
In case you missed it:
Suns' Jason Rowley resigns as President of the team after allegations of racism and sexism in the workplace?
"Wish I could do normal things," LeBron James reveals his IMPOSSIBLE wish