In the Eastern Conference, Kyrie Irving and the Brooklyn Nets were beginning to appear to be a dangerous squad. However, things in the NBA have changed in an instant. This incident occurred on Friday when the Nets dropped Kyrie Irving's trade bombshell. After parting ways with KD and Nets, he will be teaming up with Luka Doncic in Dallas.
It's a bit of a jolt, even for a guy like Irving who is used to big adjustments. Brooklyn's recent success while healthy is the primary cause. Kendrick Perkins, an analyst, and former NBA veteran commented on Kyrie's trade during ESPN's NBA Today.
Speaking on the matter he said, "This is Kyrie Irving: a guy that you cannot trust. Didn't Kyrie Irving just say that Kevin Durant was his best friend? Right? So where is the loyalty? Right? If that's your best friend, I don't want that. Give me an enemy. For the simple fact that when you look at how Kevin Durant has been riding for Kyrie Irving since they arrived in Brooklyn …standing behind him through whatever his beliefs were, whatever he was doing, riding with him over James Harden."
He further added, "And don't give me all this about 'Oh, they can trade him to the Lakers for Russell Westbrook!' First of all, the Brooklyn Nets don't have to do a damn thing. They need to do what's best for the Brooklyn Nets. But again, we're here supposed to be celebrating Jordan. This is supposed to be MJ day and we're here dealing with Kyrie Irving…again."
Related : REPORT: Kyrie Irving decides to request a trade from 4th-seeded Brooklyn Nets
Kyrie Irving's trade request shocks the NBA world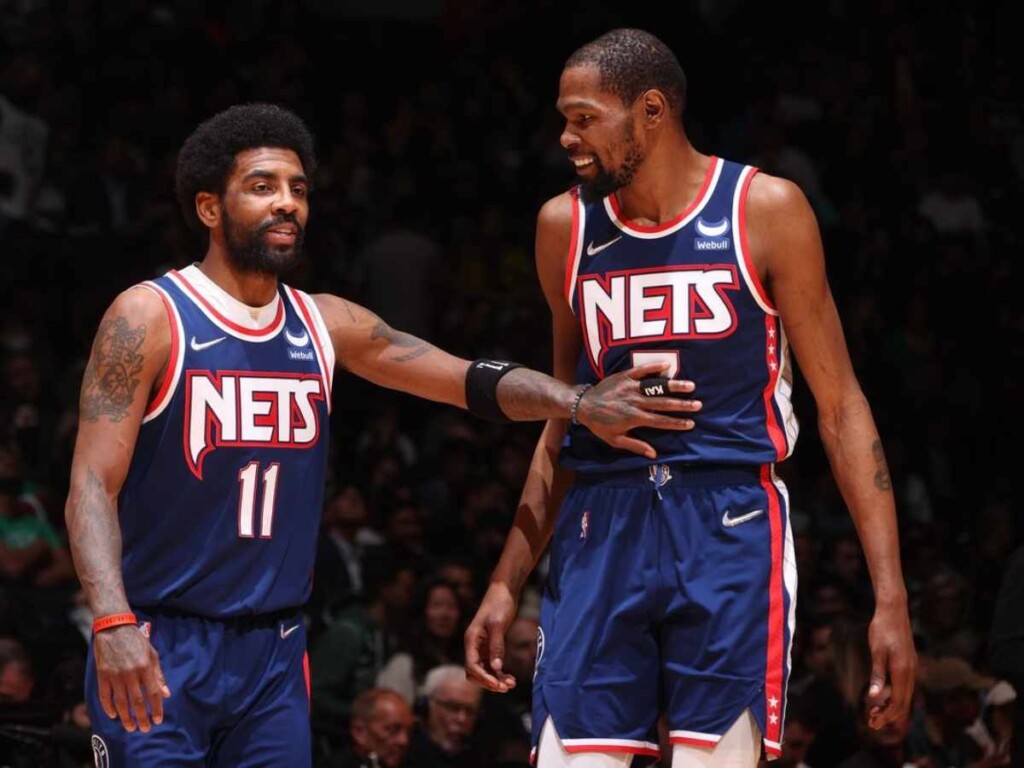 The Kyrie Irving revelation was a huge bombshell for the basketball community. The Brooklyn Nets were projected to be among the most dangerous teams in the Eastern Conference before Kevin Durant's injury. Nets appeared to be on the rise with Durant anticipated to return to the court within the following two weeks. Moving forward, things will become more complicated for the Nets (31-20).
With his production this year, Irving has been phenomenal. According to reports, the Nets tried to negotiate an extension with Irving but had some contractual requirements. There seems to have been some backlash to that. With the trade deadline approaching, Irving has joined Dallas Mavericks.
Follow us on Google News | Facebook | Instagram | Twitter