After a silent couple of months, controversy strikes yet again with Kyrie Irving. The Brooklyn Nets have been doing fairly well this season despite slipping through an awkward slump initially. As one of the top-ranking teams in the league at the moment, it seems extremely confusing as to why the former 2016 NBA Champion wants out of anything pertaining to the Nets.
It was revealed by NBA Insider Sham Charania, who tweeted that Kyrie Irving is not forcing the trade to happen prior to the deadline. He said, "Brooklyn Nets All-Star Kyrie Irving has requested a trade, league sources tell @TheAthletic @Stadium. The franchise has been informed that Irving prefers to move on ahead of the Feb. 9 trade deadline – or will leave in free agency in July."
Chances are that the All-Star starter will most likely remain with the team until the end of this season. Mainly just to try his luck with the existing Nets roster of Kevin Durant, Ben Simmons, Nic Claxton, and Joe Harris. But without Kai on their team, the Nets will have to summon a massive deal to replace the master of offense.
Related: WATCH: Celtics fans stomp on Kyrie Irving's Boston's jersey outside TD Garden
Kyrie Irving rejects the Nets despite having plans to call it a home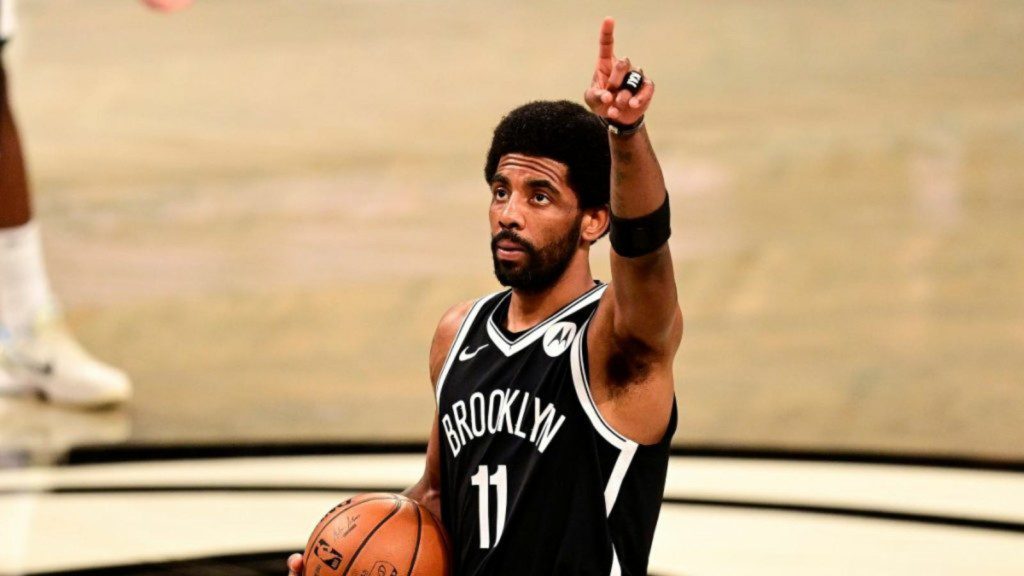 Kyrie Irving may have caught everybody off guard with his decision to take a new path of trajectory. A month ago, the Nets and the former rookie of the year, were both in the intention of staying together. Irving's agent Shetellia spoke to NBA Chris Haynes claiming that the player wished to make the Nets his home.
"We have had no significant conversations to date… The desire is to make Brooklyn home, with the right type of extension, which means the ball is in the Nets' court to communicate now if their desire is the same," Shetellia told Haynes, according to Bleacher Report. Irving is also on an expiring contract which means he will be a free agent next season.
As stated by Charania, if a trade does not happen, he will undoubtedly leave the team. Before the start of the season, Kyrie Irving was almost one foot outside the door as the Nets failed to give him a bulky contract extension. They ended up settling for a one-year deal. It was all good until controversy struck regarding his "antisemitic" views that were later corrected.
In case you missed it:
WATCH: Donovan Mitchell and Dillon Brooks get thrown out of the game after heated scuffle during Cavaliers-Grizzlies showdown
"He's never had a scandal, never been arrested," Draymond Green reveals why LeBron James is the 'Greatest Face' of NBA ever
Follow us on Google News | Facebook | Instagram | Twitter