Philadelphia 76ers' superstar, Joel Embiid, has made waves in recent reports as he considers switching his national team allegiance with an eye on competing in the upcoming 2024 Olympics.
Embiid is still weighing his options for which national team to choose in order to compete in the Olympics. He finds himself at a crossroads as the critical decision deadline of October 10th approaches, mere days away.
The reigning NBA MVP stated in a statement, "I have three options (Cameroon, France, USA). My goal is to play in the Olympics. I love all three options. …it is a tough choice, but I'm probably going to make that decision in the next few days"
Embiid's eagerness to participate in the upcoming Olympics is clear, but he faces a challenging decision. His options are comprised of formidable teams, each among the elite contenders in the Olympic competition.
If Embiid leans towards the Cameroonian national team, it would undoubtedly mark a historic moment as he represents his homeland on the international stage. On the flip side, given his substantial experience in the NBA, he's also eligible to play for the United States national team. Donning the Team USA jersey would be equally significant and an honor for this superstar athlete.
France, with its strong NBA player representation, provides Joel Embiid a chance to compete at the highest level in the Olympics.
In the end, regardless of the team Embiid chooses, his opportunity to play among the best in the Olympics remains unchanged. Each team presented offers strong options for the player, and the entire basketball community eagerly awaits his decision.
Also Read: "Antisemitic loser" – Kyrie Irving unveils confusing new move, NBA fans vehemently REJECT it
Joel Embiid's journey in the NBA
Joel Embiid, the star center for the Philadelphia 76ers, was drafted third overall in the 2014 NBA draft. His outstanding defensive skills in the paint give his team a significant advantage, and he's virtually unstoppable close to the basket.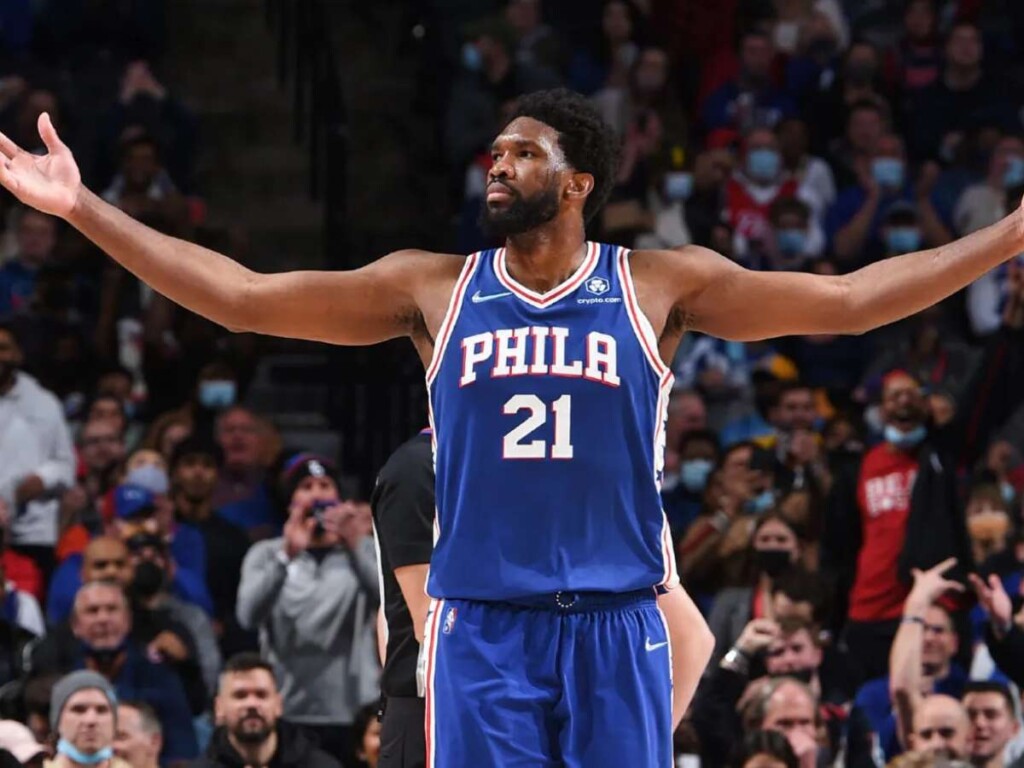 Unlike other players, Joel Embiid had a long wait for his debut season due to the surgery he underwent for his foot injury. This kept him out of the game from the 2014-16 NBA seasons. His much-awaited debut as a rookie was in the 2016-17 season where he played exceptionally for thirty straight games. This made him one of the best big men in the league
Despite his injuries and his minimal presence on the court, Embiid's game had a huge impact on the team's overall performance. This led him straight to earning his first NBA All-Star and All-Defensive Team. The best season was 2022-23, where his game was exceptional., taking home the coveted MVP award.
In Case You Missed: