When they hosted Rudy Gobert and the Minnesota Timberwolves on Saturday, Joel Embiid and the Philadelphia 76ers faced overwhelming odds but the Wolves profited from it as the Sixers were playing on the second night of a back-to-back. Embiid was dominating Gobert throughout the game in which he was also caught elbowing him without being called for a foul.
In addition to Tyrese Maxey's injury sustained in Friday's victory over the Milwaukee Bucks, the Philadelphia 76ers are currently without its starting backcourt as James Harden continues to heal from a right foot tendon strain. Philadelphia had a lot of success running their offense through Joel Embiid while lacking those two crucial players. He leads his team to victory, yet he never hesitates to play dirty.
Embiid was a powerful force throughout Saturday's game between Philadelphia and Minnesota, but he was unable to defeat the Wolves. About four minutes into the first quarter, Embiid drove to the rim past Rudy Gobert to make a layup and was called for a foul, earning him another opportunity to shoot free throws.
Many people didn't realize that during the drive, JoJo extended his elbow at Gobert's face to push him aside so he could make the shot. It's simpler to believe that Embiid escaped with the offensive foul and possibly a flagrant as well.
Also Read: "Bro almost ripped his groin apart" Fans can't stop laughing as Aaron Nesmith gets on the wrong side of events with his own teammates…
Rudy Gobert and his Timberwolves take down the 76ers at Philly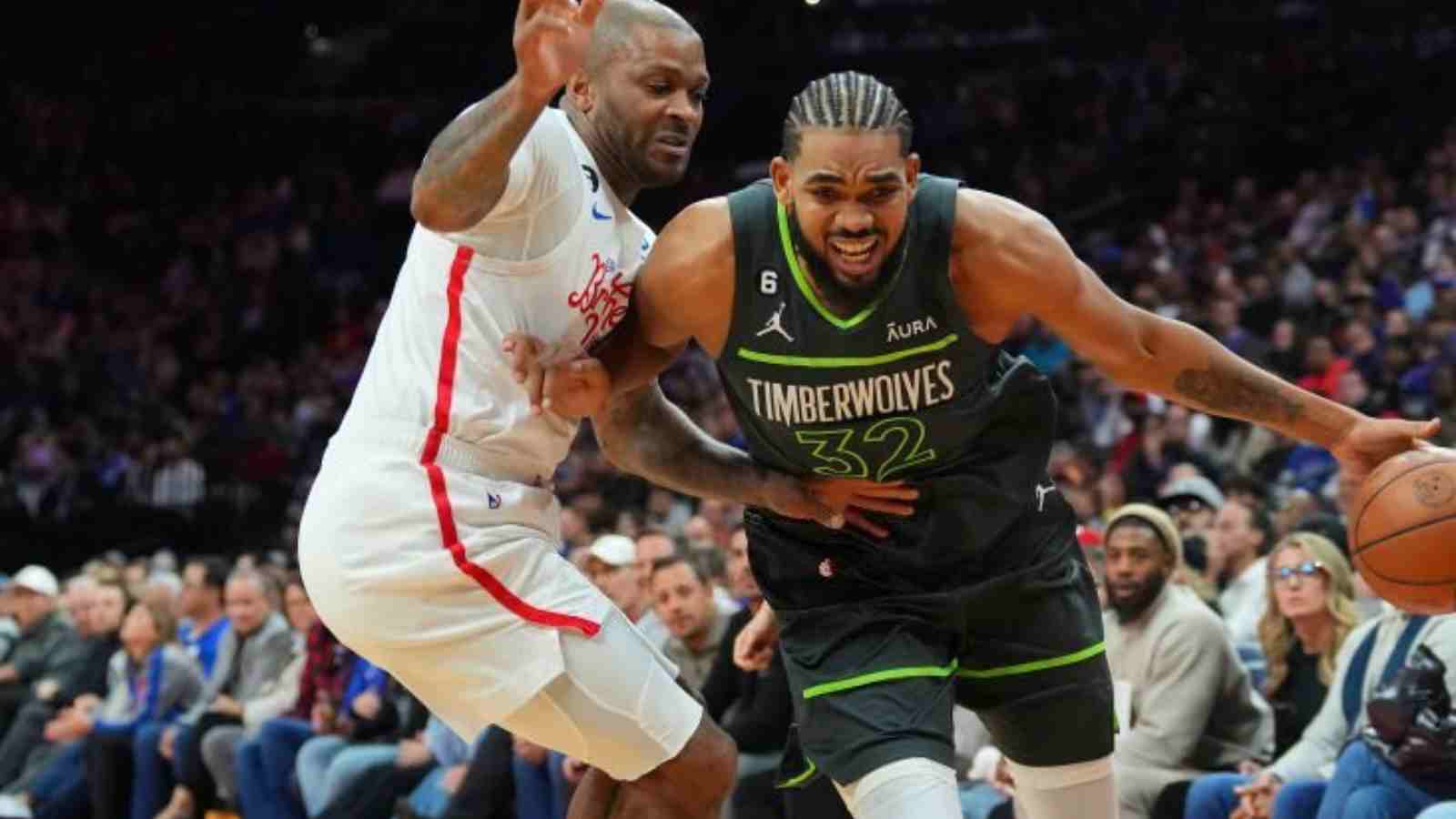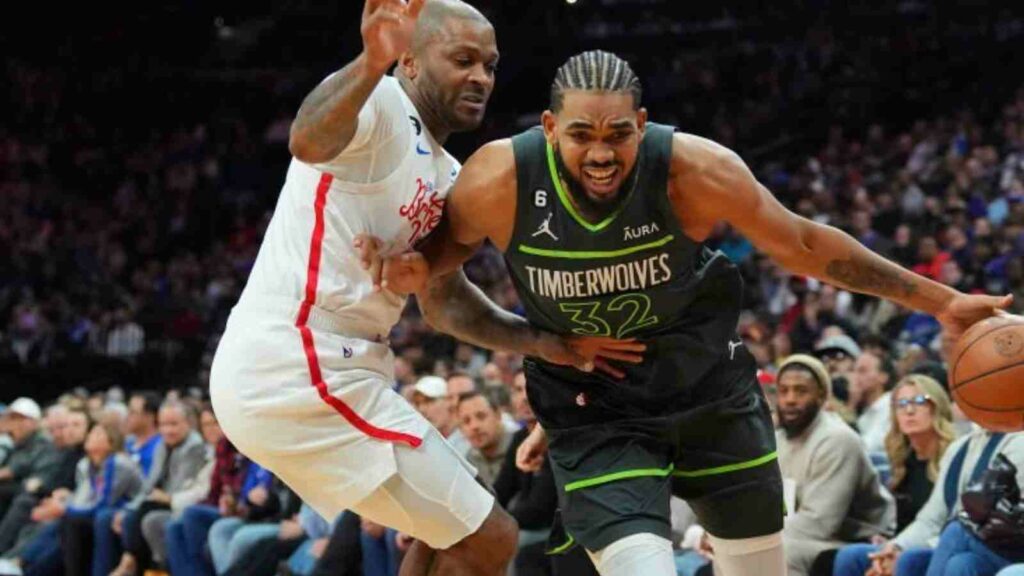 On Saturday night, the Minnesota Timberwolves defeated the undermanned Philadelphia 76ers 112-109 to win their third straight game. Anthony Edwards scored 25 points, D'Angelo Russell added 19, and the Minnesota Timberwolves overcame a major threat. Without their top two scorers, the Timberwolves jumped all over the Sixers early and extended their winning streak with three road victories.
At 8-8, they are now at.500 after victories in Cleveland and Orlando. In the fourth quarter, Minnesota led by 15 points, but the final 8 minutes of the game saw them outscored 19-7. McDaniels scored 11 points, Jaylen Nowell added 13 points, and Karl Anthony Towns finished with 12 points and 8 rebounds for the Wolves.
James Harden has already been sidelined for two weeks for the Philadelphia 76ers, and last Friday they added starting guard Tyrese Maxey to the injury list. A late-game collision with a teammate resulted in P.J. Tucker suffering an unspecified injury against the Timberwolves, while Joel Embiid apparently hurt his left ankle.
In contrast to Shake Milton's 27 points and De'Anthony Melton's 19 points, Embiid had 32 points, nine rebounds, and hit 18 of 20 free throws for the Sixers who are now 8-8.
Also Read: "What defense is this?" Fans react to AJ Griffin's phenomenal buzzer beater for the Hawks to call game against the Raptors
What's next for Joel Embiid and company?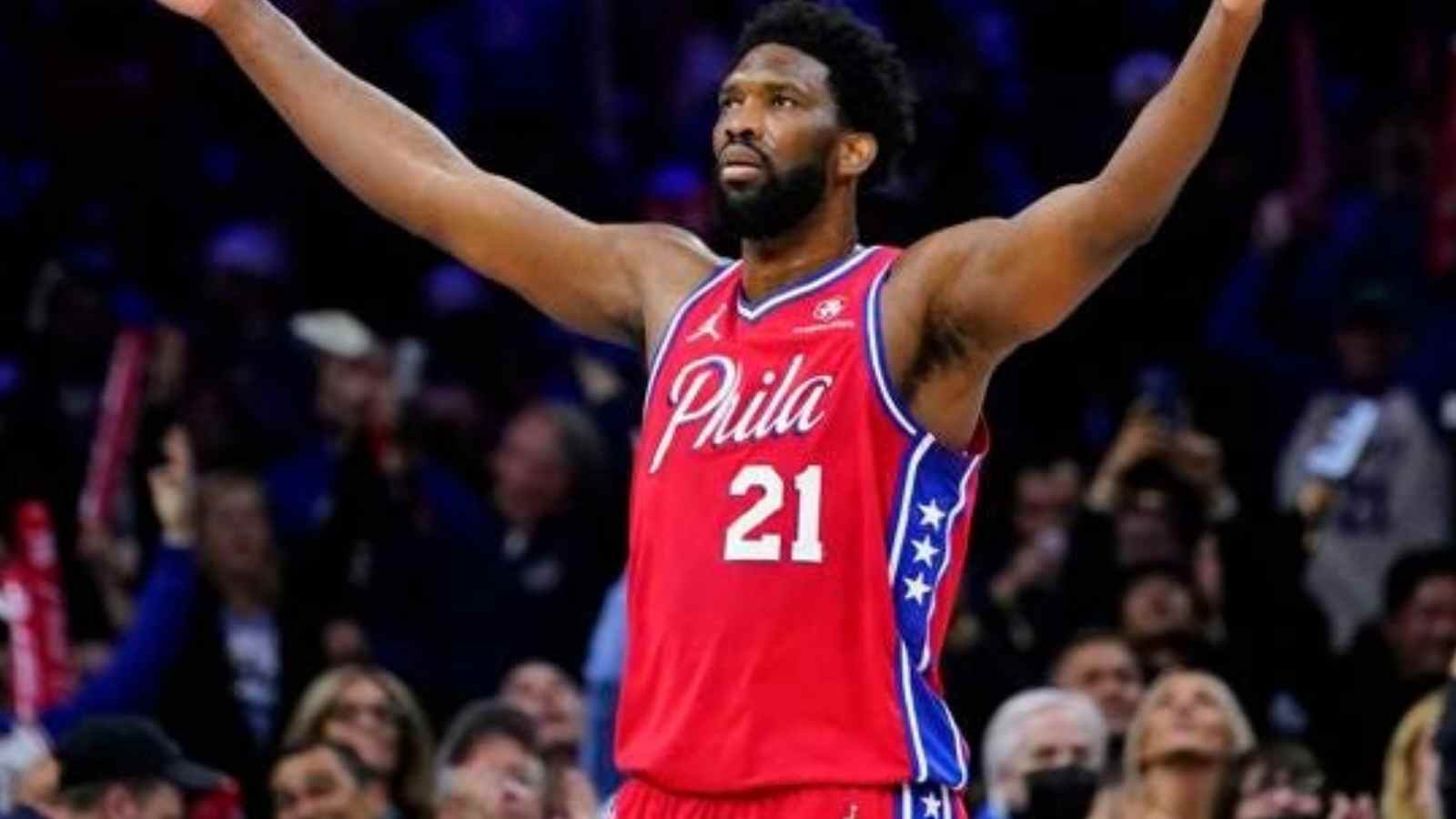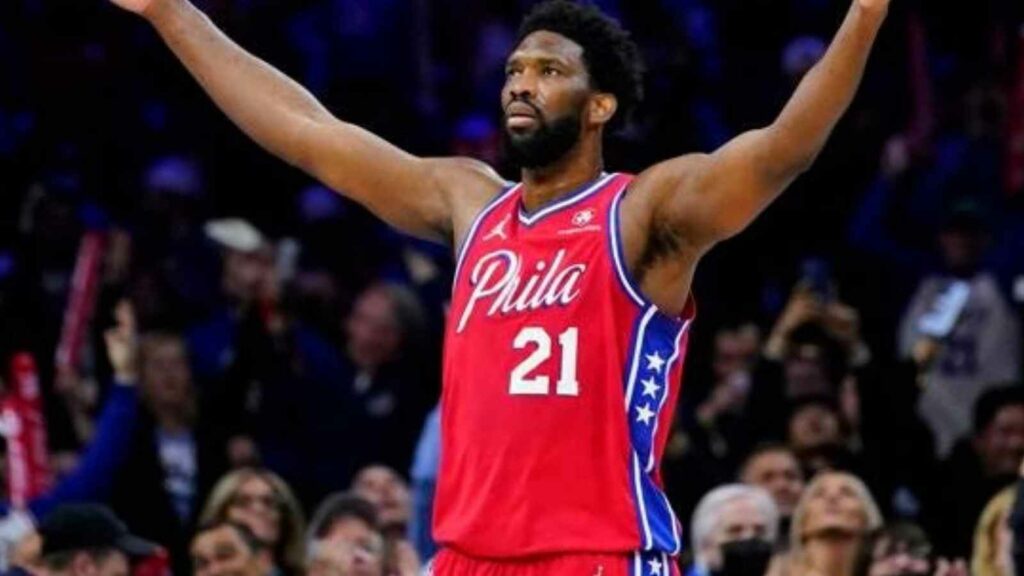 A terrific season is being had by Joel Embiid as the 7-footer has performed admirably, averaging 32.3 points and 10.1 rebounds while the Philadelphia 76ers haven't had a stellar start. The 76ers center is among the league's top scorers once more, and his 59-point, nearly triple-double effort against the Utah Jazz has completely shifted the narrative, elevating him to the list of leading MVP candidates.
The Philadelphia 76ers have won one and lost one in their last two games, leaving them at 8-8 overall. Sadly, they won't have Harden for at least another two weeks, and Maxey won't be back for approximately a month, so Joel Embiid will have to keep leading the team. After losing their first three games of the year, the Sixers fell to the bottom of the standings.
Fortunately, they have won four of their last six games, suggesting that they may be beginning to turn their season around.
Also Read: Marcus Jordan CAUGHT with unknown woman as romance rumors spark with Larsa Pippen
Also Read: "I'mma call him f**king Mike" Kobe Bryant REFUSED to label Michael Jordan as 'Black Jesus'
Do follow us on Google News | Facebook | Instagram | Twitter