The relationship between the two NBA legends- Kareem Abdul Jabbar and LeBron James haven't been one you can call close-knitted, but The Captain has nothing but admiration for the King.
The two Lakers legends were always mentioned in countless debates as LeBron was on track to catch up with Kareem's scoring record, a feat LeBron James finally accomplished back in February of this year with Kareem in attendance to hand over the number 1 scoring record to him.
Several analysts and fans have this notion that Kareem might hold bad blood with LeBron James as he finally lost his number 1 spot to the King, a record Kareem had held since he passed Wilt Chamberlain for the record in 1984 and he retired with 38,387 points in total.
Kareem when he was asked about his relationship with LeBron, according to a report, Kareem said: "There is no animosity or resentment there at all. He's done remarkable things. He deserves all the accolades, whatever it is, that he's accomplished. … We might get the chance [to speak]. I certainly wouldn't be against it. As far as where his heart is and the things that he does, I've got nothing but admiration for him." The two reportedly never had a conversation lasting more than a few minutes as said by Kareem: "I've never had a chance to talk to LeBron other than two or three minutes,"
The drama between the two couldn't faze LeBron as the King is dead set on winning Banner 18 for the Lakers in an attempt to add more Chips for the City that Kareem had already won 5 Championships.
Related: Skip Bayless concludes LeBron James pushed himself 'too' much to break Kareem Abdul Jabbar's record which cost him the season
Two records LeBron James can BREAK in the 2023-24 season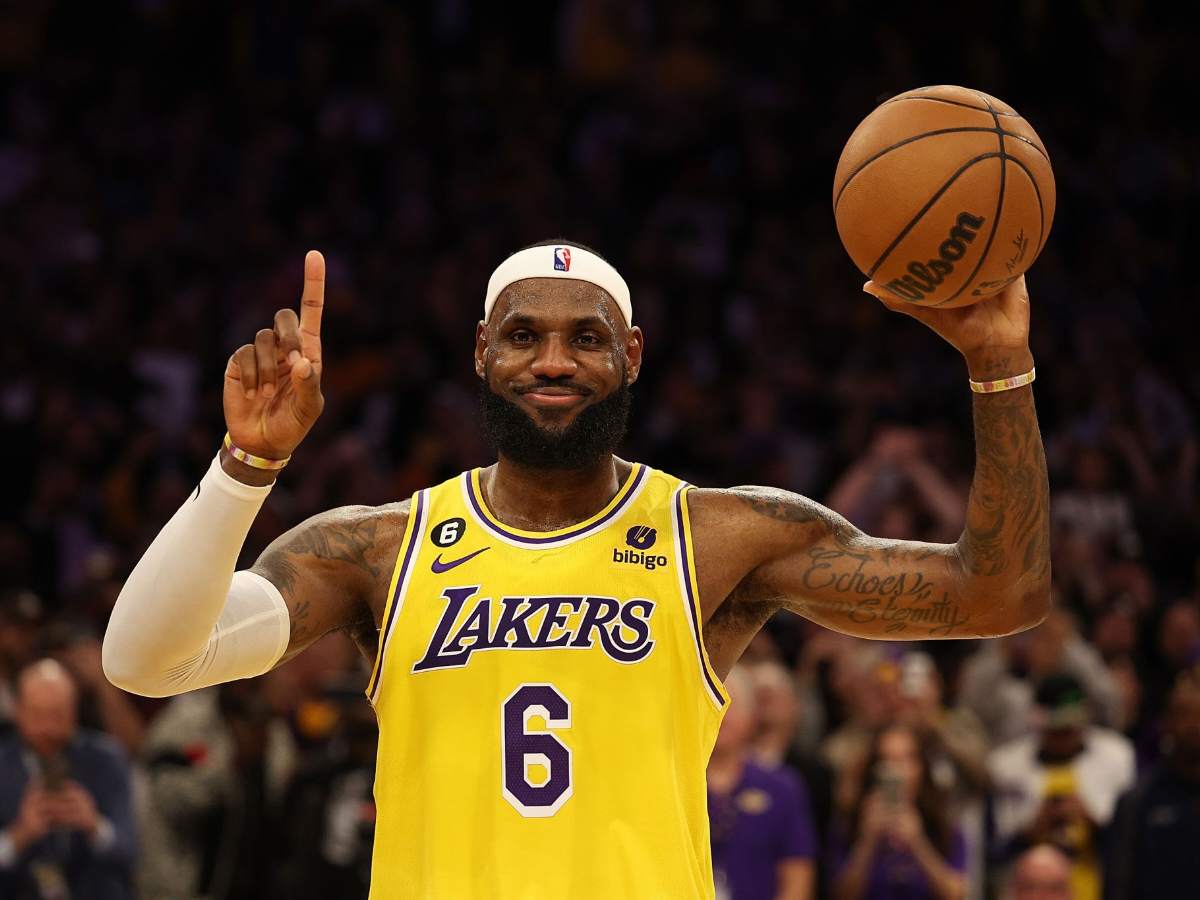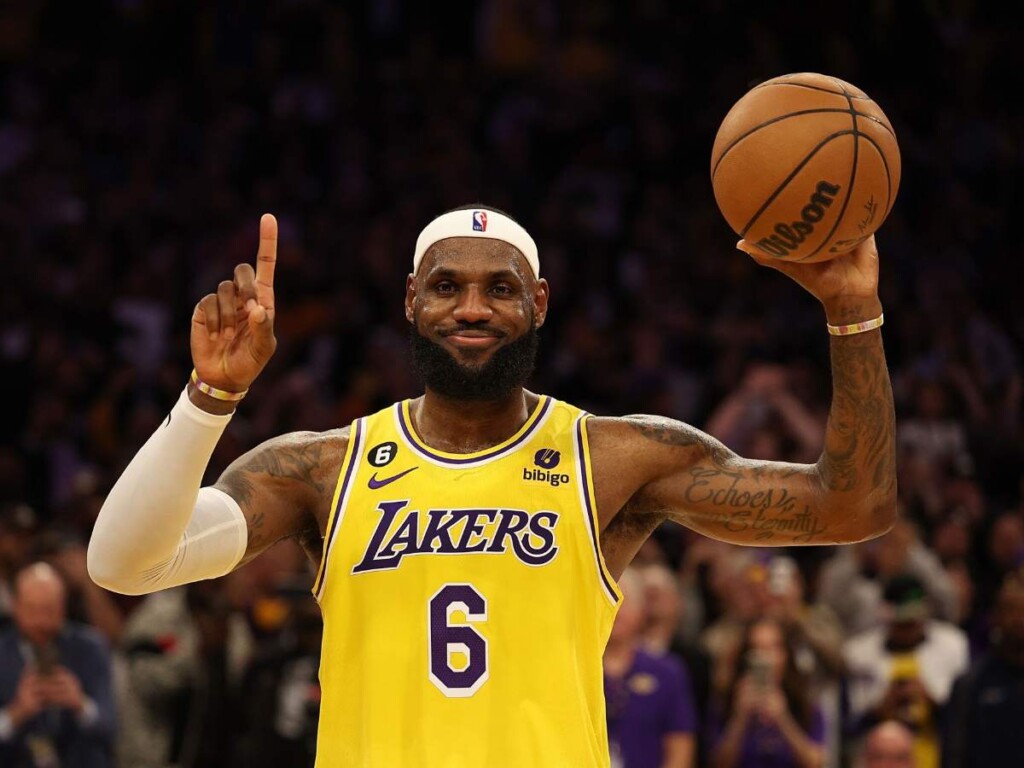 After LeBron broke Kareem's record back in February, the next question that was asked was "What is next for the KING?' as LeBron sits right on the edges of multiple All-Time NBA records.
LeBron James can eclipse several other records such as tying Kobe Bryant and Bob Petit for winning the most All-Star Game MVP. The King had previously won the award on three occasions but can rise to higher heights if he can win another award to tie the Legendary Kobe. LeBron had hardly missed an All-Star Game making 19 total appearances in the event and another award for the event doesn't seem farfetched with the way LeBron had been playing this year.
King James also has the opportunity to move up to the Top-5 list in the All-Time Steals record, with James currently at the 9th spot with 2,186 steals under his belt. The King will have to record more than 259 steals next season to knock off Gary Payton for the fifth spot in the All-Time list, LeBron will have to turn it up a notch on the other end to eclipse this record as he recorded a total of only 49 steals this season.
With LeBron hinting at a possible retirement from the game, the window for the King is closing soon but the feat might not be feasibly impossible with how Lebron James had played through his entire 19-year career.
In case you missed it:
Do follow us on Google News | Facebook | Instagram | Twitter