Karl Anthony Towns left the game between Washington Wizards and Minnesota Timberwolves early with a non-contact injury. With 5.25 remaining on the clock in the 3rd quarter, Towns was running back from the offensive end to the defensive end of the floor when he came down with an injury in his right calf. Towns had 8 points, four assists, and 2 rebounds in 22 minutes of the game. He is averaging 21.4 points and 8.4 rebounds per game this year with the Timberwolves. 
Towns will go under an MRI to check the seriousness of the injury. Head coach Chris Finch said he was super concerned with Towns' injury. However, Adrian Wojnarowski reported that the Wolves aren't thinking that KAT has suffered a major injury. A further report on the injury would be revealed only after he goes through MRI.
The Timberwolves had entered the game against the Washington Wizards with a 10-10 record. After their loss against the Wizards, they are now in the 11th spot of the Western Conference. Any significant injury to Towns would seriously undermine their hope of making the playoffs this season, as Karl Anthony Towns still is the biggest key factor to their success. 
Also Read: Who is Anamaria Goltes? Know all about Luka Doncic's girlfriend
Karl Anthony Towns has had a number of medical procedures this offseason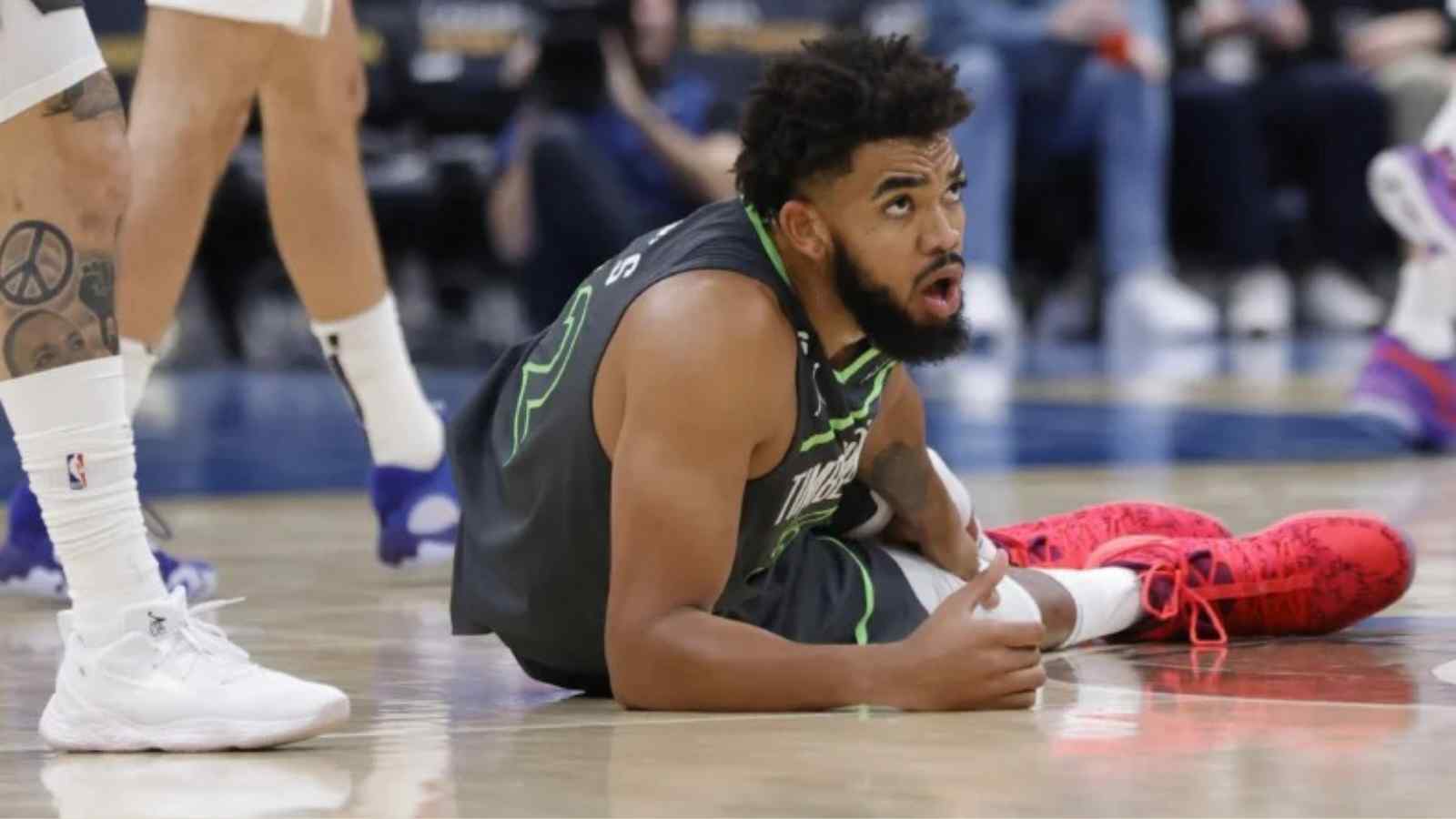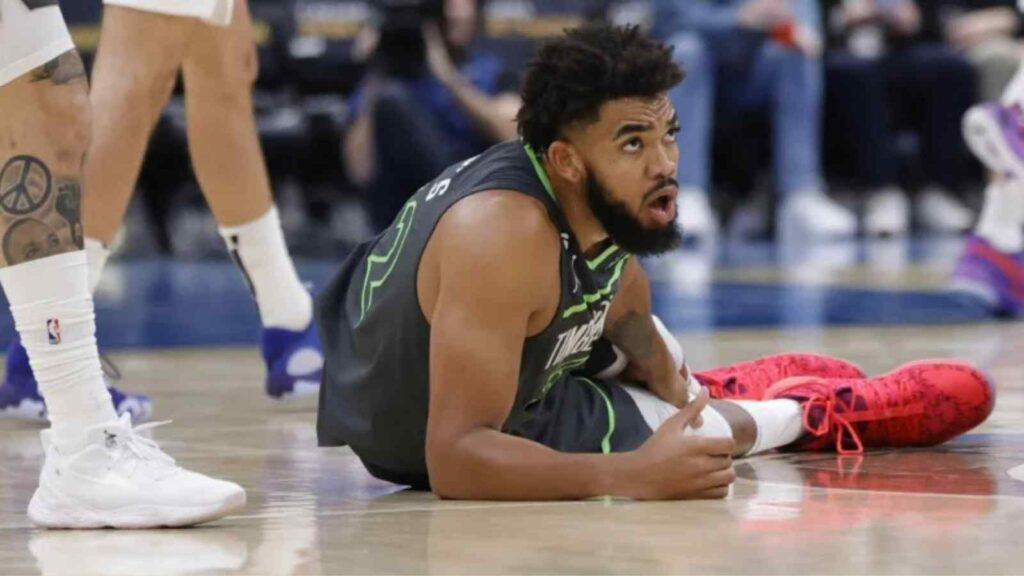 As Ramona Shelburne reported earlier this season that Karl Anthony Towns had undergone different treatments this offseason. KAT had played the entire 2022 playoff games last season with an injury. The Timberwolves were eliminated in the first round. The 3x NBA All-Star had gone under stem cell treatment and platelet-rich plasma injections in both knees, his left ankle, left wrist, and right finger to avoid further injuries into the 2022-23 season. 
Towns who signed a max extension with the Wolves had pain in both knees, which was visible during their playoff games when he wore a sleeve on his right knee. He had a cyst in his right ankle, had a subluxated left wrist with ligament damage. Towns also suffered from an aggravated joint on the middle finger of his right hand.
Also Read: "He really hates him bruh" NBA Twitter reacts as Draymond Green clowns a fallen Rudy Gobert
Fans left in disarray as Karl Anthony Towns goes down with an apparent ACL injury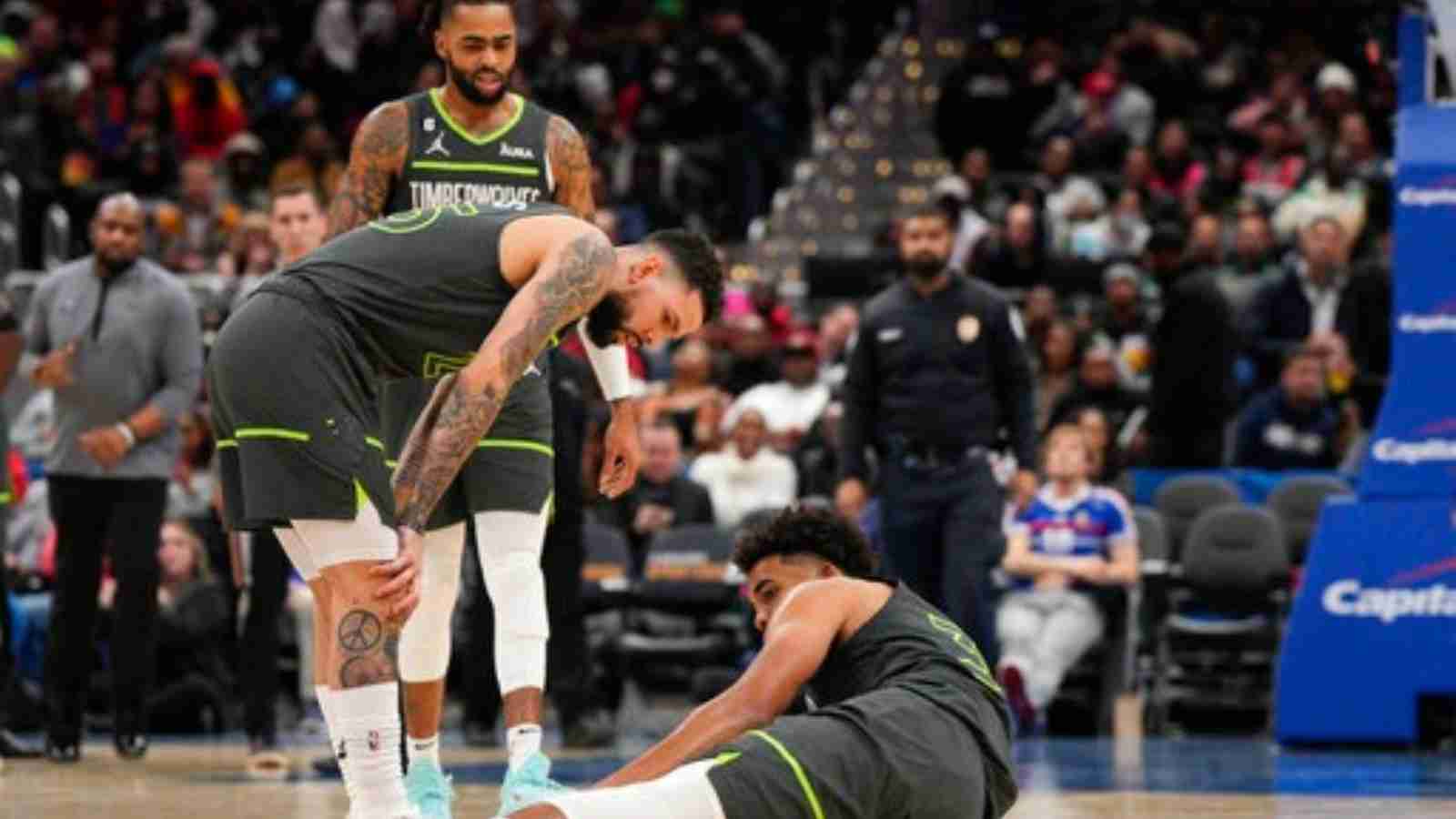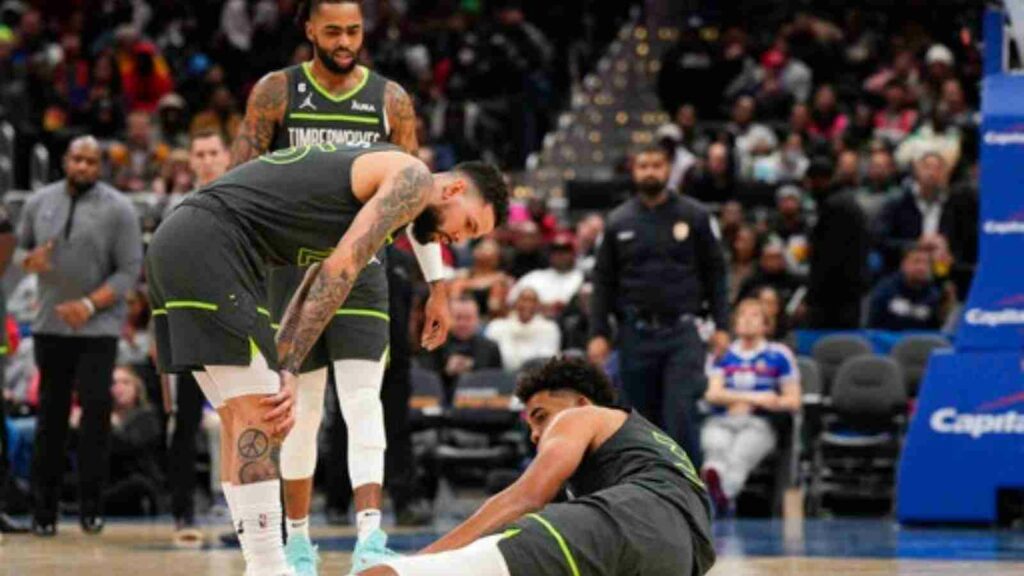 As KAT went down, the Timberwolves fans were left disheartened. Many fans were confused, while a number of them thought that it was for sure an ACL injury. If KAT suffers from any major injury it would be bad news for the fans and the franchise. Since Towns had gone through extensive treatment this offseason, several fans were already concerned about a major injury. One of the fans wrote, "Hoping it's not Achilles." Another wrote, "Achilles! I can recognize that look back anywhere." Here are some reactions from the fans;
Any injury significant in nature for Towns, and the Timberwolves' hope for a playoff berth would be in serious danger. He is a key element to their success in the regular and postseason. The reaction from the Timberwolves coach is already sending a warning that their max contract player Towns hasn't suffered a small injury.
Also Read: "Almost impossible to stop" Luka Doncic names Giannis Antetokounmpo as the best player in the league right now
Also Read: Who is Ana Montana? Know all about LaMelo Ball's girlfriend
Do follow us on Google News | Facebook | Instagram | Twitter