Former NBA player turned analyst Kendrick Perkins recently discussed the latest game between Boston Celtics and the Brooklyn Nets. It was the battle between two best set of duos in the NBA, Boston Celtics' Jaylen Brown and Jayson Tatum, and Brooklyn Nets' Kevin Durant and Kyrie Irving. However, once again it was the 'Jays,' who secured an emphatic victory in the last quarter.
Kendrick Perkins was speaking on 'NBC Sports Boston's post-game show,' where he quoted, "Light work. Light work. At no point in time did I think the Celtics was going to lose that game. Here's the thing, the Brooklyn Nets, KD, and Kyrie need to be concerned. Because every single they time they match up with Jaylen and Jayson, they're getting cut." The Brooklyn Nets faced a crushing defeat at the hands of the Boston Celtics.
Perkins added, "And now this is a matchup that the Jays own, they look forward to playing against these guys, and right now, they got em.' Right now, the Jays got that duo, they're the better duo, and every single night, they go out there with something to prove when they play against them."
Many from the NBA world will believe this win has strengthened the talks of who 'the best duo in the NBA' is, as of date.
Also read "A pushover who got run over by his stars" Skip Bayless blames Kevin Durant and Kyrie Irving as Nets fire Steve Nash
Jayson Tatum and Jaylen Brown combined to hand Brooklyn Nets' duo Kevin Durant and Kyrie Irving another loss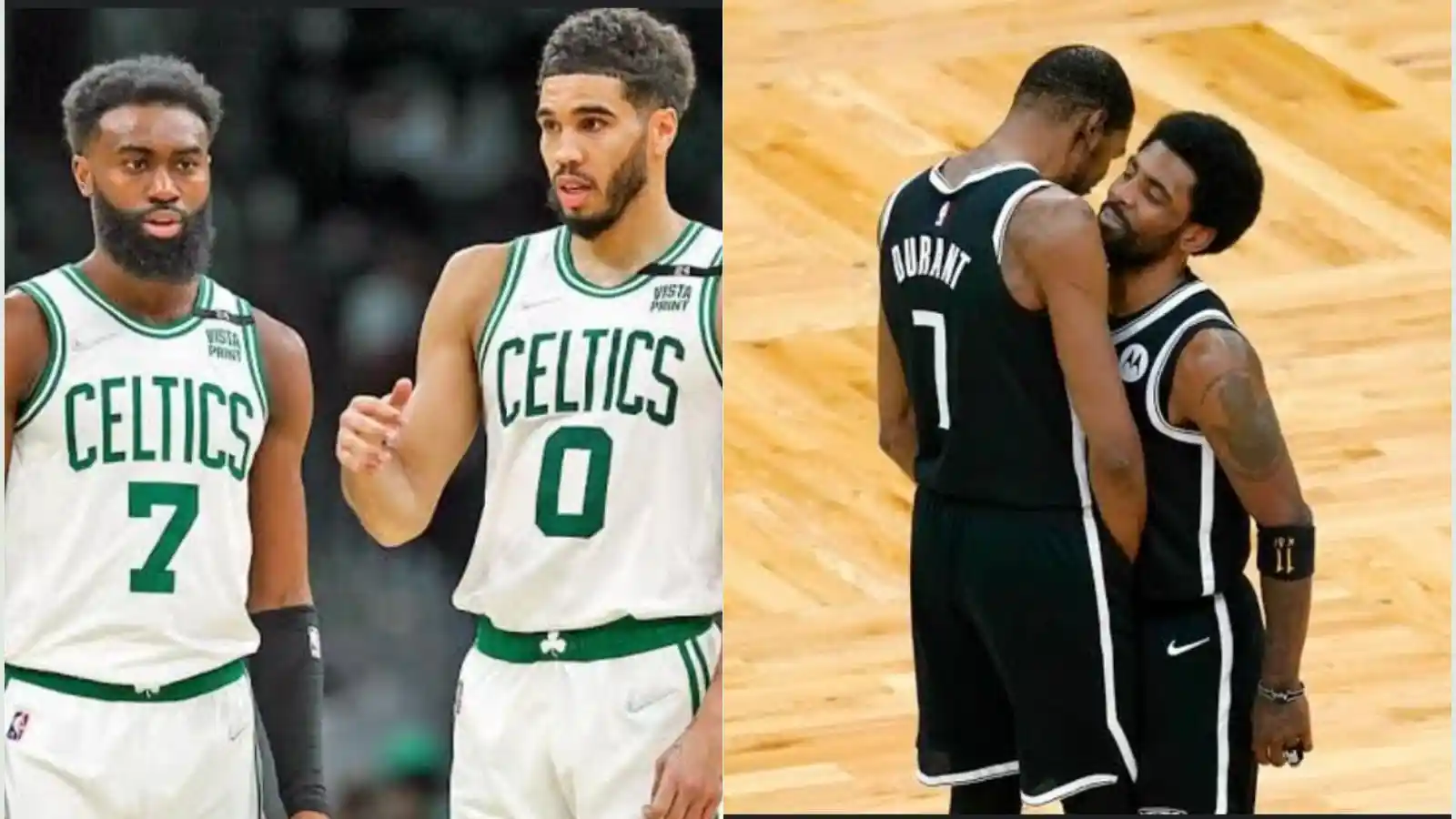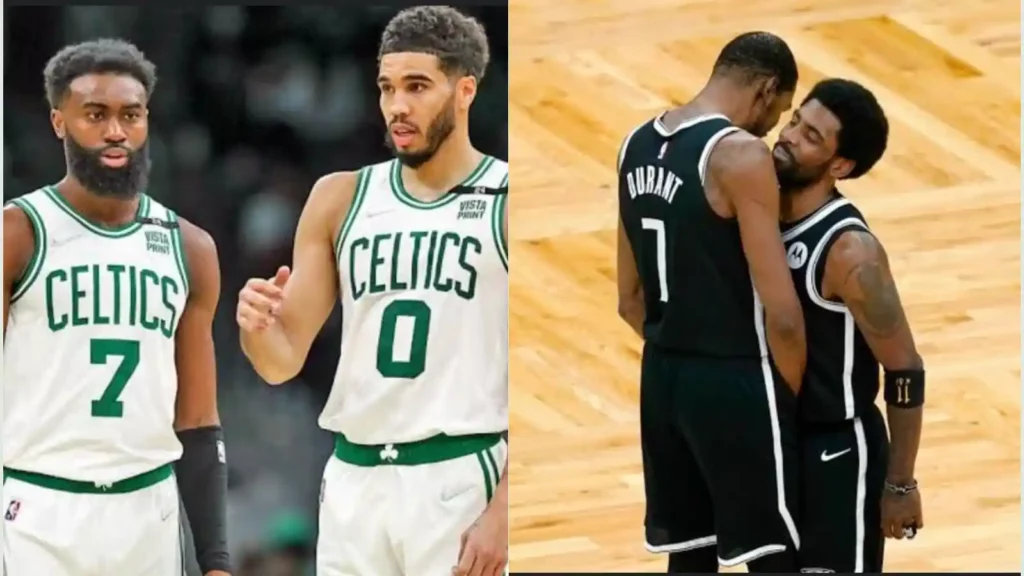 In their last face-off, the eastern conference defending champions Boston Celtics, downed the Brooklyn Nets 103-92. Star duo Tatum and Brown combined for 63 points, 21 rebounds, three assists, six steals, and four blocked shots to help their win register a comprehensive win.
For those who are unaware – Boston Celtics have improved their record to nineteen wins and five losses this season. On the other hand, Nets star Kevin Durant scored a team-high 31 points, while Kyrie Irving scored 18 points on 7 of 21 shooting, failing to get his offense going.
The Nets franchise has recorded thirteen wins and twelve losses this season. They shot just 40.5 percent from the floor and 34.6 percent from a 3-point range.
This win will add to the Celtics' confidence, while the Nets have to scratch their heads to think of some winning strategies. The Boston Celtics will take on the Phoenix Suns next, while the Brooklyn Nets await the challenge of the Atlanta Hawks.
Also read Not LeBron James, but Anthony Davis becomes Kobe Bryant's shadow for LA Lakers
Also read "The cuffs have been locked away" Draymond Green takes savage shot at Jayson Tatum and Jaylen Brown after offensive-lockup.
Do follow us on Google News | Facebook | Instagram | Twitter