James Harden is slowly loosing his ability of cooking 3's in the NBA, as was witnessed during his dismal performance against Miami Heat in the playoffs. Jimmy Butler dropped 32 points and waved "bye bye" to the Philly crowd as he sent Miami into the Eastern Conference finals with a 99-90 victory over Philadelphia on Thursday night in Game 6. The Heat reached the conference finals for the second time in three seasons, again with Butler leading the charge. As for Philadelphia and Harden, they need to get back to the drawing board as the sun set on their season.
Harden started brilliantly, but was silenced in the second half and finished with just 11 points on 9 attempts on the night. He also didn't attempt a free throw in nearly 3 quarters and was scoreless in the second half. After a 35-point commanding victory in Game 5, the Heat slowly wore down a crumbling 76ers team. Max Strus ended with 20 points and hit four 3-pointers, as Miami was always one step ahead of Philadelphia all night long, with spectacular execution on both ends.
Joel Embiid looked drained as he tried to carry the Sixers, which has been the summary of the 76ers this season. Embiid, who finished with 20 points on 7-of-24 shooting, came out fighting like a wounded lion but simply couldn't get going against the Heat's suffocating defense. He fell to the floor multiple times throughout the game and looked visibly tired being on the court for 44 minutes.
Also Read : "We believe in you" Mike Budenholzer makes Giannis Antetokounmpo emotional after…
"James Harden should have a look at himself" – Kendrick Perkins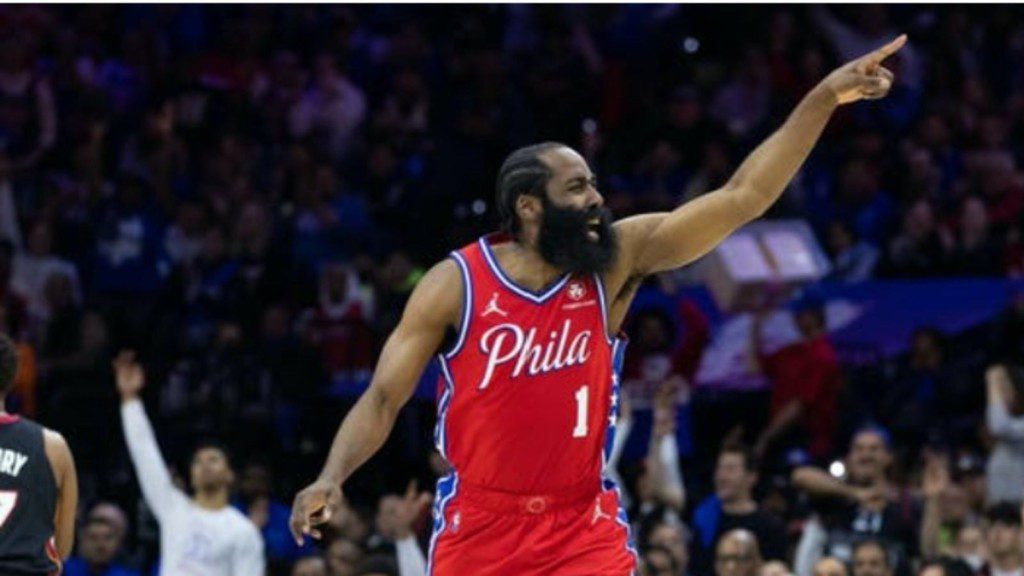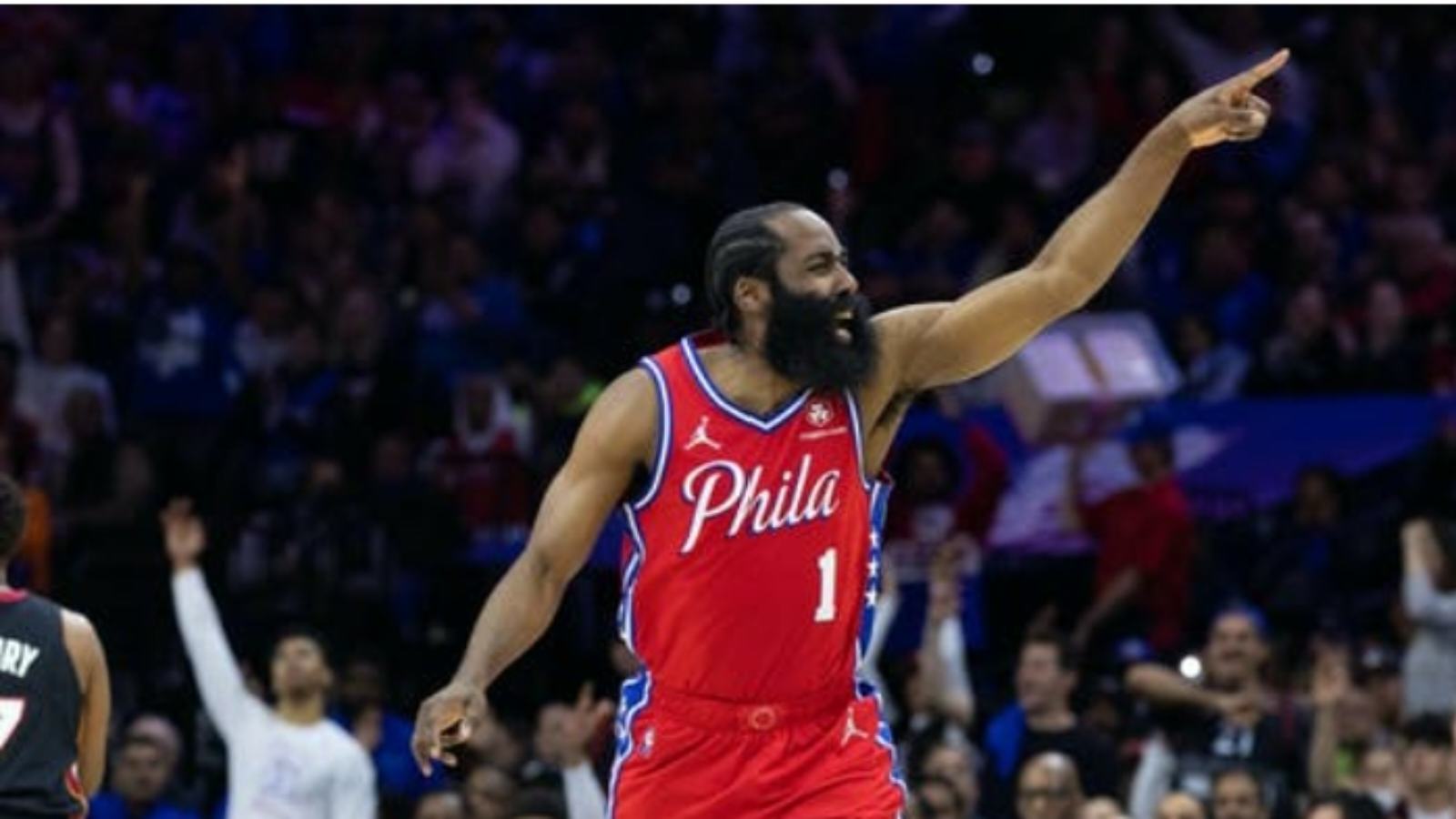 Harden was supposed to be the 'Chosen One' , the missing piece of the Brooklyn Nets puzzle. He ultimately wanted out of Brooklyn after just one season and then failed to live up to expectations in Philly. Kendrick Perkins , the ESPN analyst on the show 'First Take', got his say on the situation on Friday and put the blame solely on Harden. Perkins pointed out that Harden is a great player but hasn't been able to make things work with numerous star teammates
"Are we starting to see the pattern right now? We go back to the Rockets days, OK – he gets into it with Dwight Howard, all of a sudden Dwight Howard is out of there. All of a sudden, CP3 comes in. Him and CP3 don't see eye to eye, CP3 is out of there, Russell [Westbrook] gets there and then gets out of there. All of a sudden, he [Harden] wants out, he doesn't show up to training camp and when he does show up, he's out of weight." The former Boston center, Kendrick Perkins said as he slammed James Harden for being irresponsible about the team and his fitness.
Stephen A. Smith did not hold back and once again ripped Harden, saying that it almost looked like he tanked the game on purpose. It was a complete meltdown as James Harden failed to show up on the big occasion, when the 76ers needed him the most.
"At some point, you've got to stop looking at coaches and the front office, You've got to look at the players. Maybe we're just not good enough." Embiid said, sounding dejected after the loss.
"Now I'm where I belong, Guess where I should have been a long time ago." Buttler said. The Heat advance to play the winner of the Celtics-Bucks series.
Also Read : "Get this boy what he's asking for" Patrick Beverley stands by…
Also Read : 3 people shot outside Fiserv Forum after Bucks vs Celtics Game…