Brooklyn Nets star Kevin Durant was left star-struck to see Golden State Warriors point guard Stephen Curry give a series of power-packed performances. Steph recently added yet another record to his name as he continues to be the guiding light for the Warriors. Not only Kevin but Chef Curry's fantastic performance has stunned the whole NBA world.
Nets star Kevin Durant took to Twitter to appreciate Steph Curry's fiery gameplay in recent times. He quoted, "My goodness Stephen," relishing the point guard's 'special' run in the ongoing season. KD and Steph were teammates when Kevin played for the Golden State Warriors.
They were one of the most-dominating duos the league could ever see. Hence, Kevin is aware of Stephen Curry's 'superpowers.' The Warriors went to three straight NBA Finals with Curry and Durant leading the way. Golden State won the 2017 and 2018 Finals against the Cleveland Cavaliers with Durant winning Finals MVP both times.
Later, Kevin was traded to the Brooklyn Nets which broke their partnership. The Golden State Warriors would have easily won a hat-trick of NBA titles if they had been together. Currently, twelve games into the season, 11 of which he was a part of, the MVP awardee is averaging 33.3 points on 53 percent shooting from the field, 44 percent from 3-point land and 91 percent from the free-throw line.
The game fans were quick to respond to KD's tweet as some reaction tweets can be seen below:
Also read "Steph got a piece of that?" Andre Iguodala credits Stephen Curry as Warriors become the highest valued team on Forbes at $7 billion
Golden State Warriors head coach had a lot praise for Stephen Curry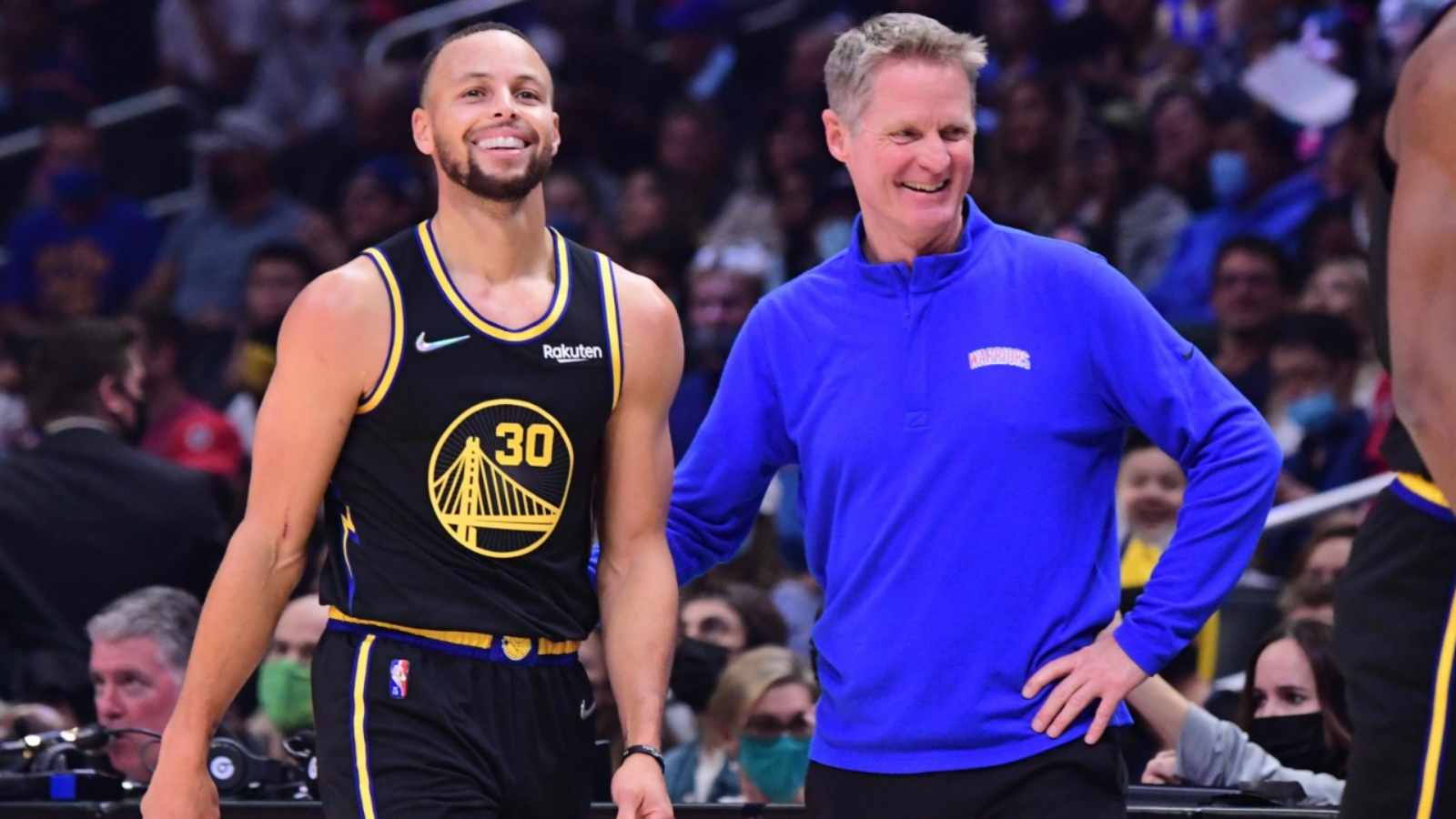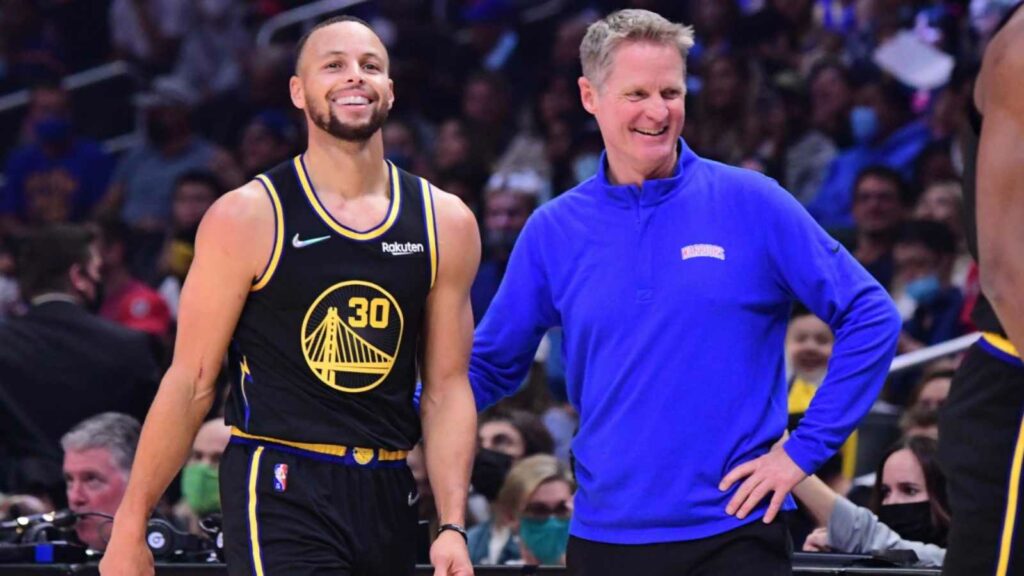 Stephen Curry has been in red-hot form since the league began. He has bonded together the Warriors team after they went through consecutive losses. Steph was the lone warrior standing in the crunch situations as his teammates couldn't provide enough support.
Recently, Curry delivered against the Cleveland Cavaliers, as the Warriors registered a close win. He has scored at least 30 points in nine of his 11 games, which made him the oldest player at the age of 34, with consecutive 40-point games since NBA legend Michael Jordan, who did it over two decades ago.
Warriors head coach Steve Kerr stated that Curry gave his best on the game night and it was amazing to watch him. He also added that he is running out of adjectives to praise him. Steve said that in the kind of situation the team was stuck in, Chef Curry showed they the way out, which was just spectacular.
Also read "He's not the same guy" Stephen Curry slapped with harsh Klay Thompson reality by Charles Barkley
Also read "Never in my life i've seen this" NBA Fans in disbelief as Stephen Curry calls out Kevin Harlan for jinxing his free throw
Do follow us on Google News | Facebook | Instagram | Twitter