LeBron James, the star player for the Los Angeles Lakers, has now surpassed all expectations for how well an athlete can still compete at a high level after reaching a certain age. Kevin Durant, of the Brooklyn Nets, recently paid James a tremendous tribute because he is aware of this. At the peak of the NBA's competition, James is still playing at the age of 38. People predict that he will eventually become obsolete, yet every season such predictions are disproven.
Durant discussed the subject in a recent "NBA HooperVision" episode. He said, "He's setting the bar for what an athlete wants to be. Not everybody can do this. This is like the greatest that you can get. … Especially in our era of basketball, to have someone who accomplished something like that is inspiring to see. It's gonna set the precedent for basketball players for a long time."
Durant has never been one to be reluctant to give other players praise. No one can question the two-time champion's passion for the sport, despite the fact that some people may not agree with the way he has conducted himself in the past. His familiarity with the sport is also beyond question. Still, it's pretty astounding that he would laud James in such a fantastic way.
In light of this, James merits all acclaim. It's amazing to be able to claim that James, who is 38 years old, may be having one of the best seasons of his career right now. His season's point and rebound statistics are currently higher than those from his previous campaigns.
Related: DISAPPOINTED LeBron James furiously breaks down on his knees after refs refuse to call a foul on his game-winning shot
LeBron James is within striking distance of Kareem Abdul Jabbar's record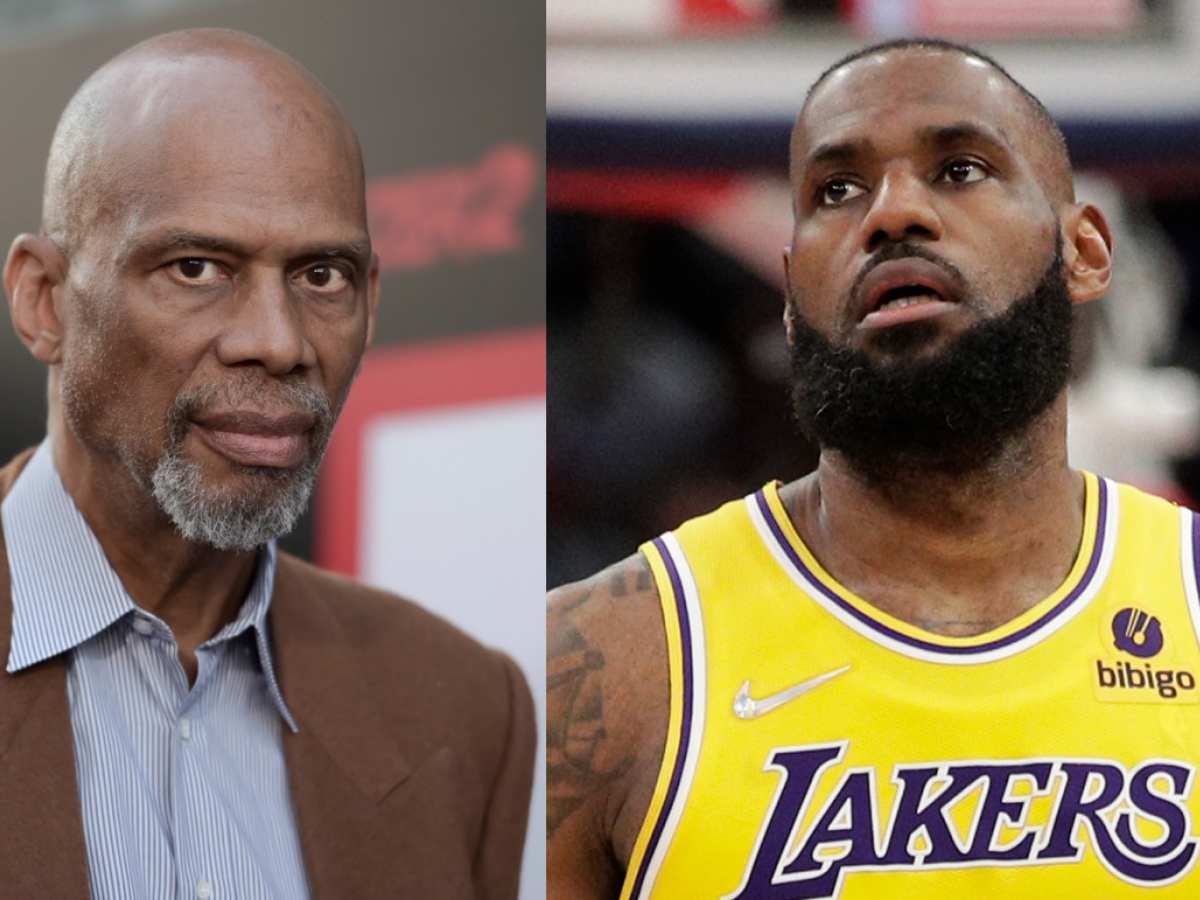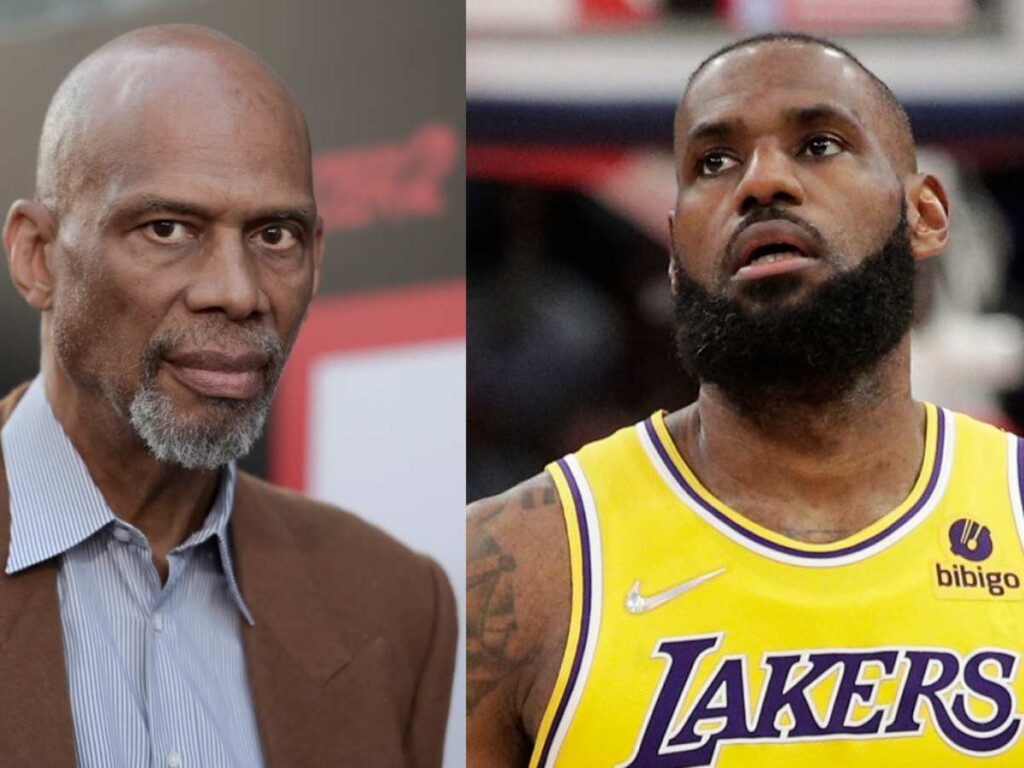 Just 158 points were needed for James to surpass Kareem Abdul-Jabbar as the NBA's all-time leading scorer going into Saturday night's game against the Boston Celtics. He finished the game with nine rebounds, eight assists, and 41 points on 15 of 30 shooting (6-of-12 from long range). Abdul-all-time Jabbar's score is now just 117 points away for James.
The Boston Celtics who were playing against the greatest team in the Eastern Conference were saved by a dubious call on a potential game-winning shot by James, and they prevailed 125-121 in overtime.
James is currently on the verge of breaking the scoring record while continuing to play outstanding basketball. He has played in 40 games so far this season, averaging 30.2 points, which ranks third among all active players over the course of the league's two decades.
In Case You Missed:
"We got cheated tonight," Anthony Davis, LeBron James and Darvin Ham speak out on Lakers' controversial loss against Celtics
Donovan Mitchell joins Giannis Antetokounmpo, LeBron James, Jayson Tatum, Kevin Durant, and others as All-Star Game Starters for 2023
Do follow us on Google News | Facebook | Instagram | Twitter