Before the Brooklyn Nets hired Jacque Vaughn as their new head coach and the franchise didn't discuss it with Kevin Durant. Following a disappointing start to the 2022–23 season, the Brooklyn Nets dismissed Steve Nash and were presumably going to sign Ime Udoka. Earlier this week, the group changed its course and proceeded with interim head coach Vaughn.
The Nets perhaps did not want to deal with any more unwelcome attention while dealing with the ramifications of Kyrie Irving's ban and voted against it. Given that Kevin Durant is the team's leader and that there was a conflict between him and Nash and the Nets franchise, Durant's public approval for Vaughn was significant for the organization but he wasn't consulted about this situation.
Brooklyn now has a coach that their star is comfortable playing for after having a player that was unwilling to play unless the coach and general manager were fired. In an official statement by Nets GM Sean Marks, he said: "I update the players and the players knew ahead of time. But again, Kevin's job here is to go and play basketball, and that's what he wants to do… And my job here is to put this organization in the best place moving forward, and what we need to fill our needs right now. So that decision was not up to Kevin."
Also Read: Adam Silver says Kyrie Irving is NOT antisemitic after having a 'direct and candid conversation' with him
The Jacque Vaughn era begins in Brooklyn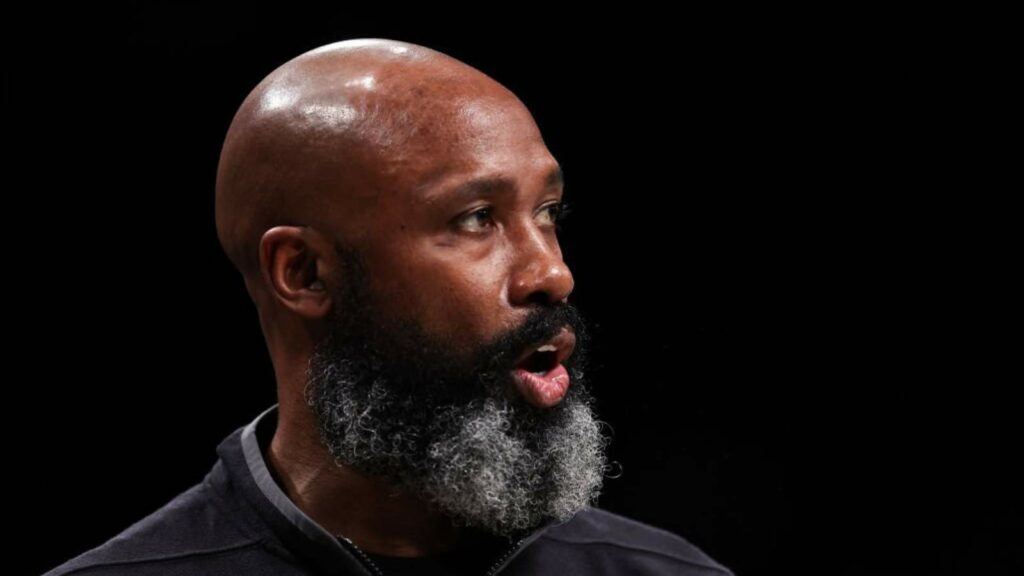 Vaughn spent a total of 12 years playing in the NBA for five different teams which gave him a lot of experience on the basketball court and as a coach. Vaughn has experience as a head coach, so this won't be his first time. In 2012, while working as the Orlando Magic's head coach, he was sacked by the organization after three seasons and no postseason appearances. Vaughn was ultimately hired by the Nets to serve as an assistant coach in 2019.
Midway through the 2019–20 season, the former Nets head coach Kenny Atkinson resigned his position and when Vaughn took over again, in just 10 games, he finished the year with a 7–3 record. The advantage of this newest opportunity for Vaughn, who now has a record of 67-163 as a head coach, is that it will include the most talented team he has ever coached. When Nash left the squad, Brooklyn had a 2-5 record. And as of right now, Vaughn has raised that mark to 5-7.
Also Read: "I talked to him, I said he has a nice beard" Luka Doncic delivers COMEDIC reaction on reuniting with former teammate Kristaps Porzingis during…
Jacque Vaugh going all in for the championship with Kevin Durant by his side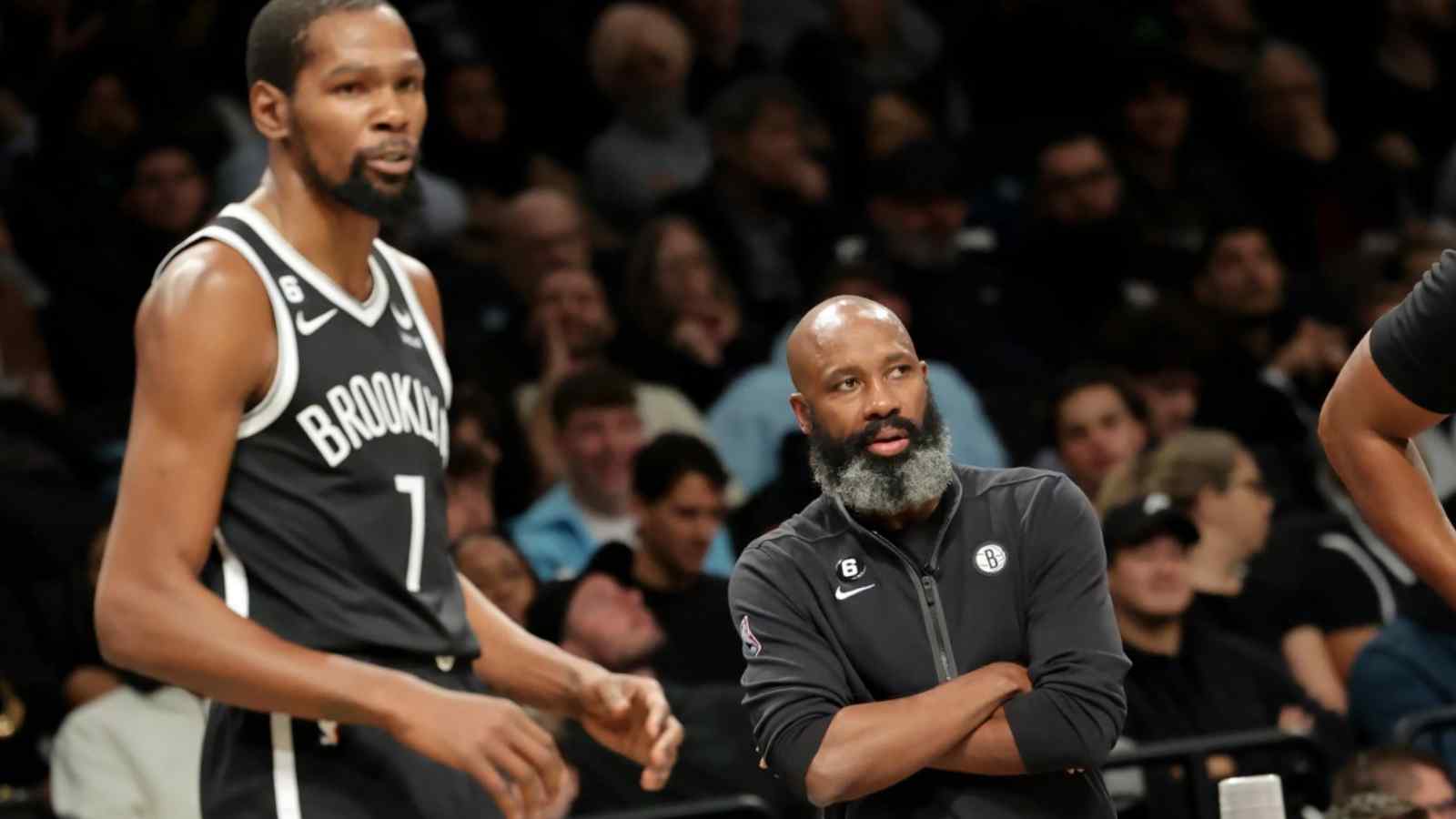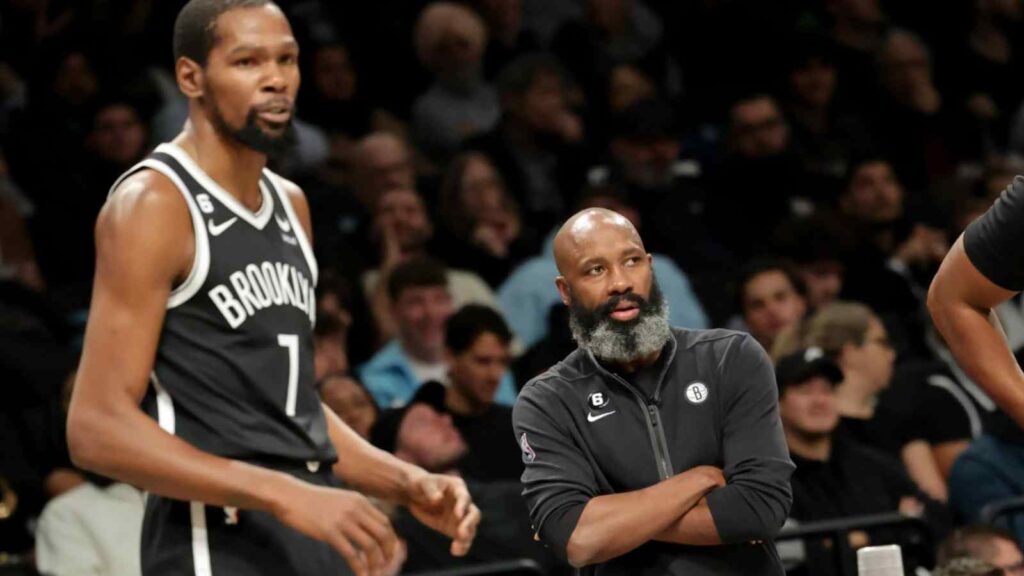 Before making a decision to rebuild, Jacque Vaughn will have a chance to establish himself with the current Brooklyn Nets group, according to Ian Begley of SNY. As he stated: "One person in touch with the club in the wake of the Vaughn decision said some Nets decision-makers want to give the 47-year-old an earnest chance to win with Durant and the rest of the roster. They don't have any set plans to tear the roster down and start over." The team has the potential to compete for a title if Vaughn can get the best out of the group.
Brooklyn has had chemistry problems for some time. Jacque may be able to make important decisions with ease because she has spent so much time with the organization and has witnessed everyone come and go. It is Vaughn's responsibility as a leader to maintain order in the locker room, a team that is considered one of the most talented in the league.
Also Read: 'Told Magic Johnson a Ballsack report on TV' – Fans react to ESPN's Stephen A Smith falling prey to parody account's fake "report" on…
Also Read: "Stole everything then said I need Jesus" STRANGE robbery from Michael Porter Jr's hotel room leaves fans in splits
Do follow us on Google News | Facebook | Instagram | Twitter