Kyrie Irving is one of the biggest names on the free agent market this summer, but don't expect him to join forces with LeBron James in Los Angeles. Despite Irving's connection to James, the Lakers have no interest in acquiring the star guard, according to The Athletic's Jovan Buha.
Irving, who played for the Mavericks and Nets last season, teamed up with James to win a championship in Cleveland in 2016 and has maintained a strong friendship with him.
But sources with knowledge of the Lakers' thinking, who requested anonymity because they were not authorized to speak publicly on the issue, told Buha that the Lakers are happy with their current roster and don't see a need to chase Irving.
The Lakers would also face several obstacles in acquiring Irving, even if they wanted to. They would likely have to work out a sign-and-trade deal with the Mavericks, which would require them to give up some of their key players and assets. They would also have to deal with Irving's salary, which could limit their flexibility in future moves.
Also Read: "A truly Kyrie-esque trick" – Chris Mannix SLAMS Kyrie Irving for 'leaking' LeBron James' outlandish recruitment offer by Dallas
Kyrie Irving wants to stay with Mavericks, sources say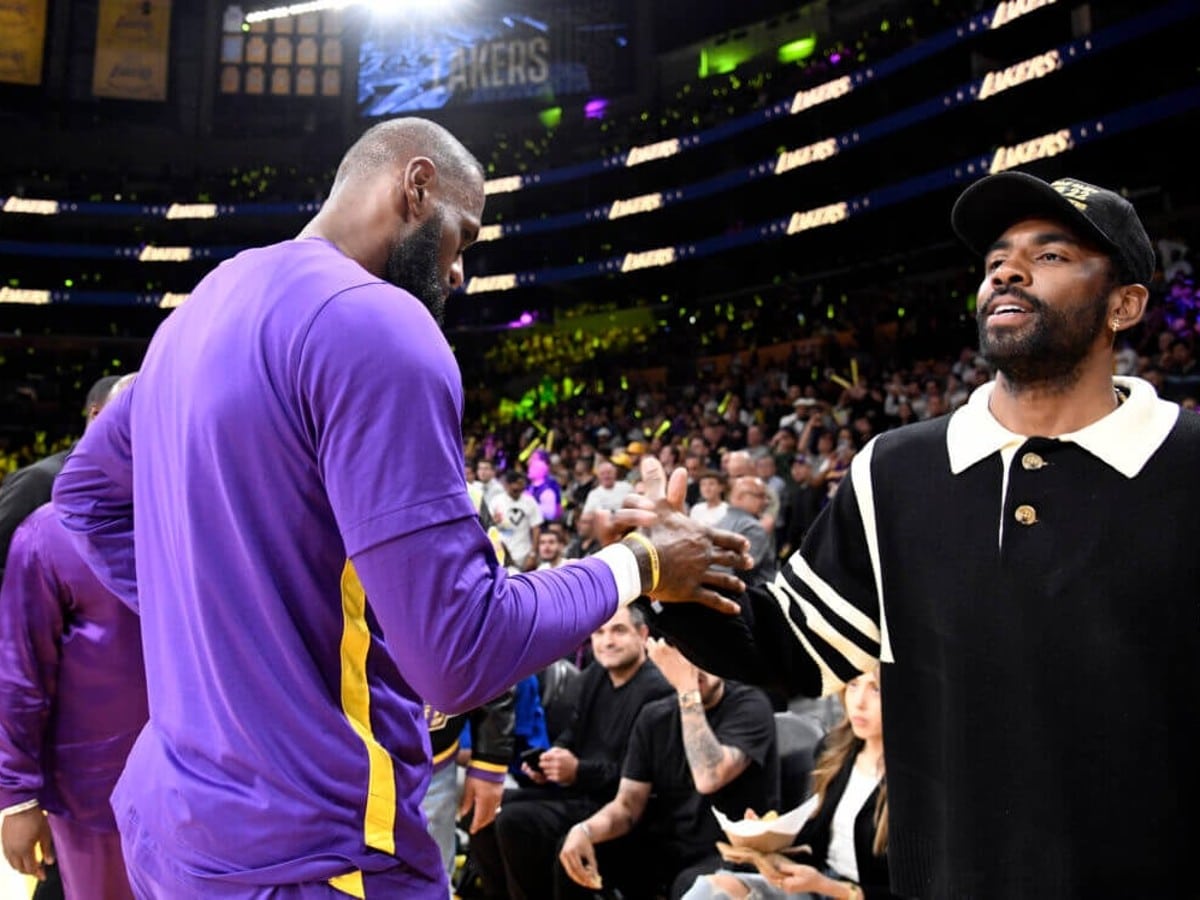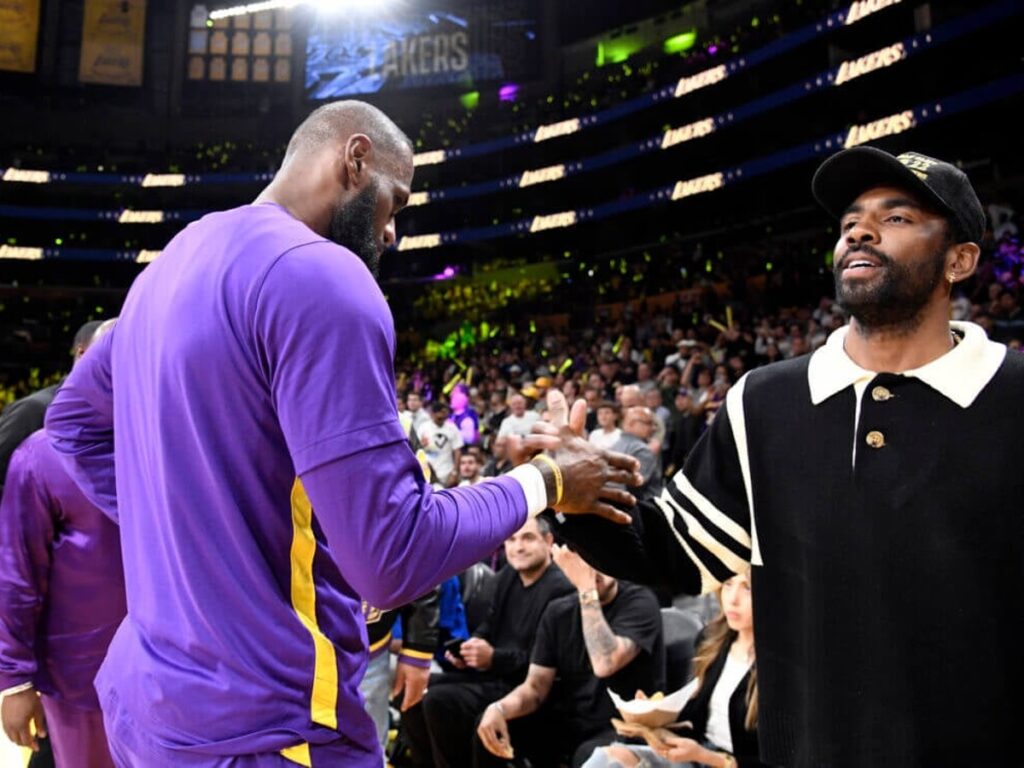 Some may think that Irving would want to join the Lakers and reunite with James. However, sources told NBA insider Marc Stein that Irving actually wants to stay with the Mavericks and shut down the notion that he's angling to get to L.A. "He wants to stay," one source said.
On the other hand, Shams Charania of the Atheltic reported that Irving had reached out to James about joining him and Luka Doncic on the Mavericks, which suggests that he may be trying to lure James away from the Lakers rather than join him there.
James is locked in with the Lakers for the foreseeable future, as he has a contract that runs through the 2023-24 season and a player option for the 2024-25 season. He has also made it clear that he is committed to the Lakers and wants to win more titles with them.
Irving is a star player who can make any team better, but he may not be the best fit for the Lakers right now. The Lakers have other free agents (D'Angelo Russell, Austin Reaves, Rui Hachimura) that they have to decide on as well this summer.
In Case You Missed: