Kyrie Irving and his Free Agency once again trend in the sporting world. Even though he hasn't revealed any of his already-decided decisions about the future. This time he has made it to the headlines by recruiting LeBron James to the Dallas Mavericks. A reunion of Kyrie Irving and LeBron James was expected at the Lakers since the past season. But now it's a completely opposite story.
Reports suggest that: "Kyrie Irving has reached out to Lakers star LeBron James in attempts to see if James would come to Dallas." This can be true as they want to reunite but bringing this rumor to life isn't very easy. And, Kyrie Irving is already under fire for it. As Chris Mannix who isn't a big Kai fan is already hating and criticizing him, he believes it's one of the many tricks Kyrie Irving has in his books.
As Chris Mannix called out Kyrie Irving via a tweet of his. There he wrote: "It's a truly Kyrie-esque trick to blast the media for talking about him and then (probably) tactically leak that he has reached out to LeBron James about playing in Dallas. Oh and unless Luka is on the table there's nothing Mavs can offer the Lakers that makes any sense."
Chris Mannix isn't all wrong but it surely isn't a trick by Kyrie Irving. As that's just one of the very few ways he can reunite with LeBron James. As the Dallas Mavericks want him back and have already declined to help him in a sign-and-trade deal with the Los Angeles Lakers. Also, after the disappointing end to the Lakers' season, LeBron James is considering retirement and nothing can be claimed or said about his future, especially with the Lakers.
Related: Watch: Phil Handy picks up Kyrie Irving from the airport, VIRAL VIDEO fuels LeBron James' reunion rumors with Mavs superstar
Can Kyrie Irving reunite with LeBron James at Dallas Mavericks?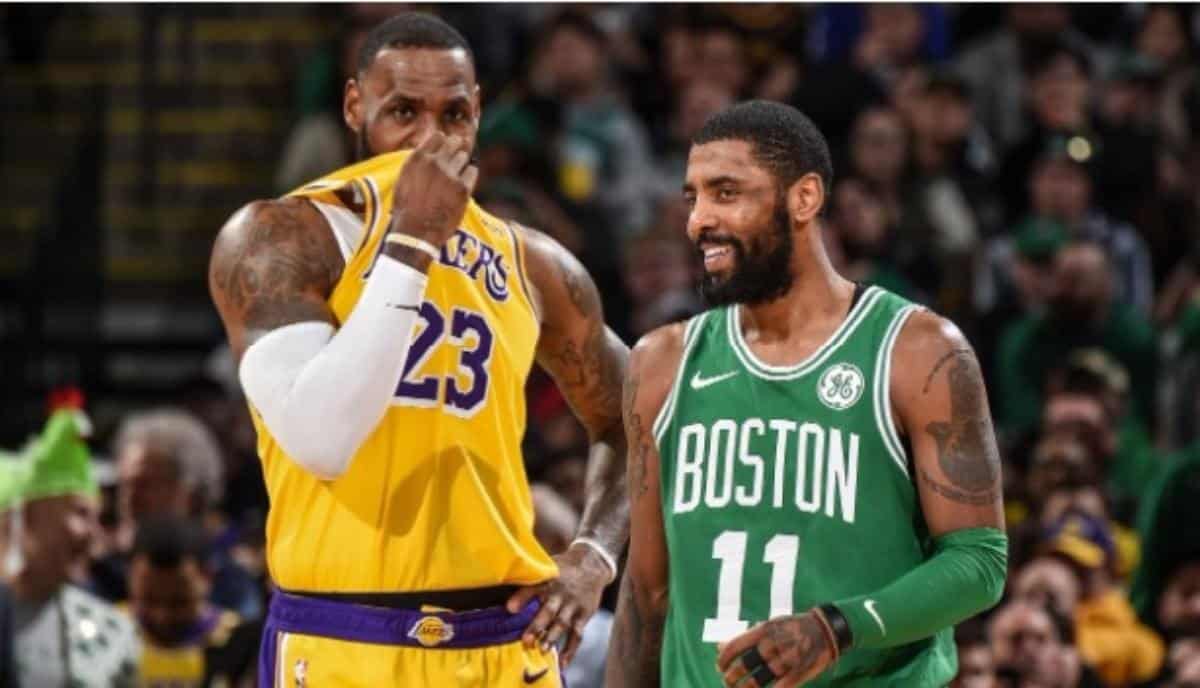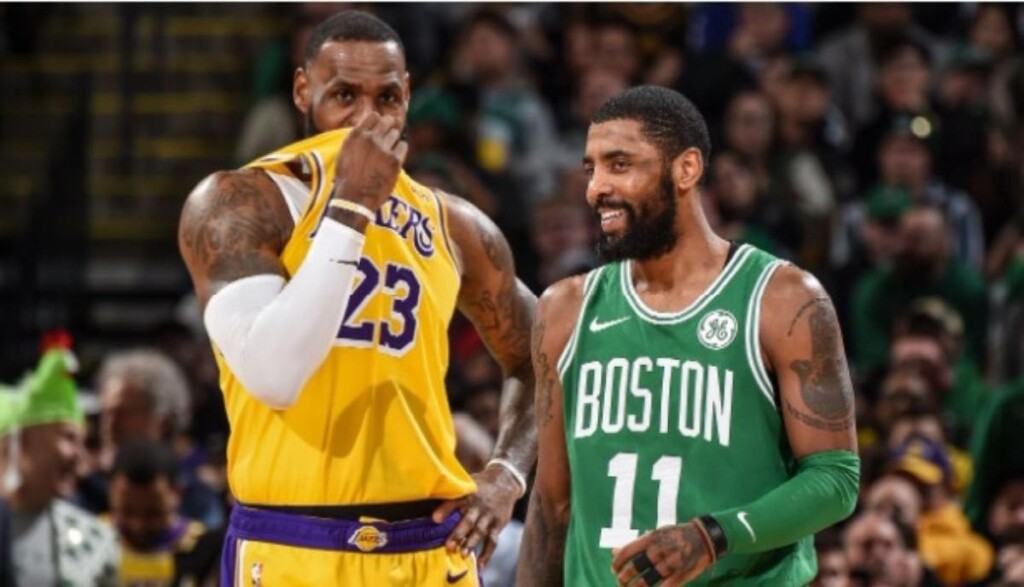 As Chris Mannix rightly mentioned the Los Angeles Lakers won't let LeBron James go without a fair exchange, and they'll surely try to shop Luka Doncic in the trade. But that won't be possible as the Mavericks aren't giving up Luka Doncic anytime. So it will either be a multi-team trade, or the Mavs would have to give away their young core and first-round picks.
But before thinking about all of that they'll have to get Kyrie Irving on the board who is a free agent and eligible to sign a 5-year extension worth $272.9 million with the Dallas Mavericks. Also, LeBron James is signed through the 2024-25 season with the Lakers and will be earning $46.9 million the next season.
It's not going to be easy for the Dallas Mavericks to pay everyone with the new CBA coming into action with the increased tax percentage. So one of them will have to take a pay cut. None of the two teams involved are in a position to easily pay three superstars on the board. LeBron James though can either force his way out or buy out his contract and then sign with the Mavs if he really wants to win another championship.
In Case You Missed It: