In August 2021, the Los Angeles Lakers acquired Russell Westbrook from the Washington Wizards. The move made the Lakers look like a superpower but the Lakers were everything but a superpower. The team failed to make it even to the play-in tournament in '22 and struggled in the initial phase of this season. The Lakers went on to revamp their roster at the trade deadline by making some major changes. The Lakers acquired D'Angelo Russell, Malik Beasley and Jared Vanderbilt in a 3-team trade which included Russell Westbrook being dealt away to the Utah Jazz. They also got rid of Patrick Beverley.
The new roster has worked like a charm as the Lakers are 11-6 since the trade deadline. Although LeBron James stayed out for a month from Feb 26, the Lakers' young core led by the experienced Anthony Davis turned their season around, making them legitimate contenders for a deep playoff. A notable statistic has been the Lakers' record when James, Davis and Russell have played together. The trio has shared the court on 4 occasions and have been undefeated.
In 12 games, Russell has been averaging 18.5 points on 47.5 percent efficiency and 40 percent from beyond the arc. The Lakers have ticked every major criterion to make a deep playoff run with versatile scoring, consistent shooting, elite defense and solid bench depth. All we need to see is how healthy the team remains.
Related: LeBron James REJECTS Elon Musk's idea, announces he won't pay for blue tick on Twitter
D'Angelo Russell previously played for the Lakers from 2015-17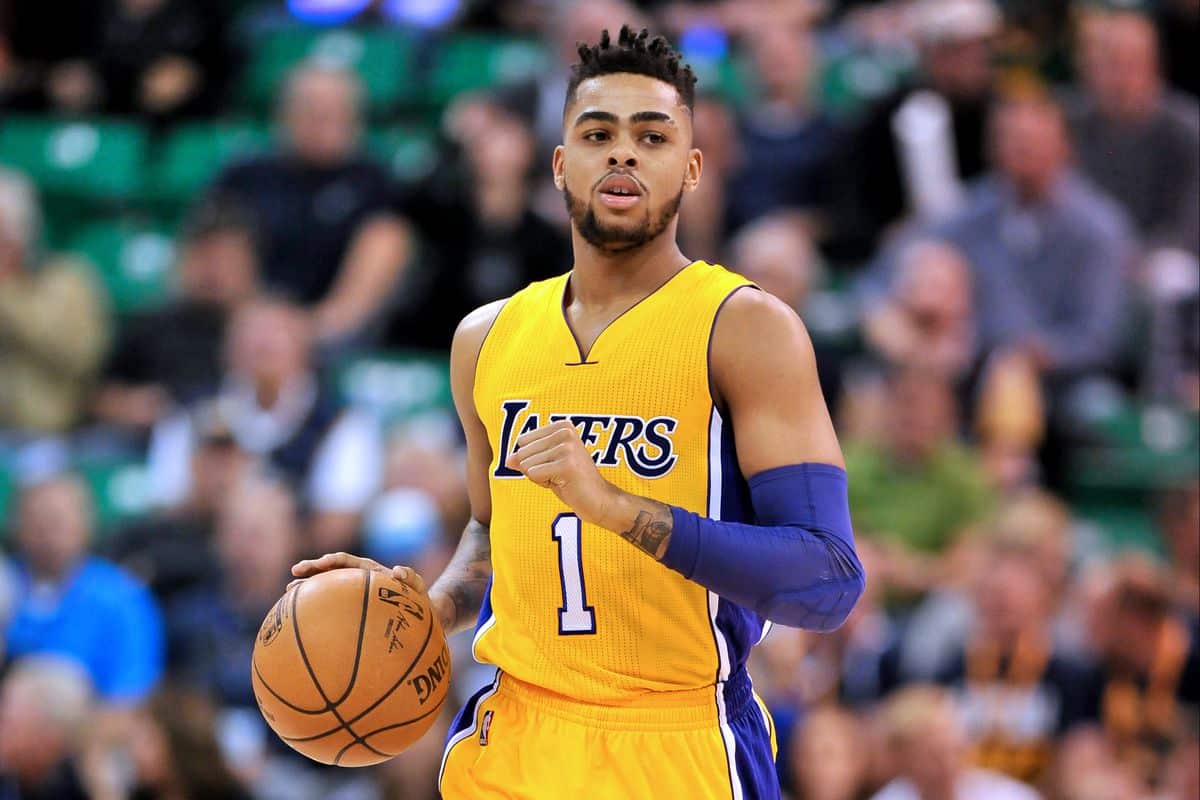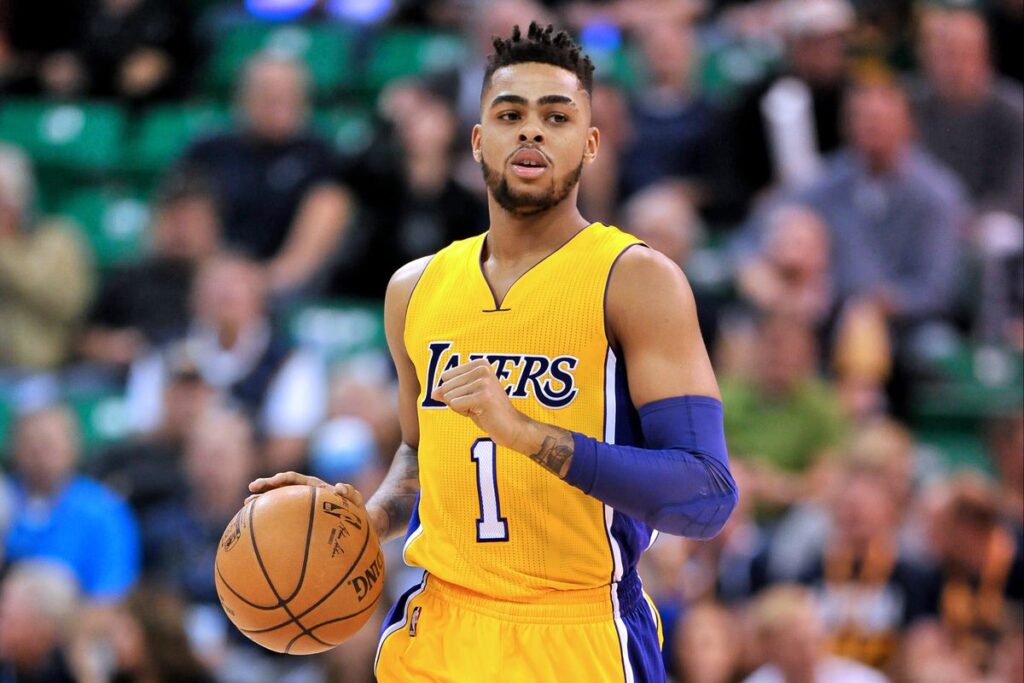 D'Angelo Russell was selected by the Los Angeles Lakers as the second overall pick in the 2015 NBA draft. During his rookie season, Russell showed flashes of brilliance as a playmaker and scorer, averaging 13.2 points, 3.3 rebounds, and 3.3 assists per game.
However, his tenure with the Lakers was marked by controversy, particularly after a video surfaced of him secretly recording teammate Nick Young admitting to infidelity. This caused a rift in the Lakers' locker room and led to Russell being ostracized by his teammates.
Despite the drama, Russell continued to improve his game in his second year with the Lakers, averaging 15.6 points, 3.5 rebounds, and 4.8 assists per game. However, in the summer of 2017, the Lakers traded Russell to the Brooklyn Nets as part of a deal to clear cap space for free agency. While his time with the Lakers was tumultuous, Russell went on to become an All-Star caliber player, making the NBA All-Star team in 2019 and leading the Nets to the playoffs in 2019-2020.
In case you missed it:
Is Kevin Durant playing tonight against the Nuggets?
Why is Julius Randle not playing tonight against the Cavaliers?