The New York Knicks are set to face the Cleveland Cavaliers in what could potentially be a preview of the first round of the playoffs. The Knicks are coming off a much-needed win against the Miami Heat, which helped them maintain their position in the playoff standings. However, they will have to navigate the rest of the regular season without their star player Julius Randle, who suffered a sprained left ankle in their last game.
Despite Julius Randle's absence, the Knicks managed to hold their own against the Heat and secure a win. This victory was crucial for them to maintain their position in the playoff standings, as they are currently separated from the No. 6 Nets and No. 7 Heat.
Meanwhile, the Cavaliers have already clinched a playoff berth and are coming off a loss to the Hawks. With both teams looking to gain momentum heading into the playoffs, this game promises to be an exciting matchup.
Also Read: "Hard to respect!" – NBA Twitter SLAM Julius Randle for losing his cool at his own teammate about a no-call during the Magic game
Why is Julius Randle not playing?
Julius Randle will not be playing in the upcoming game against the Cavaliers due to a sprained left ankle. The injury occurred during the Knicks' previous game against the Heat, where Randle had to leave the game in the second half. It was initially unclear how severe the injury was, but it was later reported that Randle will be re-evaluated in two weeks.
Randle's absence is a significant blow to the Knicks, as he has been one of their key players this season. He has been averaging 24.1 points, 10.0 rebounds, and 4.1 assists per game, and his contributions have been instrumental in the team's success. Without Randle, the Knicks will have to rely on other players to step up and fill the void, which could be a challenging task given Randle's importance to the team.
Also Read: Jayson Tatum creates history and emulates Larry Bird with MONSTROUS performance in Celtics' blowout win against Bucks
Where does Julius Randle play?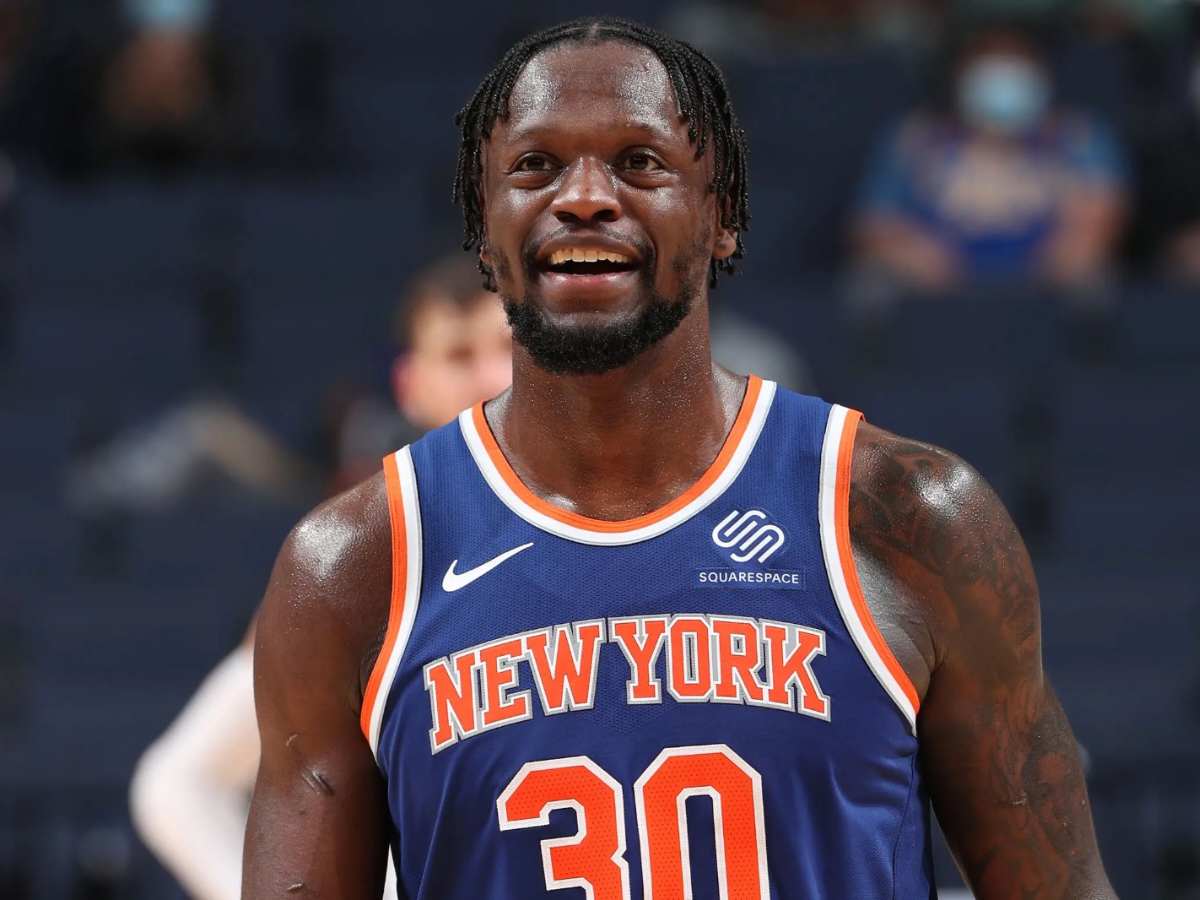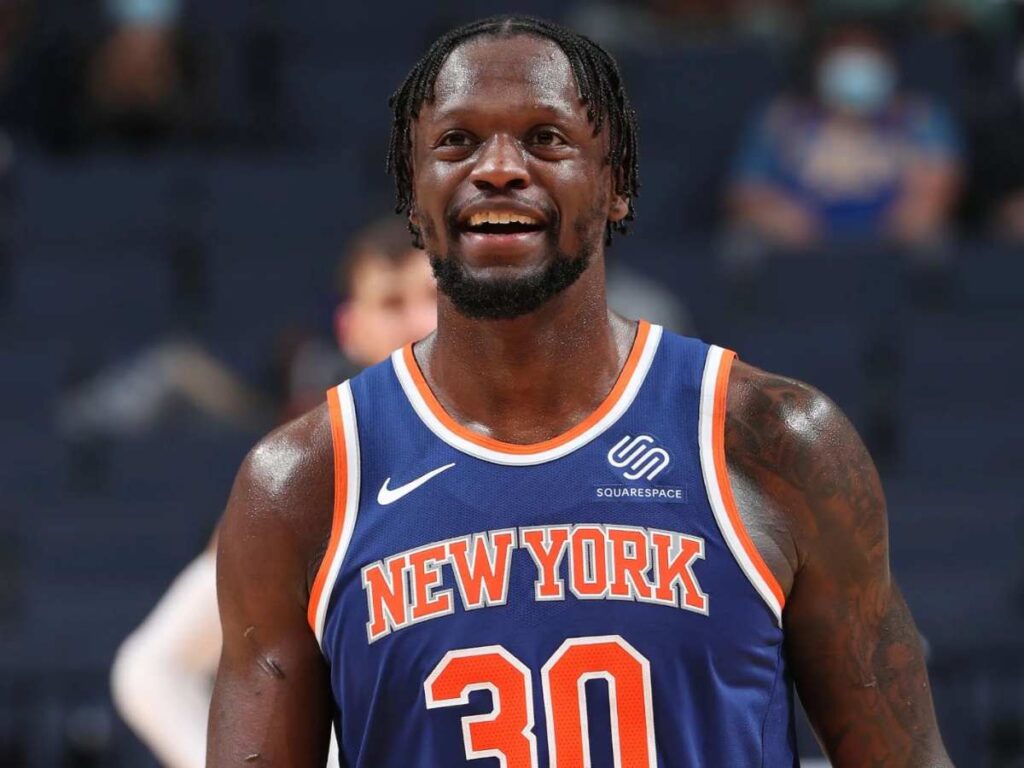 Julius Randle is a versatile power forward for the New York Knicks, known for his strong work ethic and leadership on the court. Standing at 6'8″, Randle is a powerful presence in the paint, but he also possesses a solid outside shot and excellent ball-handling skills, making him a threat from all areas of the court. His offensive game is impressive, averaging 24.1 points, 10.0 rebounds, and 4.1 assists per game this season. Defensively, Randle is a tenacious player, able to guard multiple positions and challenge shots with his quick reflexes and agility.
Randle's contributions have been instrumental in the Knicks' success this season, as he has helped lead them to a playoff spot in the Eastern Conference. His determination and work ethic have earned him the respect of his teammates and coaches, and he has emerged as a leader on and off the court. Despite suffering a sprained left ankle in their last game, Randle's talent and presence make him a crucial player in the Knicks' quest for a championship, and his absence will be felt in their upcoming games.
In Case You Missed It:
Kevin Durant believes his mindset changed a lot after leaving Warriors, says he 'doesn't care' about his legacy
"Deliberately throwing the game" – Lakers fans accuse Nuggets of intentionally losing to Pelicans to keep LA out of playoff picture