It's difficult to imagine that LeBron James is in his year 20 and having one of his best seasons ever. His performance against the New York Knicks made him the first player in NBA history to record a triple-double in a season 20 or later. He had another incredible game.
Fans were in awe of the king after he set a new record; one fan wrote, "All the hate he receives. The game is gonna miss this guy when he leaves it." another one remarked, "Another record for the GOAT! 3 records in one night."
Tuesday's 129-123 overtime victory over the New York Knicks was achieved by the Los Angeles Lakers thanks in large part to a triple-double from LeBron James, who finished with 28 points triple-double. LeBron James ended with 28 points, 10 rebounds, and 11 assists, passing Steve Nash and Mark Jackson to take fourth place among all-time assist leaders.
Related:"I could watch my French bulldog get ran over by the mailman" Chandler Parsons throws massive SHADE at LeBron James for his broken reaction after refs miss a foul call
Lebron James, Los Angeles Lakers win in overtime to beat New York Knicks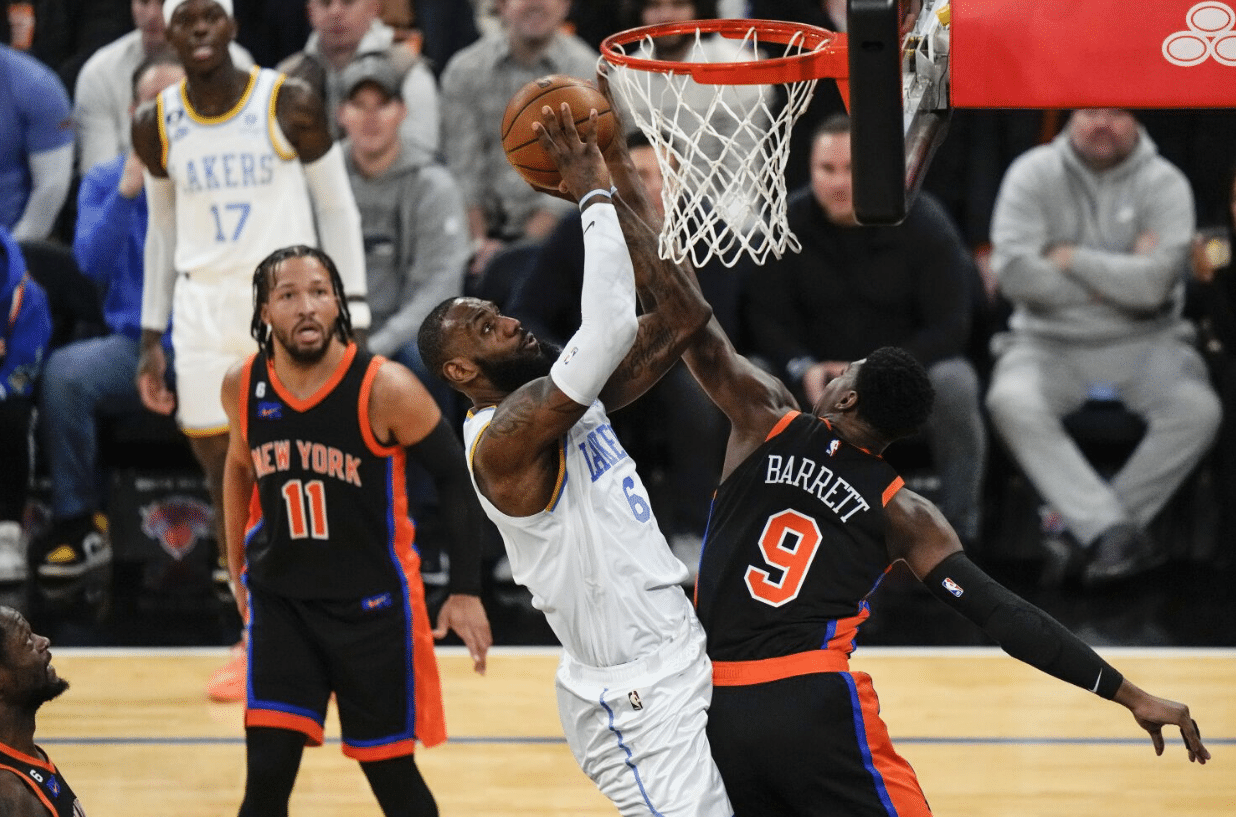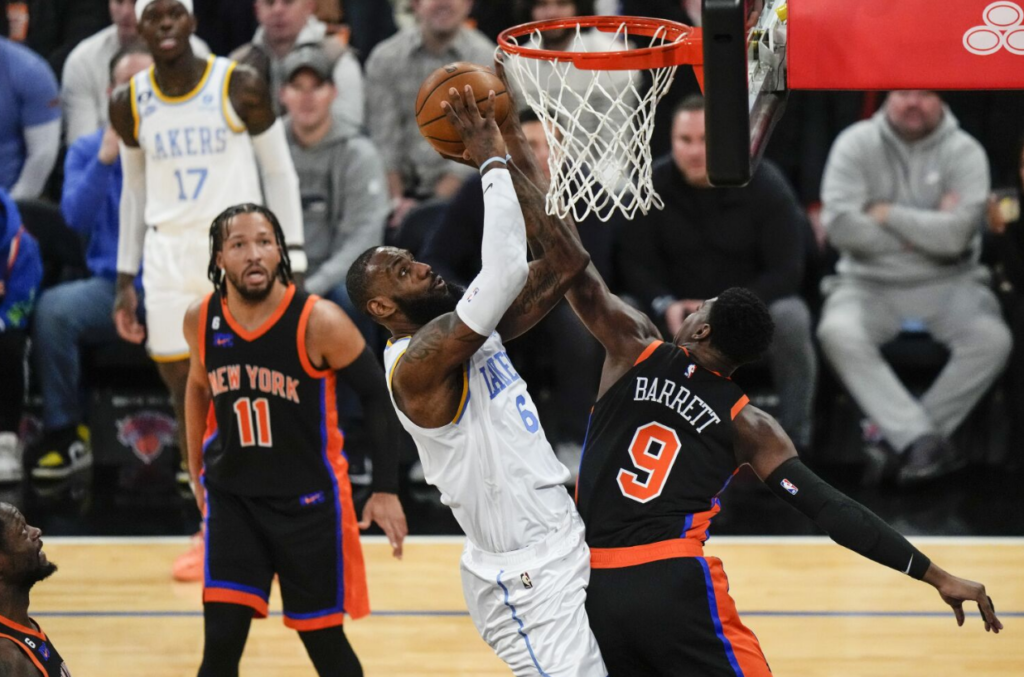 The Los Angeles Lakers defeated the Knicks, 129-121, at Madison Square Garden thanks to the clutch play from the point guard Russell Westbrook. Rui Hachimura, a recent Lakers acquisition, scored 19 points and blocked a crucial shot in overtime against the New York Knicks. Russell Westbrook's performance in overtime, however, may have been the most noteworthy aspect of the evening.
For numerous reasons, the Lakers required victory. They didn't want their five-game trip to get off to a bad 0-3 start. They didn't want to throw away LeBron James' triple-double and 43 minutes of playing time. Additionally, they didn't want to lose further ground in the race for a play-in tournament.
James finished with 28 points and moved up two spots to fourth on the NBA's all-time assists list with 11 assists. James passed Steve Nash (10,335) and Mark Jackson (10,335) to currently have 10,338 career assists (10,334).
The Lakers (24-28) are currently ranked 13th in the Western Conference. Work needs to be done. still. However, the victory marked the end of the Lakers' miserable 1-4 overtime record, which included a highly contentious loss to Boston three days earlier.
It definitely helped to have James (ankle) and Davis (foot) back after they sat out Monday's loss in Brooklyn. "It's amazing because that's just what I love to do," James said. "Get my guys involved. Try to get the ball to them on time and on target."
In Case You Missed:
Lakers-Thunder game tickets projected to be sold at $75,000 each on LeBron James' potential All-Time Scoring list takeover
"It's a completely different level of pressure," Tim Legler DEFENDS game officials while scrutinizing LeBron James miss called
Do follow us on Google News | Facebook | Instagram | Twitter