LeBron James led the Los Angeles Lakers past the Houston Rockets 105-104 on Sunday night at the Crypto.com Arena in Los Angeles with a dominant performance in his first game in his new Aurora Lights colorway. However, LeBron's "passing the blunt" celebration with teammate Christian Wood made him the center of attention more than the result.
A stunt such as that would have dire consequences. Second, some might question why he would think of a celebration of that nature, even though it was one. And Stephen A. Smith arrived with a message on X as the response. When he stated that:
Don't even make me say it…
Fans all know what he meant by that. Stephen A. has a well-known history of criticizing players who have had their contracts with reputable leagues suspended due to drug test failures. His catchphrase, "Stay off the weed," always gets the player involved in smoking pot or something similar.
Later in the game, LeBron made the same gesture. Viewers saw him on camera approaching Anthony Davis, taking out an imaginary joint, rolling it, and giving it to Davis to smoke. It's common knowledge that LeBron has had unusual handshakes with almost all of his teammates, and this one seems to be the most recent.
LeBron James makes history against the Houston Rockets
LeBron James of the Lakers is still defying time; on Sunday night, he led his team to a thrilling 105–104 victory over the Rockets. With a ridiculously effective 14 of 19 shooting performance, the future Hall of Famer led all scorers with 37 points. He also added eight assists, six rebounds, and three steals. In addition, he was the only Lakers player to play for forty minutes.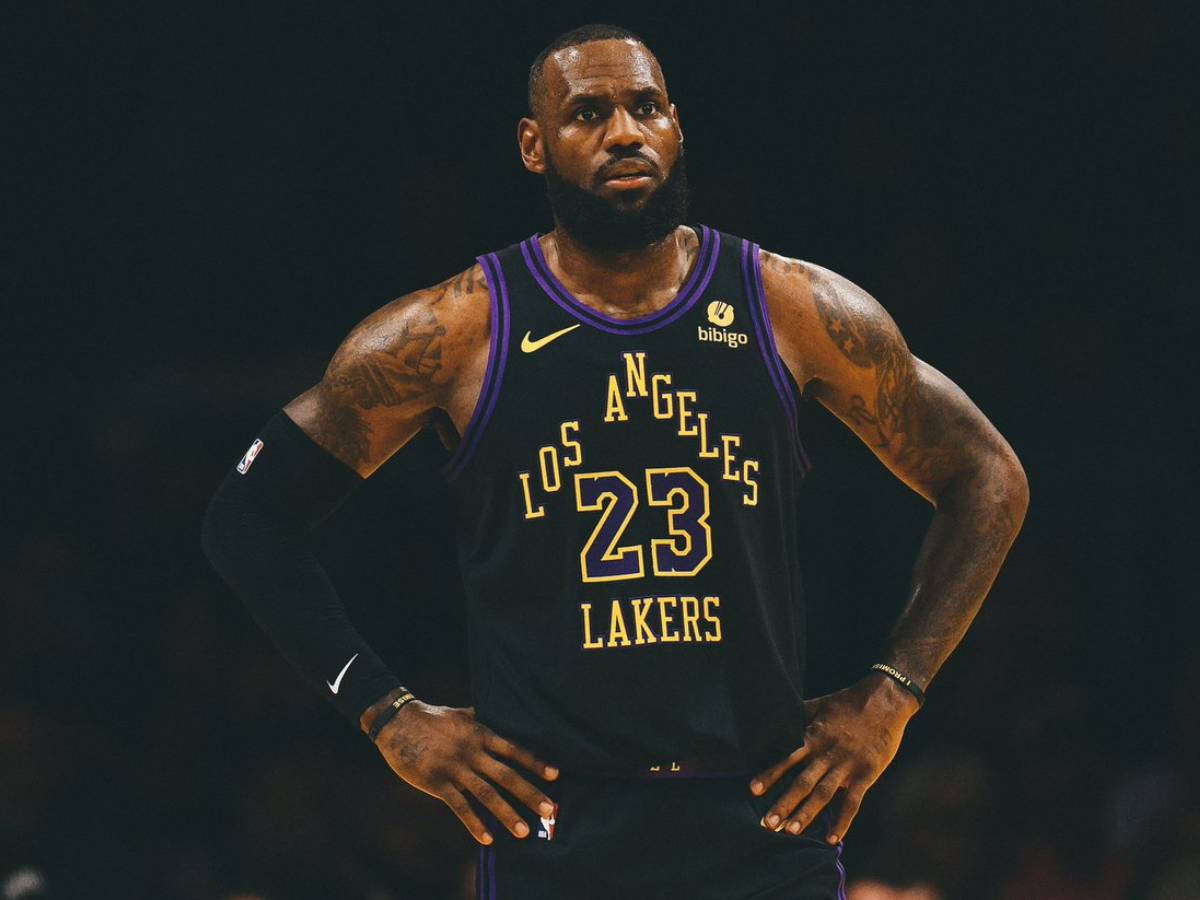 By moving up the all-time steals leaderboard during the Lakers vs. Rockets game in California, he cemented his legacy in NBA history. James had amassed 2,205 career steals prior to the night. Now, he surpasses Hall of Famer Clyde Drexler's record of 2,208 steals to take the eighth spot on the list.
In his 21st NBA season, James is shooting 39.7% from three-point range and 58.6% from the floor while averaging 26.4 points, 8.2 rebounds, and 6.5 assists per game. James had outstanding starts leading up to the game: 25.5 points, 8.3 rebounds, 6.3 assists, and 1.6 steals per contest. He shot 57.2% from the field overall and 39.7% from the three-point range in 12 games, demonstrating his impressive accuracy.
In case you missed it: