Bronny James has been followed by NBA fans for a while now. After all, being the son of an NBA legend like LeBron James comes with its pros and cons. As expectations to live up to his father's standard hover around him, Bronny James has been making his time on the court meaningful. The young prodigy had an outstanding performance in the McDonald's All-American Game 2023 on Tuesday night. 
The All-American Game 2023 was played at the Toyota Centre in Houston. A game featuring talented high school players, providing an incredible opportunity for young players to showcase their talents. Bronny, whose selection sparked some debate among critics, took no time in embracing this occasion to prove his abilities. The young gun left the game with appreciation and admiration from the onlookers. 
Bronny, who played for the West, ended up scoring 15 points in the game. All 15 of them came out of five made three-pointers, shooting 5-8 from beyond the line. A remarkable effort on the court has vaulted the young guard into second position for the most three-pointers made in a McDonald's All-American Game. Standing ahead of former NBA players like JR Smith and Daequan Cook, he can certainly expect an array of college offers in the months ahead.
Related: WATCH: "The James legacy will continue on" – Bronny James' UNBELIEVABLE dunk leaves NBA fans stunned
Where does Bronny James intend to go to college?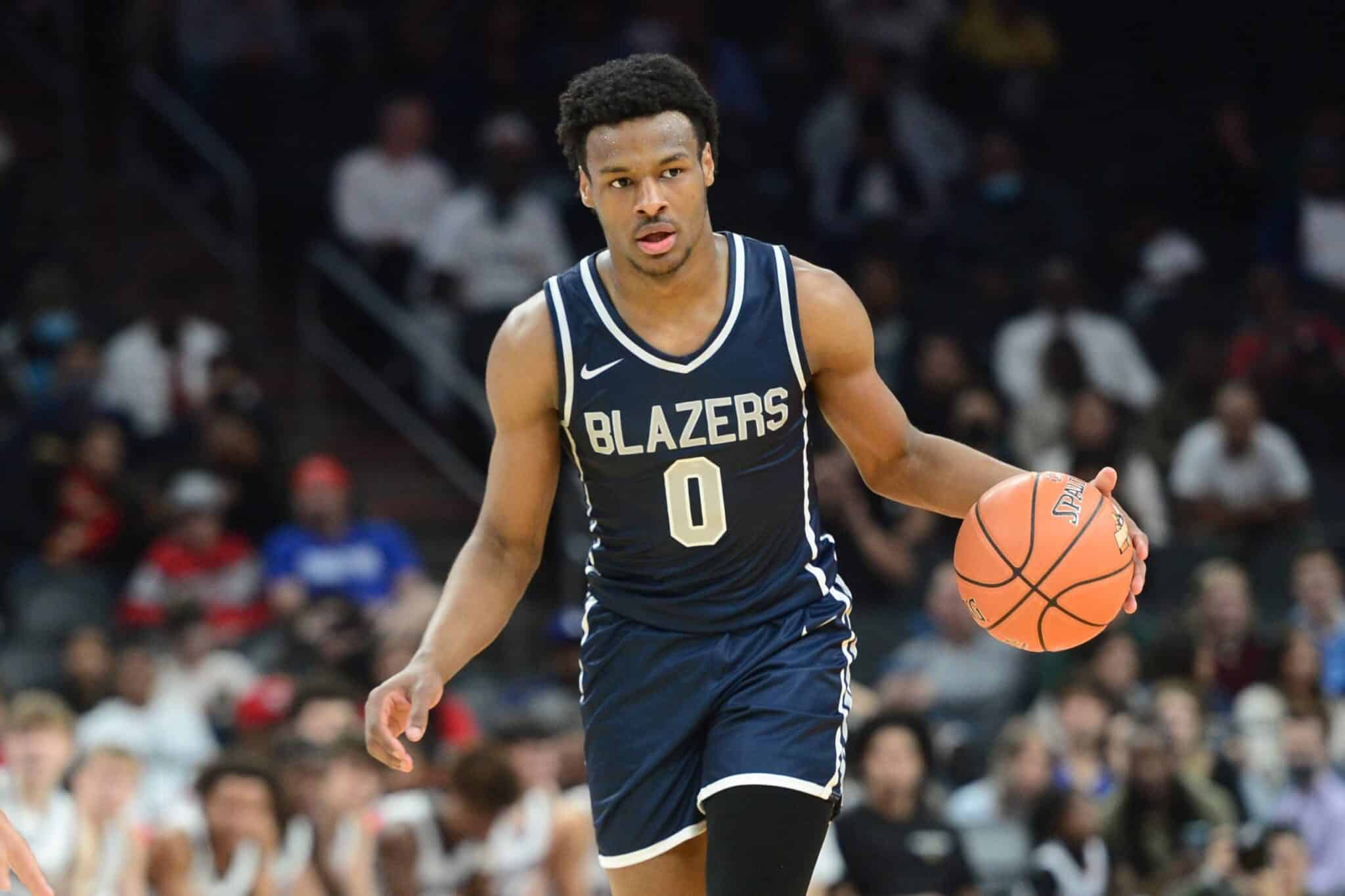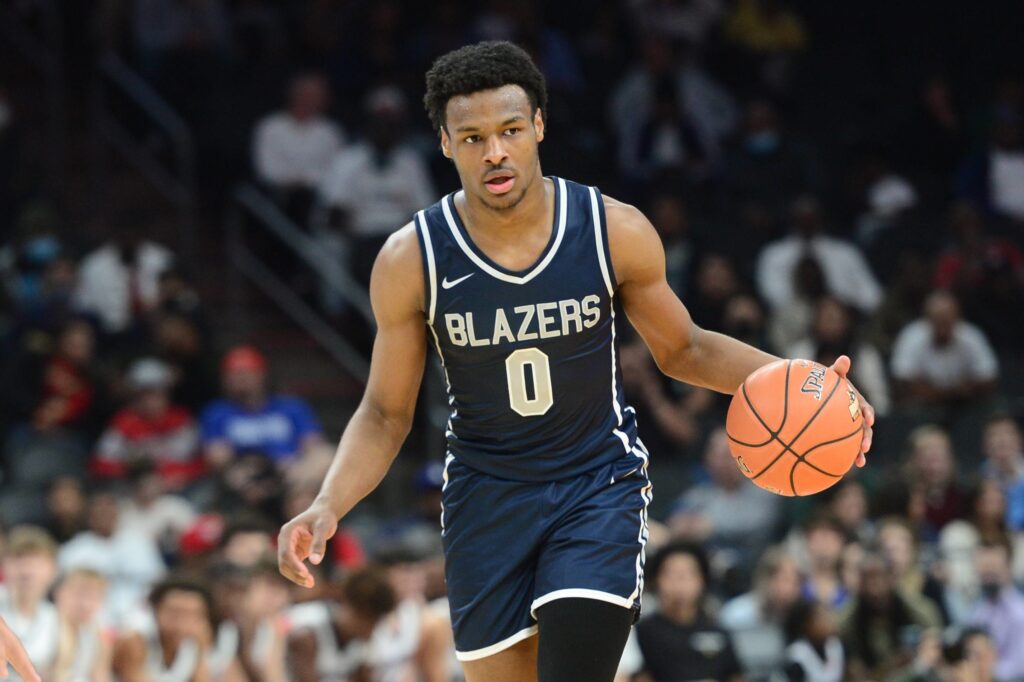 ESPN has Bronny James rated as a four-star recruit and the 28th-ranked prospect in the country. With recent performances that are bound to keep him under the spotlight for many colleges, he is reported to have received quite a few offers. Colleges like Kentucky, Oregon, Michigan, Ohio State, USC, and Memphis have all shown interest.
Bronny's social media activities have led to speculation that he is particularly interested in Ohio State. He posted a picture with the Ohio State Jersey, which was captioned "buckeye nation? #notcommitted," with Ohio State University as the location. Furthermore, his visit to the Ohio State football game against Notre Dame could be a peek into his interest.
Bronny's father, LeBron James, had his say about his son's college admission. "I think Bronny can go to any college he wants to," LeBron said. Speaking about the same, the Los Angeles Lakers star took to Twitter, saying, "He hasn't taken 1 visit yet and has only had a few calls with coaches and universities. When Bronny makes his choice you'll hear it from him."
In case you missed:
Damian Lillard trade news: Eastern Conference team could land Trail Blazers star and form SUPER TEAM, claims NBA insider
"Purer and better shooter than his dad" – Skip Bayless uses LeBron James' son to take cheap shot at Lakers superstar