| | |
| --- | --- |
| Name | Earvin "Magic" Johnson |
| Date of Birth | 14th August 1959 |
| Age | 63 |
| Profession | Business and NBA Analyst |
| Net Worth | $ 630 Million |
| Endorsements | Nike, Starbucks, 24 Hour Fitness, T.G.I Fridays, AMC Theatres (all in past too) |
| Salary | $40,500,000 (annual average) |
| Martial Status | Married to Cookie Johnson |
| Siblings | 7 siblings |
| Nationality | American |
Updated on May 15th, 2022

Magic Johnson was born on August 14, 1959 in Michigan. Member of large family – Earvin carried his fathers name. He had nine brothers and one sister at given time and his parents used to work. Young Earvin started playing basket ball and earned his name "Magic" in his high school itself. 6 ft 9″ Johnson played for Michigan state and was drafted a 1st overall pick by Angeles Lakers. His time at LA is called the Golden Age of the Los Angeles Lakers and the style of play was famed as "showtime Lakers". He retired prematurely due to symptoms of AIDS. Since his retirement, Johnson has been an advocate for safe sex and HIV prevention.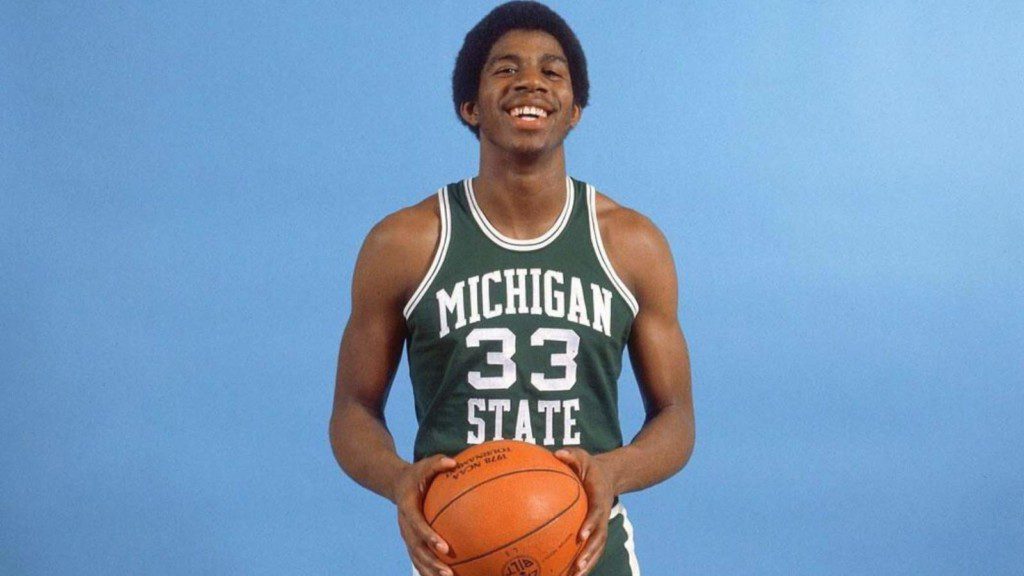 Johnson's career achievements include three NBA MVP Awards, nine NBA Finals appearances, 12 All-Star games, and 5 NBA Championships. He led the league in regular season assists four times, and is the NBA's all-time leader in average assists per game, at 11.2. He was part of NBA Dream team – that won 1992 Olympic Gold Medal. His love-hate relation Larry Bird, whom he faced in 1979 NCAA Finals and three NBA championship series, are well known.
Johnson had shaky start to the NBA Career, They did make in the NBA Finals in his Rookie season, and then went on to beat Philadelphia in finals, Johnson recorded 42 points, 15 rebounds, 7 assists, and 3 Rebounds in a 123–107 win, while playing guard, forward, and center at different times during the game.[42] Johnson became the only rookie to win the NBA Finals MVP Award award Later they had strong competition from Larry Bird led Boston Celtics, Chicago Bulls.
Playing 906 Games for the Lakers, in 2 different phases, Magic Johnson averaged 20 points, 7 rebounds, 2 Steals, and 11.2 assists per game. On the same note, let us look upon Magic Johnson's net worth, endorsement, salary and much more.
Magic Johnson Net Worth
Hall of Famer LA Star has net worth of $630 Million, Majorly due to his businesses and stake owned in Lakers franchise.
Magic Johnson NBA Salary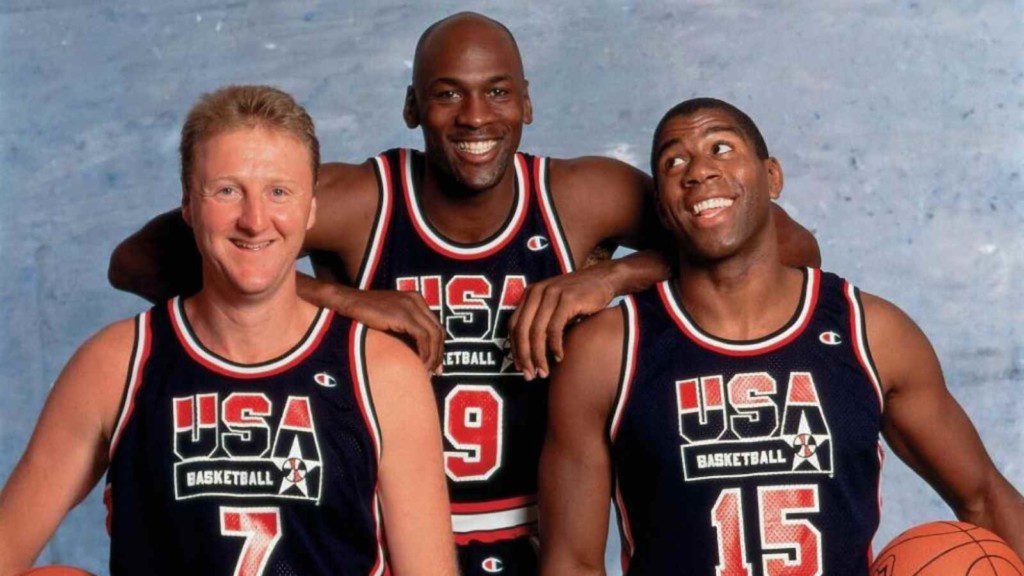 Johnson has retired from active NBA, but Magic's contract is one of the most unique one in sports history. Magic Johnson signed a 25 year / $25 Million contract with the Los Angeles Lakers, which totaled around $40 Millions.
Also Read: "A championship squad, but why not insist on an experienced coach?" Stephen A. Smith questions Nets' approach of keeping Steve Nash as Head Coach
Magic Johnson Investments
Magic Johnson created an empire with 105 Starbucks coffee outlets and 50 Movie Theaters, he also had 10% stakes in LA Lakers franchise. He did sell the Starbucks chain and Lakers stakes for around $100 Million.
Magic Johnson Endorsements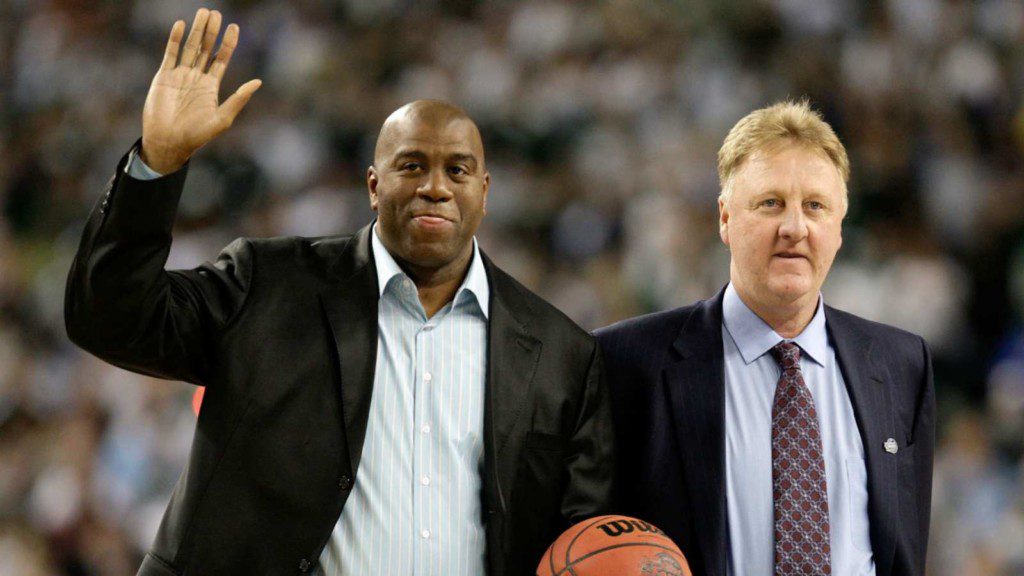 Gifted guard had many endorsement contracts, mainly Nike, Starbucks, 24 Hour Fitness, T.G.I Fridays, AMC Theatres
Magic Johnson Personal Life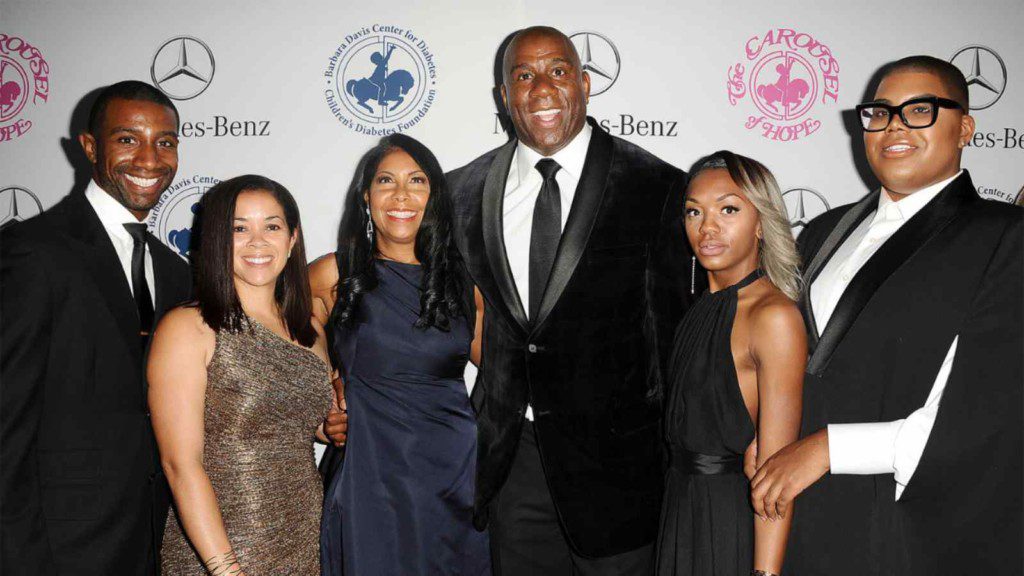 Born to Ervin Johnson Sr. and Christine Johnson, star player has 7 siblings – Pearl, Quincy, Larry, lois, Yvonne, Kim Evelyn, Mary and Michael Johnson. Also He is married to Cookie Johnson since 1991 – and has 3 children EJ Johnson, Elisa Johnson, and Andre Johnson. Family man Johnson lives in LA.
Also Read: "He is gonna burn out the coach, locker room and even the owner" Skip Bayless reckons Jimmy Butler is a difficult 'superstar' to live with
FAQs –
When was Magic Johnson born?
Magic Johnson was born on 14th August 1969..
What is Magic Johnson contract?
Magic Johnson had 25 year / $ 25 million contract with the Lakers, till 2009.
Is Magic Johnson Married?
He is married to Cookie Johnson since 1991 – and has 3 children EJ Johnson, Elisa Johnson, and Andre Johnson.
How many siblings does Magic Johnson has?
Johnson has 7 siblings -Pearl, Quincy, Larry, lois, Yvonne, Kim Evelyn, Mary and Michael Johnson.
What is Magic Johnson Net Worth?
Magic Johnson has astonishing Net worth of around $630 Million
What brands does Magic Johnson endorse?
Magic Jonson has retired from the league but his name still echos among the fans. He endorses Nike, Starbucks and AMP Theaters.
Also Read: "When real Kevin Durant returns, they are going to be just…