One of the most contentious sports analysts, if not the most, is Skip Bayless. He has over 30 years of experience in the sports media profession and has established a reputation for being loud and opinionated. Strongly biased towards a few specific athletes in every sport he considers to be his specialty. Although most people can't bear Bayless, some folks must adore hearing what he has to say.
Over the years, Bayless has worked for a number of networks, including ESPN, Fox Sports, and SiriusXM. Since 2016, he has been working on the Fox Sports 1 program "Undisputed" with Shannon Sharpe. A professional athlete and a coach were once prevented from battling Skip Bayless, according to Matt Barnes. In a video released on Twitter, the former NBA player and co-host of All The Smoke attacked Bayless, recalling two distinct incidents in which his comments almost resulted in a physical altercation.
Barnes speaking on the matter said, "I know personally that I've had to diffuse two situations. One with a coach, and one with an NBA player. They wanted to f-ck Skip up. One was this year, one was last year. Luckily, cooler heads prevailed, but it's just gone too far, in my opinion." The NBA champion's admission comes as Bayless faces criticism for remarks he made on the NFL's decision to postpone the Buffalo Bills' game against the Cincinnati Bengals on Monday Night Football as a result of the injury to Bills safety Damar Hamlin.
The FS1 commentator, who voiced his opinion in a social media post, came under fire from a number of sports personalities. Even his Undisputed cohost Shannon Sharpe,  skipped the show following Bayless' comments.
Related: "I STAND by what I tweeted," Skip Bayless reaches a new low as analyst attempts to defend his DESPICABLE comments surrounding Damar Hamlin
Skip Bayless' insensitive comments on Damar Hamlin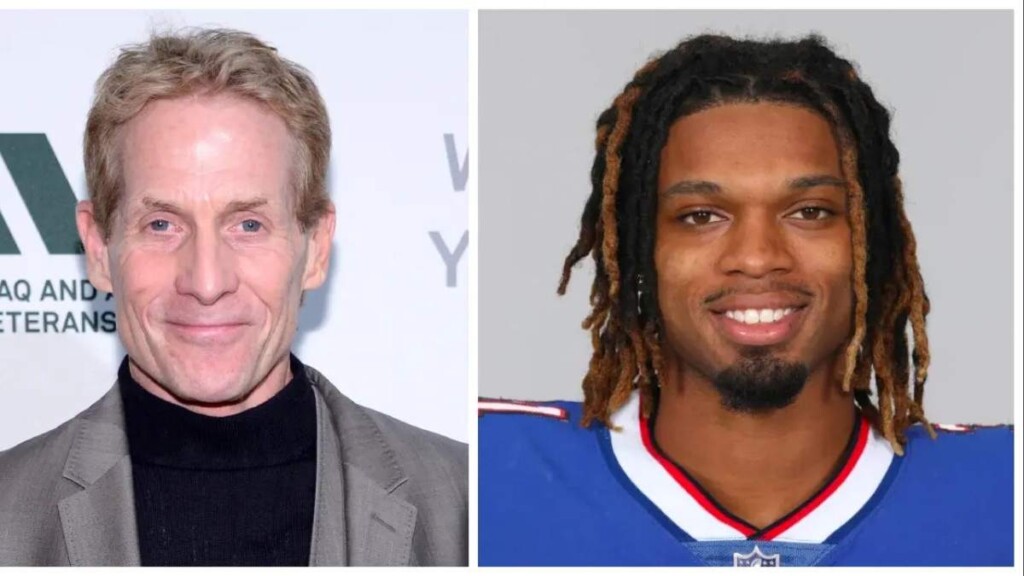 Bayless faced Twitter's fury after he made insensitive comments following an NFL game. The "Undisputed" host responded to the Bills-Bengals game's Cincinnati post-game suspension on Twitter.
He had said in his tweet, "No doubt the NFL is considering postponing the rest of this game – but how? This late in the season, a game of this magnitude is crucial to the regular-season outcome … which suddenly seems so irrelevant." NFL players, NBA players, and retired pro athletes have since called for Bayless' firing.
Bayless has definitely made his career by getting trolled and creating unnecessary controversy. For years, viewers have been giving Skip the attention he craves. He became one of the highest-paid sports pundits in the world in this way. And, now as Matt Barnes said maybe his day is coming.
In Case You Missed It:
CANCELED: Skip Bayless changes his mind about LeBron James after controversial Damar Hamlin tweet
"There's a guy in LA": Skip Bayless takes a shot at LeBron James while praising Giannis Antetokounmpo
Do follow us on Google News | Facebook | Instagram | Twitter