In a recent interview, former NBA star Dwight Howard expressed his confidence in a hypothetical matchup between his prime self and the emerging talent of Nikola Jokic. Howard, an eight-time NBA All-Star and dominant force during his peak, claimed he would have the upper hand against the Denver Nuggets' center.
When asked to choose between his prime self and "prime Nikola Jokic" by his former teammate Chandler Parsons, Howard didn't hesitate to pick himself. He stated, "All day, every day. I'm dominating every play with a smile on my face. I'm taking prime Dwight Howard."
While the question is purely rhetorical and doesn't hold much weight in reality, it is important to note that Jokic was not even playing in the NBA during Howard's prime. Furthermore, Jokic, an immensely skilled and versatile player, has yet to reach his full potential.
Howard, known for his exceptional speed, strength, and defensive ability, played a different style of basketball compared to Jokic. He relied on his physicality to overpower opponents on both ends of the court.
On the other hand, Jokic possesses a wide range of offensive skills and acts as the centerpiece of the Denver Nuggets' offense. He showcases exceptional passing abilities, resembling that of an elite decision-making point guard. Jokic's versatility as a threat from all areas of the floor sets him apart from traditional big men like Howard.
Related: Dwight Howard was DECLINED re-signing with Lakers after 2020 for ludicrous reasons
Nikola Jokic shines as Nuggets each NBA Finals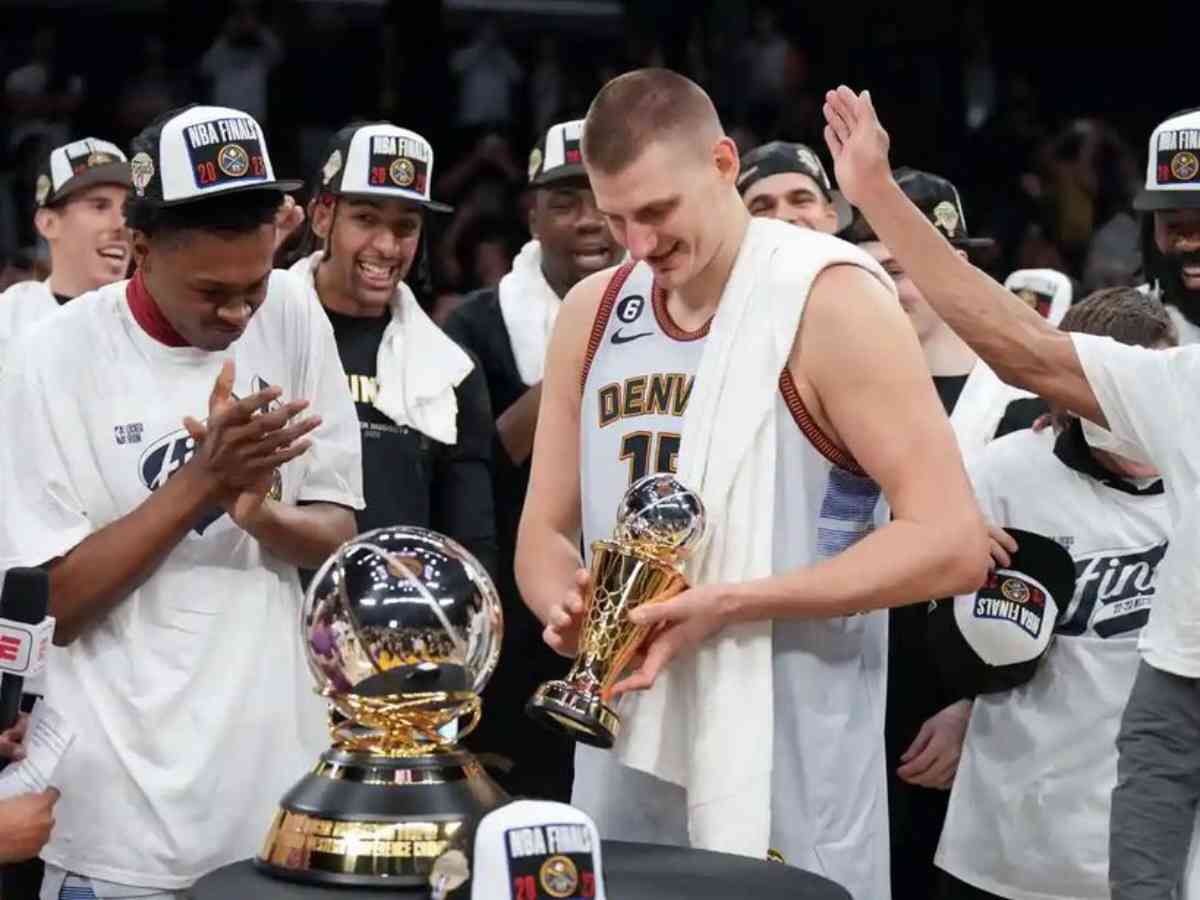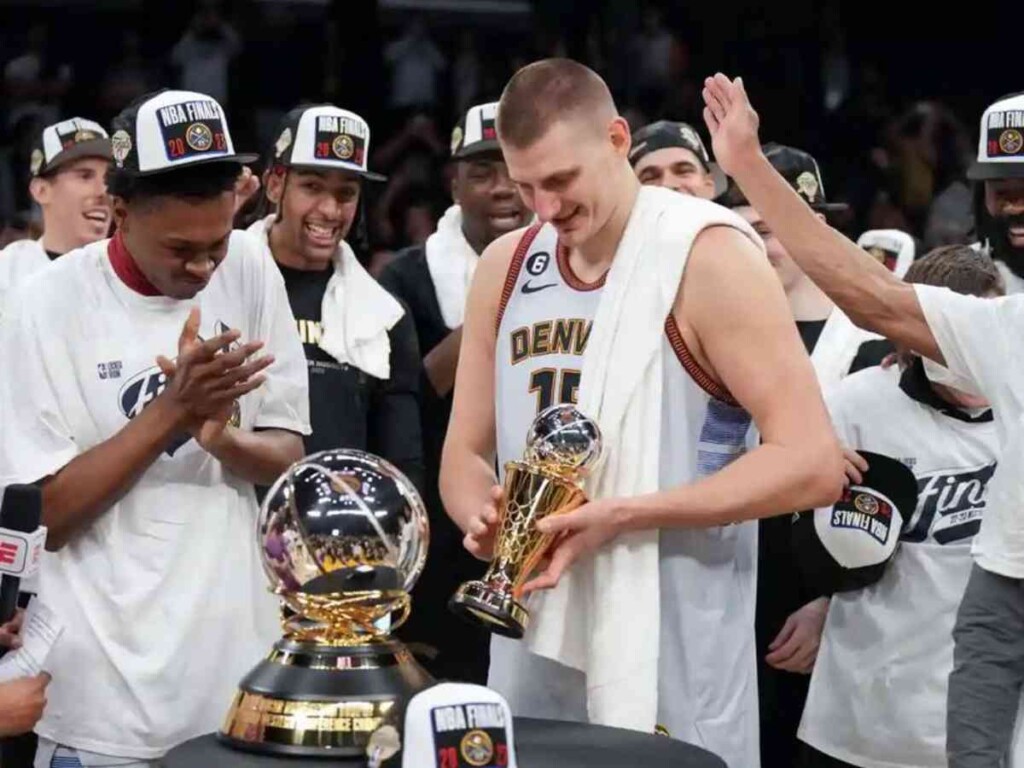 As the debate between Howard and Jokic's prime selves continues, Nikola Jokic has been making headlines for his outstanding performances in the NBA playoffs. The Serbian center has solidified his place as one of the best players in the league, leading the Denver Nuggets to their first-ever NBA Finals appearance.
Jokic's remarkable season, filled with MVP-caliber performances, exceptional team impact, and a first seed finish in the Western Conference, nearly earned him the league's Most Valuable Player. However, the honor ultimately went to Philadelphia 76ers center Joel Embiid.
Entering the NBA Finals, Jokic owns impressive postseason averages of 29.9 points, 13.3 rebounds, and 10.3 assists per game. His shooting percentages of 53.8% from the field and 47.4% from three-point range further underline his scoring efficiency.
Throughout the playoffs, Jokic guided the Nuggets to series victories over the Minnesota Timberwolves (4-1), Kevin Durant's Phoenix Suns (4-2), and a dominant sweep against the Los Angeles Lakers in the Western Conference Finals.
As the NBA Finals draw near, basketball enthusiasts eagerly anticipate witnessing Jokic's continued brilliance and the impact he will have on the series. Regardless of the hypothetical matchups from the past, it is undeniable that Nikola Jokic's present and future hold immense promise for both him and the Denver Nuggets.
In case you missed it: