In a thrilling Game 6 between the Boston Celtics and the Miami Heat, Celtics guard Derrick White emerged as the unlikely hero with a remarkable buzzer-beating tip-in that secured a 104-103 victory. With just one-tenth of a second remaining on the clock, White delivered the game-winning shot, keeping the Celtics' NBA Finals hopes alive.
White's last-second heroics not only extended the Celtics' season but also showcased the team's resilience and determination. Speaking after the game, White expressed his excitement, stating, "I'm just happy we won. Whatever it takes, our backs are against the wall… We're a resilient group. We pick each other up. We fight for each other."
White's contribution went beyond the buzzer-beater, as he displayed an all-around performance, scoring 11 points, six assists, four rebounds, and three blocks. Meanwhile, Celtics stars Jayson Tatum and Jaylen Brown played instrumental roles, combining for an impressive 57 points and 21 rebounds.
The Miami Heat, led by Jimmy Butler's team-high 24 points, fought hard throughout the game. However, Butler struggled with his shooting, missing 16 of his 21 field goal attempts. Despite Butler's off night, the Heat showcased their strength and competitiveness, putting up a formidable fight until the very last second.
Related: "That sh*t was crazy" – Derrick White's INSANE GAME-WINNER has Jayson Tatum in disbelief
Celtics' fans won amidst Miami's mockery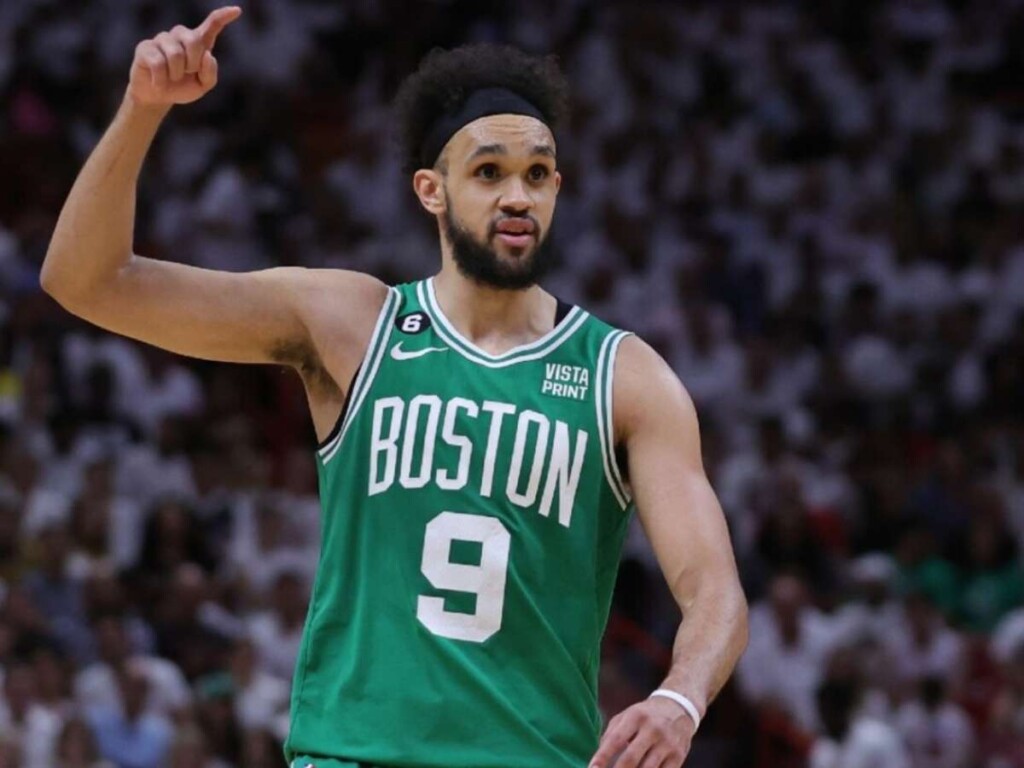 While the Celtics celebrated their hard-fought victory, a heartwarming moment unfolded involving a Celtics fan who had faced mockery from the Miami crowd during Game 6. As the Heat fans taunted the fan, Derrick White's last-second heroics completely altered the atmosphere, turning his experience from one of humiliation to victory.
The fan, whose identity remains undisclosed, became a symbol of resilience and unwavering support as the Celtics battled against the odds. Despite the trouble faced in an opposing team's territory, the fan continued to cheer passionately for the Celtics, unwavering in their belief in their team's abilities.
One user wrote "Careful, he's a hero," Another user wrote "Omg, someone please give this Celtics fan the courtside seats they deserve for Game 7! The energy and passion they'll bring is priceless."
As the Celtics and the Heat gear up for a highly anticipated Game 7, the memory of Derrick White's heroics and the resilience of the Celtics fan will undoubtedly serve as a source of motivation. Both teams will now compete for a ticket to the NBA Finals.
With the stage set for a thrilling conclusion to this series, basketball enthusiasts and fans alike eagerly await the outcome of Game 7, ready to witness the climax of an intense battle between two determined teams.
In case you missed it: