Russell Westbrook has made his way back to the NBA headlines as he was drilling three-pointers with a changed jump shot in a workout video that is viral all over the internet. Not many expected Russell Westbrook to get that good at shooting with an improved jumper but that's exactly what he has to do if he wants to stay in Los Angeles. As the Lakers have him listed in the market after scapegoating him last year for the terrible season they had. They know Brodie isn't the right guy to blame as the system wasn't doing justice to him. But they still, want to part ways with him. After, the Big 3 of him, LeBron James and Anthony Davis failed to even reach the play-in tournament.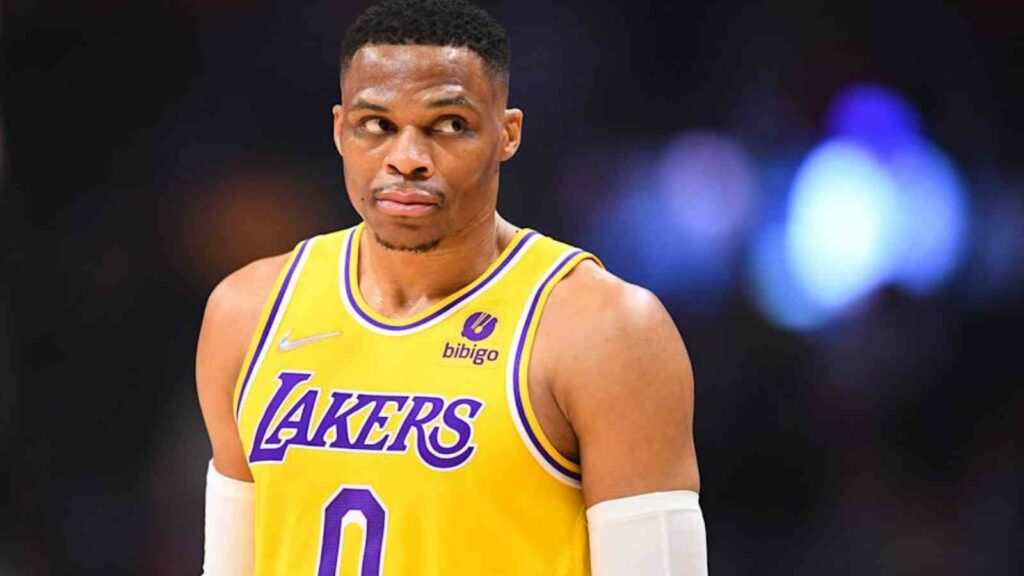 The future of Russell Westbrook is very uncertain and the situation around him and the Lakers is also very confusing. As team owner Jeanie Buss, recently called him out as the best player they had last season and even the new head coach Darvin Ham is already drawing plays for him. But the front office still has him placed in the market and is ready to part ways with him as soon as they get a satisfying deal. Months ago, Russell Westbrook picked up his player option and secured the bag around $47.1 million, and thanks to that mega contract of his, his season is still alive in Los Angeles.
Russell Westbrook is really grinding out there throughout the off-season and is locked in the gym improving his core and getting a new deep bag of skills. Last season the former MVP averaged 18.5 points, 7.4 rebounds and 7.1 assists per game. The numbers were really good but not something you'd expect from Brodie as he has the potential to single-handedly carry the Lakers to the postseason.
But the Los Angeles Lakers aren't really trusting him with that and trying to get away from him. The recent signings of the team like Patrick Beverley are a straight threat to Russell Westbrook's future with the Lakers. But he is out there building bridges with the biggest trash-talker in the league so both of them together can carry the team ahead. As you can't trust Day to Day Davis if he isn't healthy. And, the Los Angeles Lakers won't be willing to waste another prime year of Bron who was helpless last season.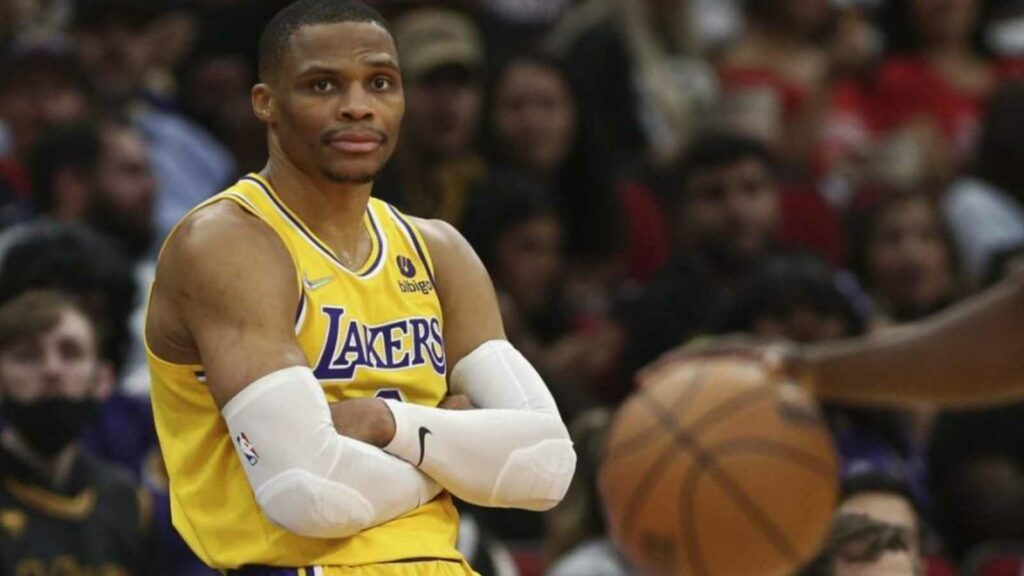 So Russell Westbrook being committed to improving his game is understandable and much needed for the team. His recent viral video of drilling nothing but fiery jumpers has really raised the hopes of the fans around as he is at least trusting the process and trying to get himself a revenge season. As the disrespect thrown at him has been unreal and unfortunately it still continues.
Also Read: "They're like Victoria Secret models in my opinion, everybody wants them" Legendary Adult Performer claims NBA players are the ideal partners in bed
Fans react to Russell Westbrook's new jumper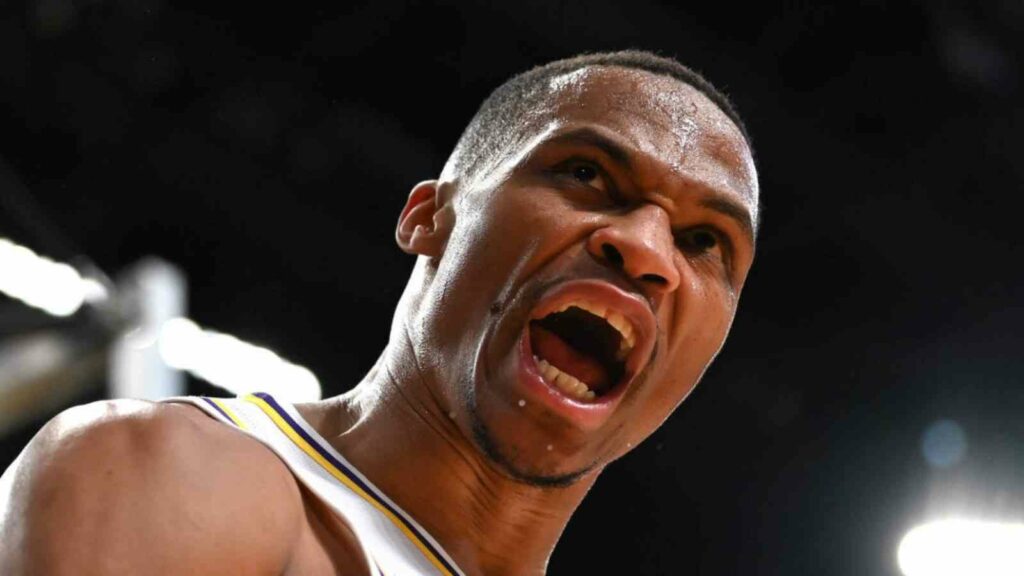 The video clip of Russell Westbrook taking and making around fifteen shots is viral all over the internet. As he had a new jumper where his release point is a bit lower and he isn't jumping higher to let the ball fly in. There are thousands of reactions to offer for the viral clip. As many appreciate and praise his off-season efforts but again trolls didn't leave his way because fans took a shot at his new jumper and mocked him for it. Find some of many such reactions and trolls posted by fans on social media platforms here below:
Also Read: "There is difference in an employee and team owner" Adam Silver reveals harsh truth on why Robert Sarver wasn't banished earlier
Also Read: "Lost $500 Million" Wilt Chamberlain lost insane money due to a funeral ⁩
Do follow us on Google News | Facebook | Instagram | Twitter