Kevin Durant and LeBron James have not faced off in the NBA since 2018 and might come close to doing it at the end of the season. Shams Charania from ESPN reports – "Kevin Durant is probably gonna return on Wednesday against the Minnesota Timberwolves… we might see LeBron James against Kevin Durant on April 7th in LA, we'll see what happens".
LeBron and KD have both made the NBA Finals, and LeBron even won a championship in a time that they have not faced off. Kevin Durant suffered an ankle injury during pre-game warmups, which has had him out for a long time. "He's gonna beat the three-week evaluation that Phoenix Suns announced," also said Shams. Durant is known for returning swiftly from injuries, and he has done it right in time for LeBron James.
LeBron himself was out with an injury for over a month and returned in the Los Angeles Lakers' loss to Chicago Bulls last night. The Lakers and the Suns both have a lot on the line as LA wants to stay in the play-ins and Phoenix wants to keep home-court advantage over the Los Angeles Clippers. The playoffs are already starting to factor in making the LeBron v KD matchup even more enticing.
Also Read: "I'm Better at Basketball Than You're at Comedy!" Comedian Hasan Minhaj trash-talks with Giannis Antetokounmpo in an attempt to beat him at 'Horse'
LeBron James and Kevin Durant's last matchup was a timid one but this one will mean a lot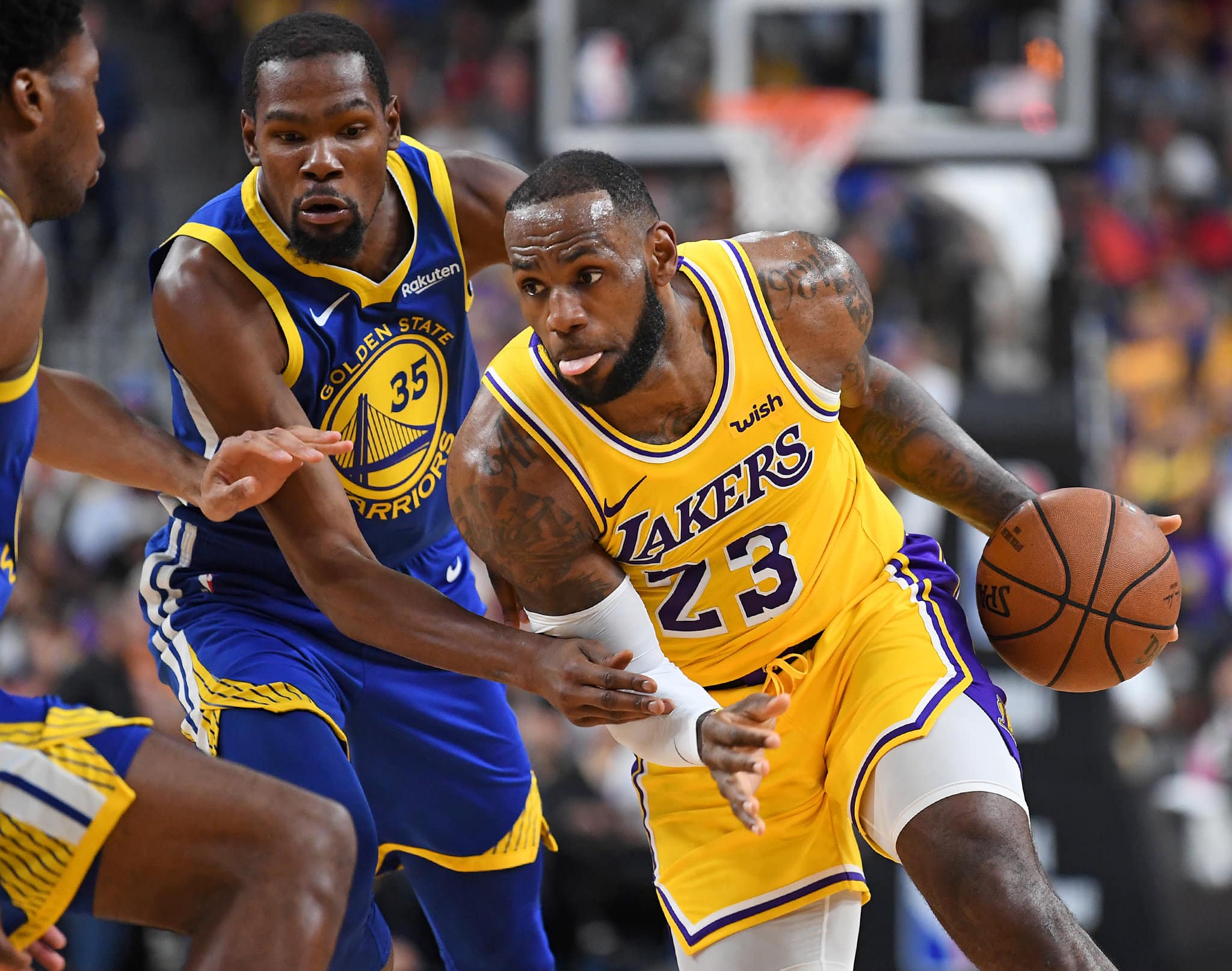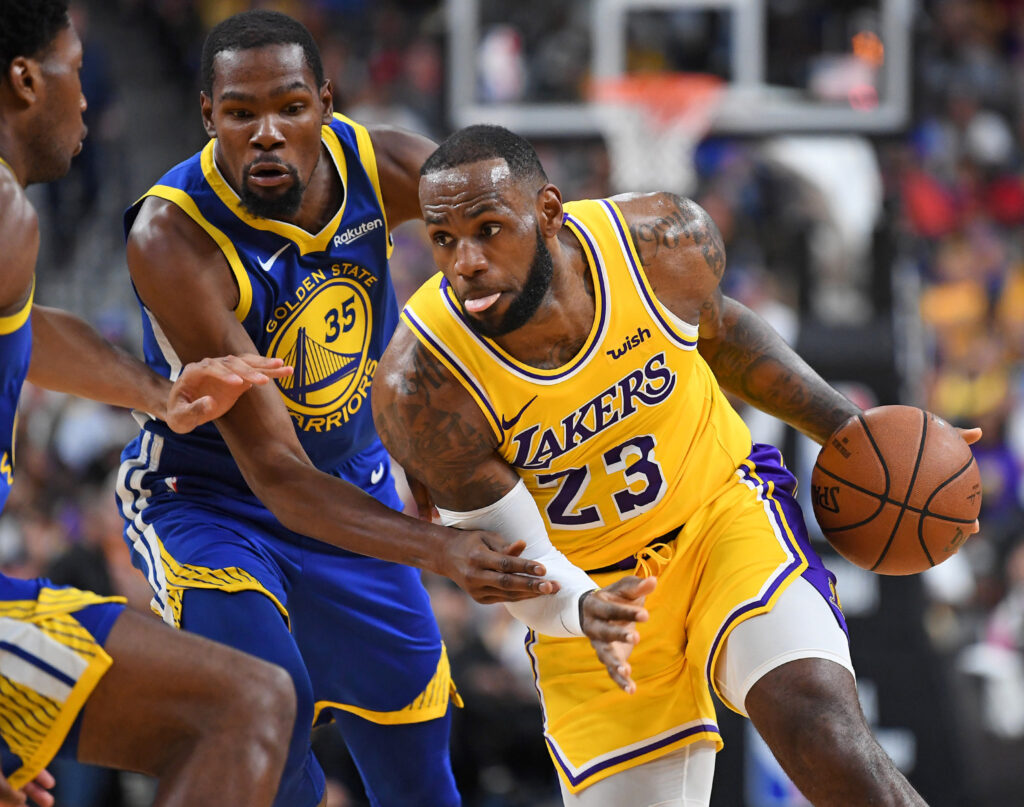 The 2018 Christmas Day matchup between LeBron and KD was uneventful, but this one has high stakes. The Phoenix Suns have won just 2 of their last eight games, and one of those losses came to the Lakers. The Suns, however, have maintained the four seed by just 0.5 games. The Clippers have switched between 4 and 5 throughout the Sun's losses. The Lakers play the Suns in the season's second last game, which could be a deciding one.
Los Angeles needs help with the play-in seeds being extremely tight. Just two games separate the 7th and 11th seeds, with teams like the Dallas Mavericks plummeting with a losing streak. The Lakers got three wins in a row but lost their last game, putting them at the 9th seed just one game outside the play-ins.
As they always are, LeBron James and Levin Durant will be the deciding players for both their teams. They lead their teams in points per game this season and are looking for redemption in the playoffs. LeBron does not want to miss the playoffs for the second time. Meanwhile, KD is looking to come back stronger than ever after a scary injury to revive the Phoenix Suns.
In case you missed it:
Luka Doncic to the Lakers? Kyrie Irving's ANTICS will help LA land Mavs star, suggest NBA insider
"Ty Lue and Marcus Morris are dating" – NBA fan provides BIZARRE theory for Clippers' persistence with underperforming star
Do follow us on Google News | Facebook | Instagram | Twitter