Despite having a roster full of stars like Kawhi Leonard, Paul George, and Russell Westbrook, the Los Angeles Clippers have not lived up to the expectations this season. A big factor in their struggles has been the lackluster performance and attitude of Marcus Morris, who got a four-year, $64 million deal from the team last summer.
Morris has only contributed 11.2 points and 4 rebounds per game, with a low shooting efficiency of 41.9% from the floor and 32.4% from beyond the arc. He has also been in trouble for some dirty plays, such as getting thrown out for a hard foul on Luka Doncic in the postseason last year and getting another one on Dejounte Murray this month.
Many people have wondered why Clippers coach Ty Lue has kept giving Morris a lot of minutes, despite his bad production and conduct. Some have speculated that Lue is trying to make Morris' contract look good, or that he has a soft spot for him because they were former teammates on the Cleveland Cavaliers.
But one NBA fan on Reddit has come up with a more funny and weird explanation for Lue's loyalty to Morris: they are in a romantic relationship.
Also Read: "He's so corny" – NBA Twitter ROASTS LeBron James for 'astonishing' comments about foot doctor upon much-awaited return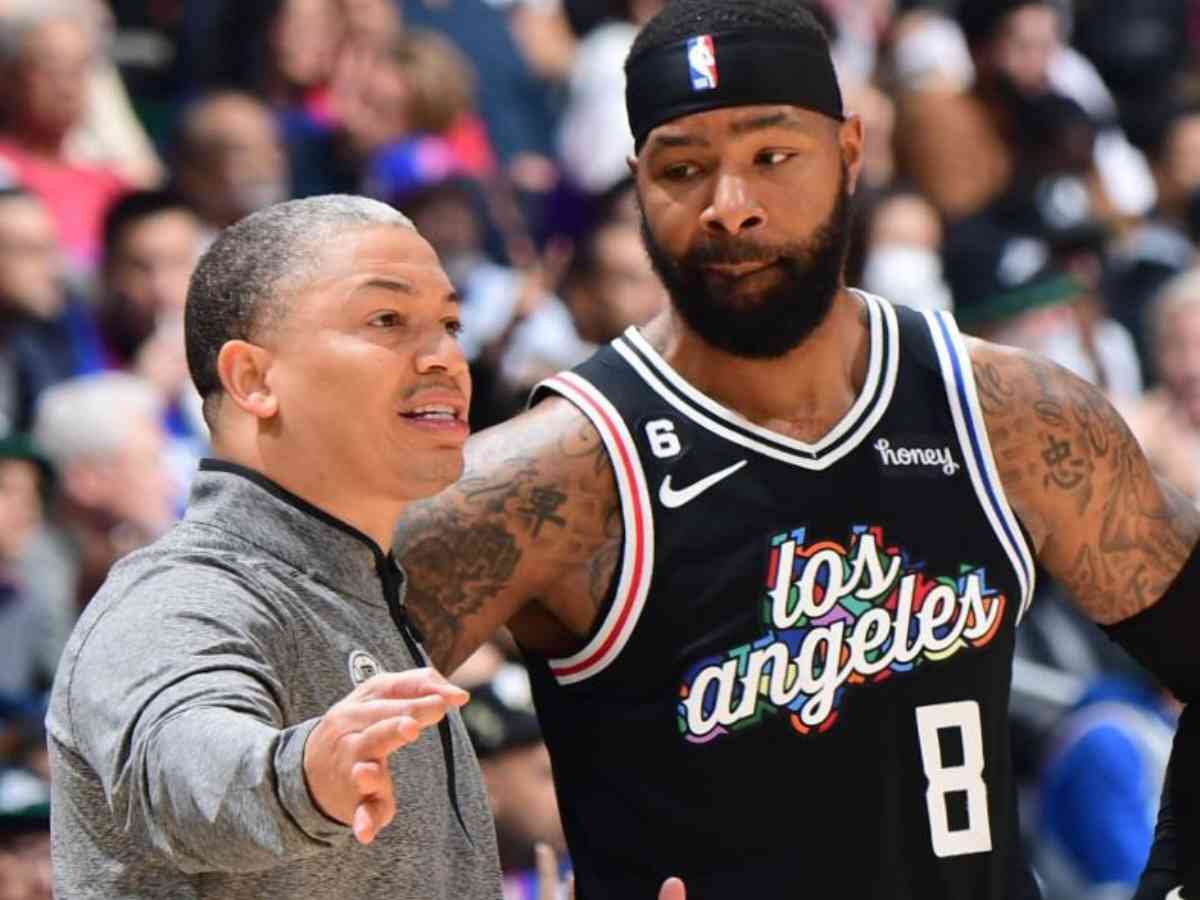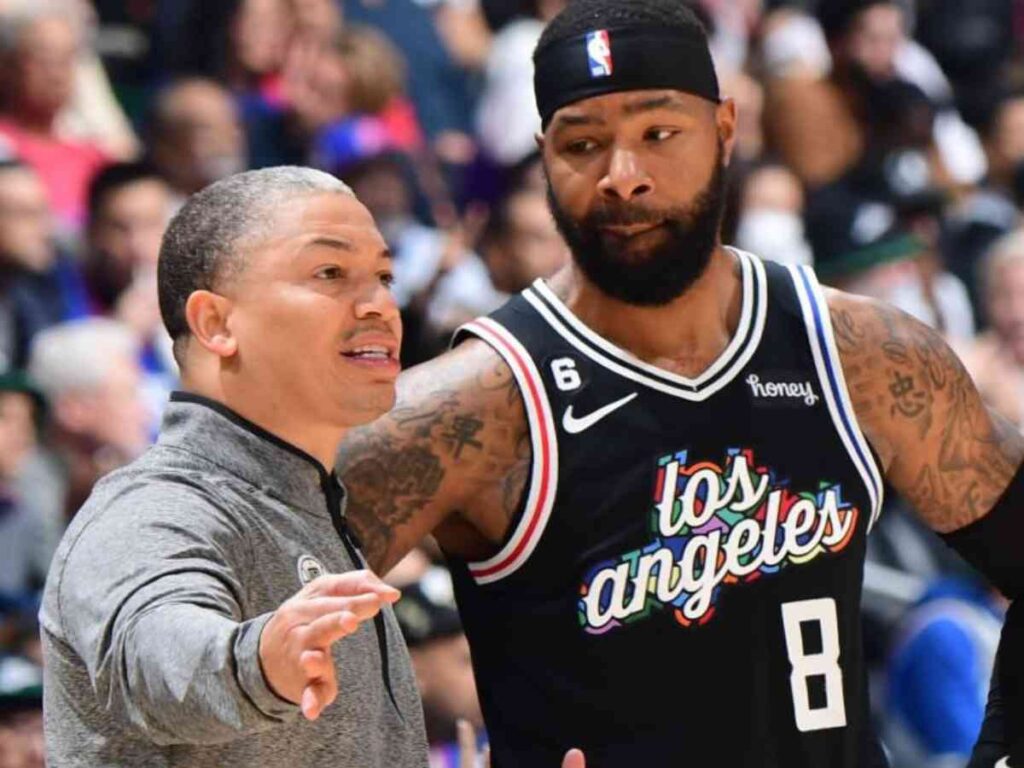 The Reddit user, who goes by the name of u/throwaway1234567890x, posted a thread on r/nba titled "The league needs to investigate the Ty Lue/Marcus Morris relationship". In the thread, he claimed that he has "insider information" that Lue and Morris are secretly in a romantic relationship, and that this is why Lue keeps playing Morris despite his shortcomings.
The user wrote: "I have insider information that Ty Lue and Marcus Morris are dating. This is why Ty Lue keeps playing him even though he sucks. They met when they were both on the Cavs and have been together ever since. They keep it low-key because they don't want to deal with the media and the backlash from homophobic fans. But trust me, they are in love and Ty Lue will do anything to make Marcus happy."
The user did not provide any evidence or sources to back up his claim and admitted that he was using a throwaway account because he feared for his safety. He also said that he was not trying to be homophobic or disrespectful, but that he wanted to expose the truth and demand accountability from the league.
The thread quickly went viral on Reddit, attracting nearly 10,000 upvotes and 400 comments. Many users expressed their disbelief and amusement at the theory, while others made jokes and memes about it. Some users also pointed out that Morris is married and has three children, while Lue is also married and has two children.
However, some users also speculated that there might be some truth to the theory, citing some coincidences and clues that could support it. For example, they noted that Morris changed his jersey number from 31 to 8 when he joined the Clippers, which is the same number that Lue wore when he played for the Lakers. They also observed that Lue often praises Morris in interviews and that Morris seems to have a lot of influence on the team's decisions.
Whether this theory is true or not, it has certainly added some spice and humor to an otherwise dull season for the Clippers. Perhaps they should focus more on their basketball than their personal lives if they want to avoid being mocked by fans and media alike.
In Case You Missed:
"I got ego too!" Charles Barkley REIGNITES age-old feud with Michael Jordan by calling him a 'jerk'
"He ain't lying" – Pat Beverley HITS Shannon Sharpe with 'the Lakers stink' gesture after thrashing them at their home
"Yeah motherf**kers!" Patrick Beverley gives it back to the Lakers fans after HUMILIATING them on LeBron James' return